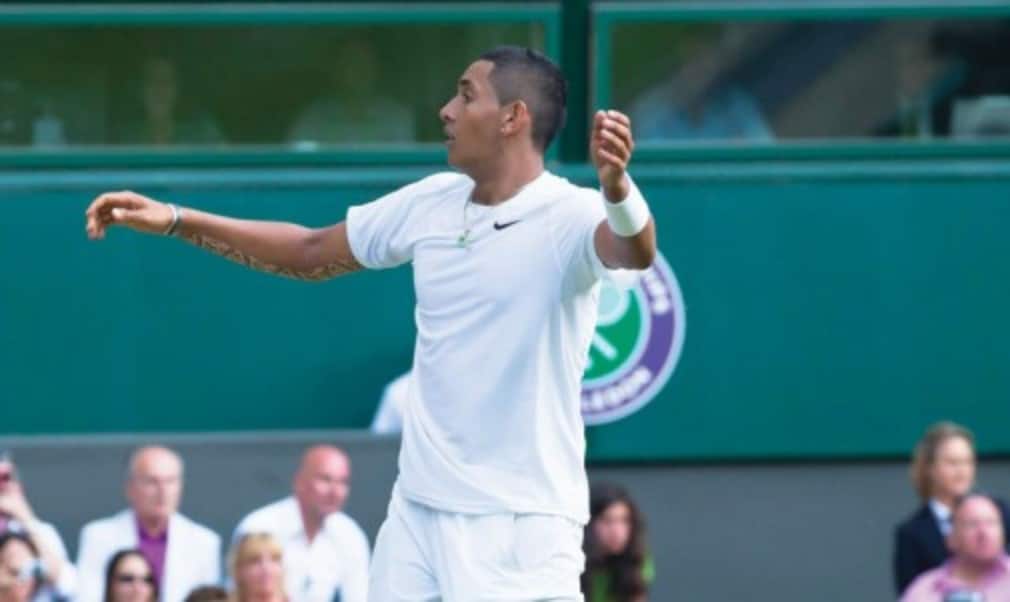 2014 in review: Nick Kyrgios owes a debt to Hawkeye
Originally published on 27/12/14
What a year it has been for Nick Kyrgios, who was ranked No.226 in the world in March but ended the campaign on the brink of the world's top 50. The Australian teenager's biggest moments came at Wimbledon with his run to the quarter-finals and victory over Rafael Nadal, but what would his season have been like if the All England Club had not installed Hawk-Eye cameras on No.2 Court?
In the second round Kyrgios was serving at 5-6 in the final set against Richard Gasquet and defending a match point for the fifth time when a double fault was called. The 19-year-old from Canberra, who was the youngest player in the 128-strong draw, successfully challenged the call, won the point and went on to save a total of nine match points – believed to be a Wimbledon record – before winning the deciding set 10-8. A star had been born.
No.1: Li Na brings the house down in Melbourne

No.2: Wawrinka emerges from Federer's shadow

No.3 Keothavong pays tribute to Baltacha

No.4 Sharapova shows her resilience in Paris
No.5 Djokovic and Stepanek demonstrate the spirit of tennis
This is an excerpt from "2014: That Was The Year That Was" in Volume 5 Issue 6. Subscribe to the magazine today or download tennishead on iTunes.