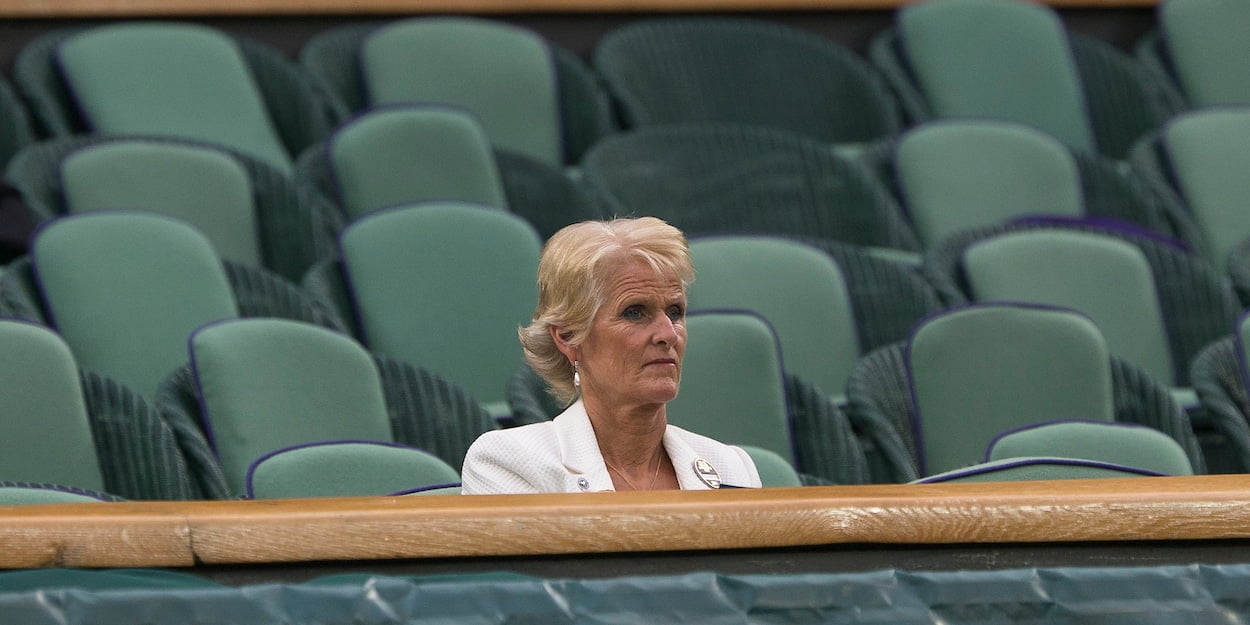 "100% certain" Wimbledon supremo adamant he made the right decision about 2020 cancellation
Richard Lewis had hoped to crown his long and distinguished career as a sports administrator by running Wimbledon for the last time, but the coronavirus pandemic has ended any chance of that.
Lewis, the chief executive at the All England Club since 2012, confirmed in the wake of the cancellation of this year's Championships that he will retire this summer. Lewis, aged 65, will be replaced by Sally Bolton, who joined Wimbledon as head of corporate affairs four years ago.
Lewis, a former British Davis Cup player who reached No 77 in the world rankings, was director of tennis at the Lawn Tennis Association from 1998 to 2000 and went on to chair the Rugby Football League and Sport England. He has been at the All England Club helm through a major programme of redevelopment, including the installation of a roof over No 1 Court.
**Sorry to interrupt but did you know you can order a FREE COPY of tennishead magazine (worth $15) to be sent direct to your home? Hurry up and click here to order the world's best tennis magazine for free as stocks will run out soon!**
Following Wimbledon's cancellation Lewis said he would not be extending his time in charge. "Sally Bolton is ready and waiting to take over," he said. "She's highly experienced and ready to step into the role from August, so I'll still be finishing at the end of July as planned."
Lewis's affection for Wimbledon is clear. "I first queued up overnight when I was 13 and saw the men's singles final," he said. "Then I worked for a couple of years as a scoreboard operator, so I've seen it from a few different points of view. And as long as health permits, I'll always go back to watch the Championships. I'll enjoy doing that and I'll enjoy seeing it from a different point of view next year. For everybody it will perhaps be even more special, having had a year when we couldn't stage the Championships."
Lewis had feared since the middle of February that the chances of Wimbledon going ahead were only 50-50. "As events unfolded it was clear that society and Britain and the world in general had much greater problems to deal with than worrying about the emotion of cancelling the Championships," he said.
In the end he said the All England Club was "100 per cent certain" that it would have been unable to stage the Championships either as scheduled or at a slightly later date.
"There would clearly have been huge strain on the emergency and medical services, which is always very relevant for an event involving half a million spectators over 13 days," he said.
"There were many, many reasons why it was right to cancel and we tried very hard to make it at the right time, not too late so that we were imposing on people unnecessarily and giving people uncertainty unnecessarily, but equally we didn't want to cancel too soon because we needed to be sure that circumstances weren't going to change dramatically to allow the Championships to be staged."