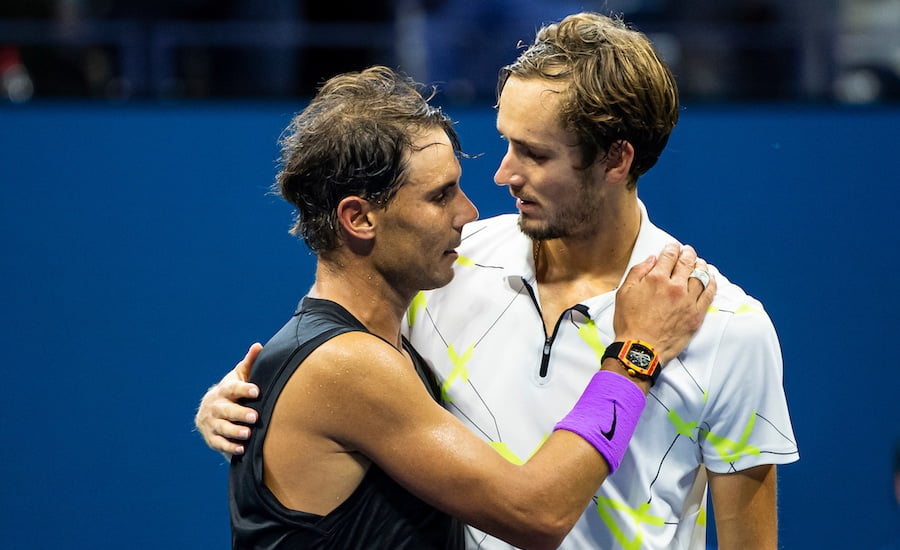 10 reasons why 2020 is hotting up to be the greatest tennis year ever
Yes it's a bold prediction but once you've read these 10 reason why 2020 could be the greatest tennis year ever then we think you might agree with us.
The first question to answer is what actually makes a tennis year good then what makes good into great or even the greatest tennis year ever?
In our opinion there must to be a combination of multiple factors that all combine within the space of a 12 month season on the professional tennis tours. Those factors include a high quality of tennis from multiple great players at the very top of their game. It also requires the dynamic created by experienced players nearing the end of their careers desperate to hold back the march of youth. The professional game also needs equally competitive tennis on both the men's and the women's tours to be considered as a great year.
Now enjoy tennishead, the World's best tennis magazine, in a new digital format. Download in seconds to read the latest 164 page issue
Tennis is a spectator sport so to count a year as great there needs to be spectacular tennis or plenty of spectacles to enjoy.
Taking into account all those factors, here are the 10 reason we believe that 2020 could be a tennis year to beat them all…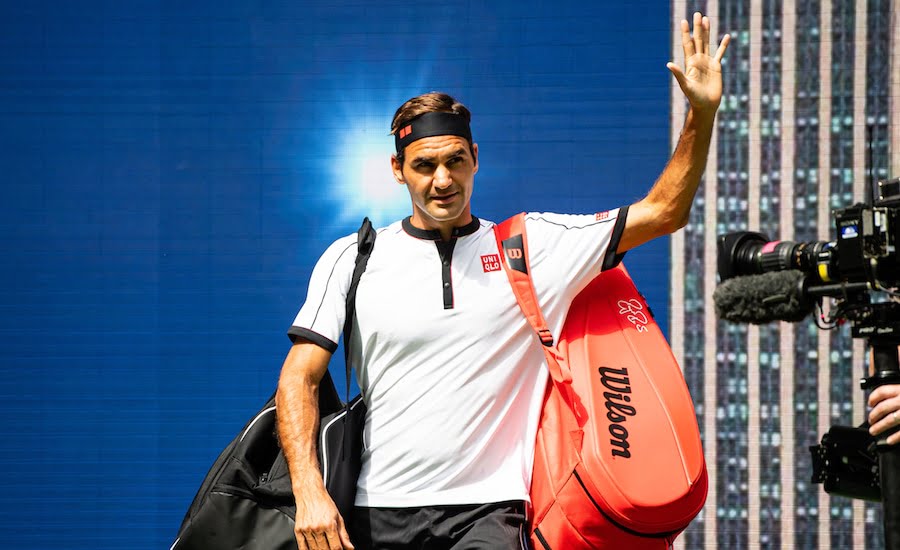 Federer, Djokovic & Nadal battle for G.O.A.T status
2020 could well be the year that Federer is overtaken in the list of all time Grand Slam winners by either Djokovic or Nadal. Of course, Federer will battle this with all his skill and determination and Nadal will deny that he cares about the record, but at least Djokovic is now openly saying it's his main goal.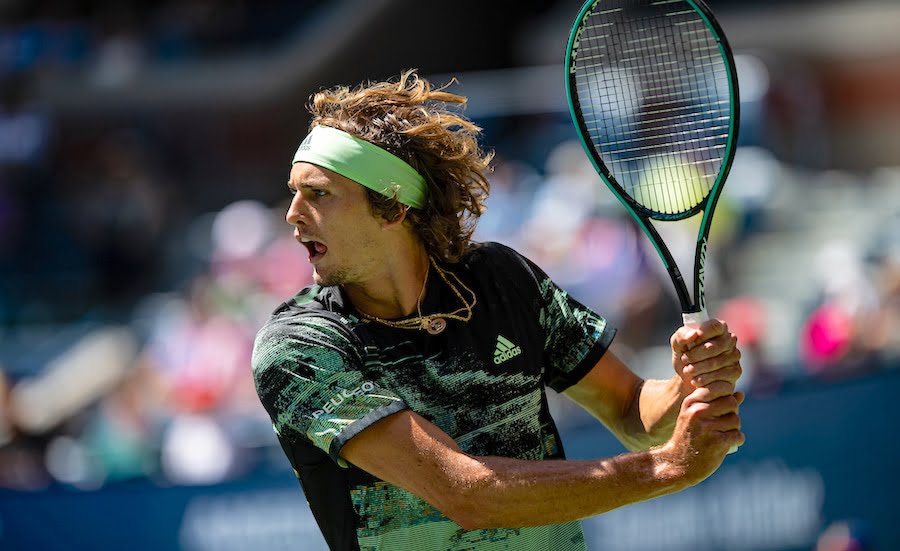 2. 'Next Gen' coming of age
We've been saying it for a few years but 2020 really could be the breakthrough year for the likes of Thiem, Zverev, Tsitsipas, Khachanov and Medvedev. They've all come close to winning a Slam but until they actually hold aloft one of those four great trophies they will always be seen as the 'Next Gen' rather than the 'Now Gen'!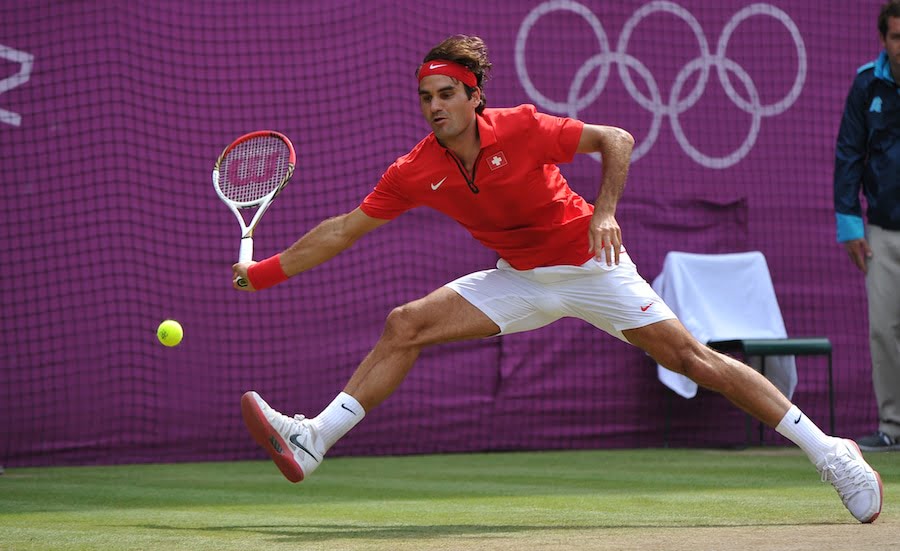 3. The Olympics
Neither Roger Federer or Novak Djokovic have won the Olympics and 2020 could be their last chance. It will definitely be Federer's last chance as he certainly won't be competing in 2024. Again he's playing down his commitment to Japan 2020 and in fact he currently isn't qualified for the event, but you can bet that he will be there and trying his hardest to win it. Djokovic is notoriously partisan towards his home country of Serbia and for him to have only won a bronze will also leave him feeling he's missed out.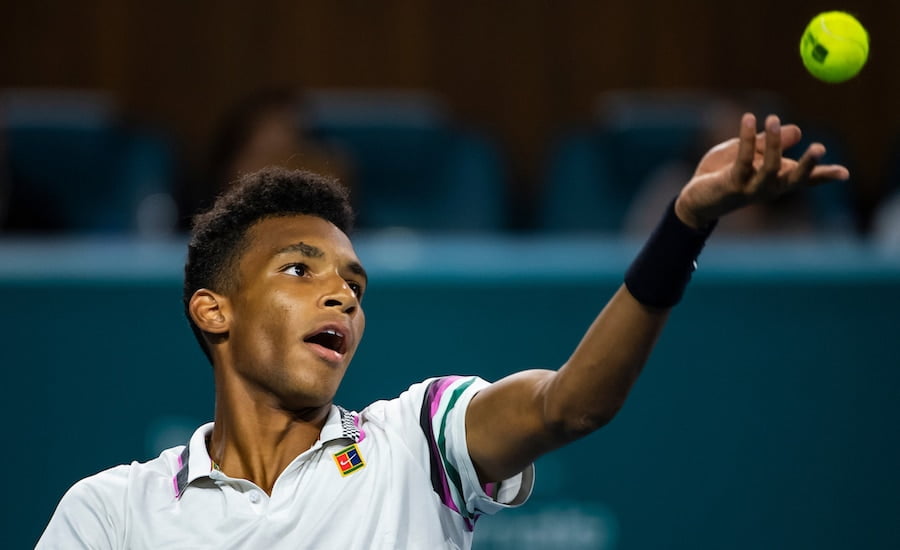 4. 'New Gen' challenging them all
Players like Felix Auger-Aliassime, Dennis Shapovalov, Frances Tiafoe and Cristian Garin are all capable of producing incredible performances on the ATP Tour agains the very best players and 2020 will undoubtedly bring more of those moments. We are lucky enough to be at a time where we have literally three generations of tennis players playing together.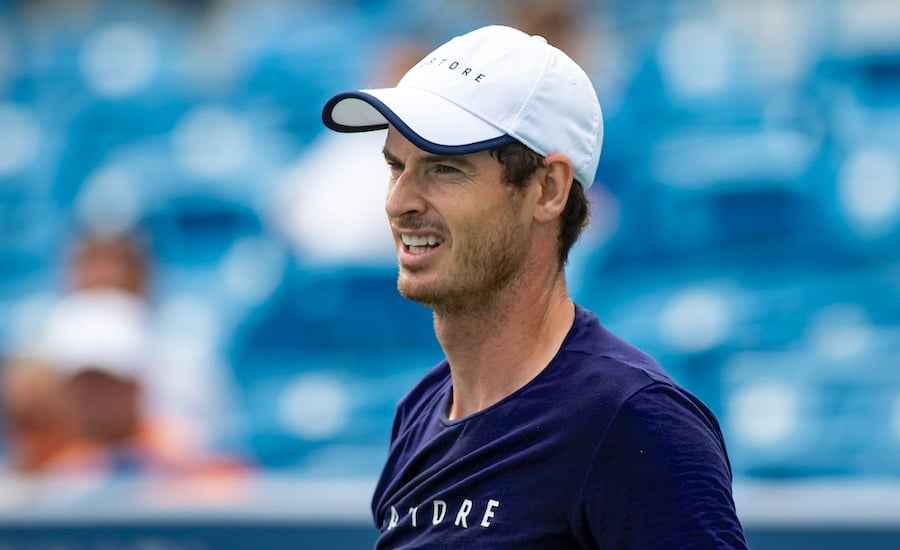 5. Murray is back
Andy Murray has just announced he will play four tournaments in consecutive weeks in September and October and there is no way he would be doing this if he didn't believe that a) he was fit enough, then b) he could perform well, and c) that he can be back to his best at some point soon. Let's not forget that Murray was virtually unbeatable just 3 years ago and you don't lose that ability just because your body breaks down. The determination to get to No.1 in the world will always be there and is the reason that 2020 could see Andy Murray wining big again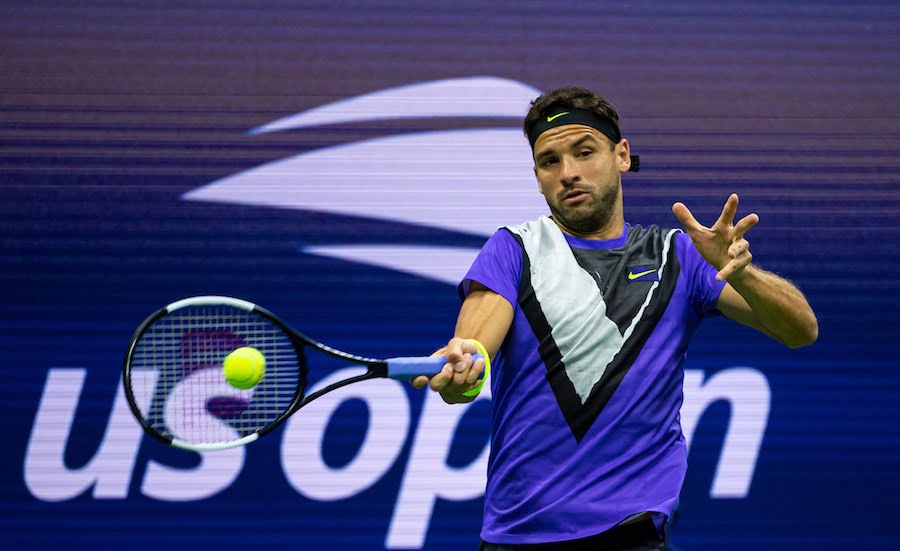 6. Dimitrov playing well again
Unlike Murray, the mental aspect of Dimitrov's game has been somewhat suspect over the years but when he's good he's very, very good. And going by his performances at the 2019 US Open, Dimitrov is definitely back with us which means that his 2020 season could be shaping up to be one of his best. With a new coaching team he will be hungrier than ever to prove what he can do.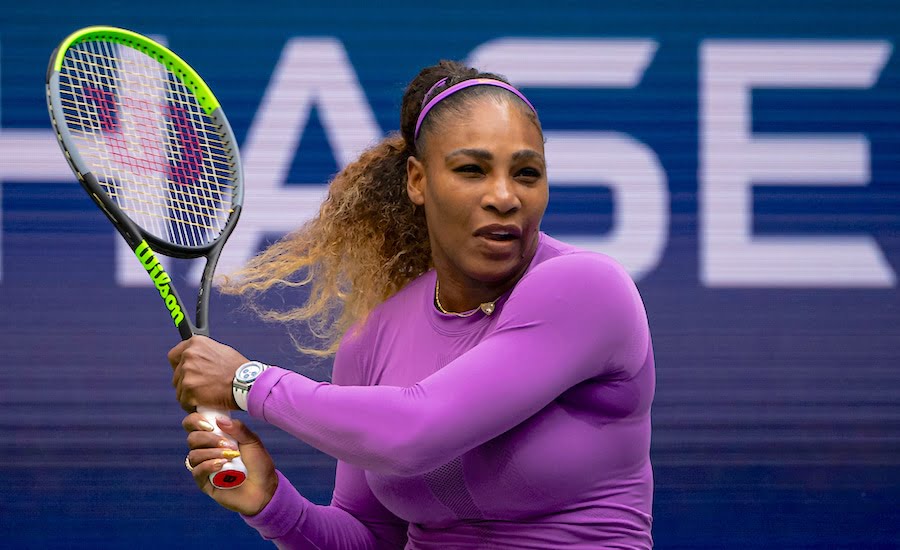 7. Williams trying to topple Margaret Court's record
Williams has the chance to be named the undisputed all time leading Grand Slam winner if she can simply get her hands on just one more Grand Slam title to pull level with Margaret Court. She doesn't really need to beat Court's total of 24 because comparing the two players career just on numbers is unfair on Williams, as Court did it at a time when the competition was nothing like it is now.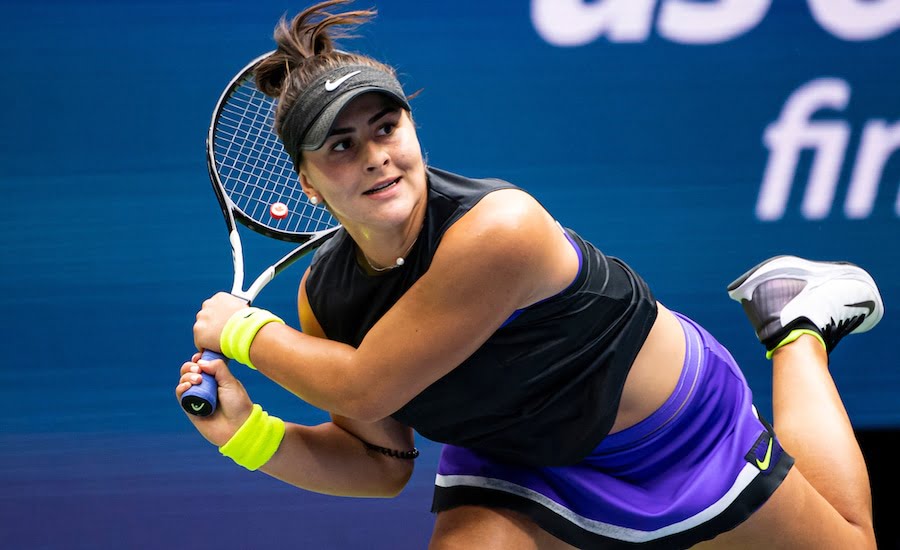 8. New generation of women players like Andreescu
Bianca Andreescu proved that the new generation of younger women's players are certainly up to the task. Players like Belinda Bencic will now see 2020 as their chance to get their hands on the big trophies early in their careers.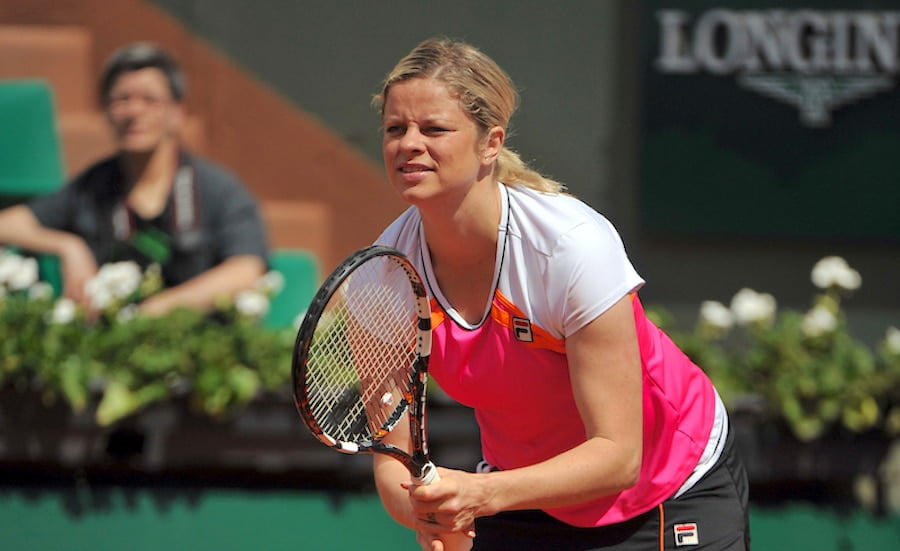 9. Clijsters is back, again
To have one of the great players like Kim Clijsters back on tour for yet another return will add some real spice to the 2020 season. Can she still play well? Will she be able to cut it after 7 years out? Will she win again? All these questions will keep us on the edge of our seats whenever she steps back on court.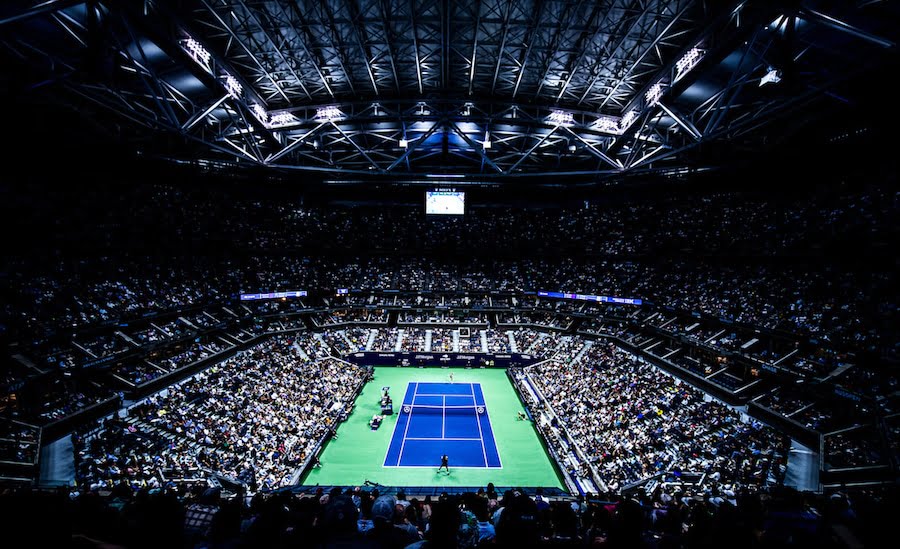 10. Tennis on TV with the likes of Amazon
Tennis needs great coverage to attract the large volumes of armchair fans and that means the sport needs wealthy broadcasters willing to dig deep to provide the coverage and commentary the fans demand. There was concern that when Sky dropped tennis it might herald an era of decline for tennis but the opposite has happened with Amazon, the biggest company in the World, getting into tennis in a big way. And after a somewhat shaky start they have really improved their offering and will continue to improve in 2020 as they broadcast not just the ATP Tour but also the WTA Tour.
Bring on 2020, potentially the greatest tennis year ever!
Look ahead to the rest of 2019 with our guides to every tournament on the ATP Tour and the WTA Tour. If you can't visit the tournaments you love then do the next best thing and read our guide on how to watch all the ATP Tour matches on television in 2019. To read more amazing articles like this you can explore Tennishead digital magazine here or you can subscribe for free to our email newsletter here