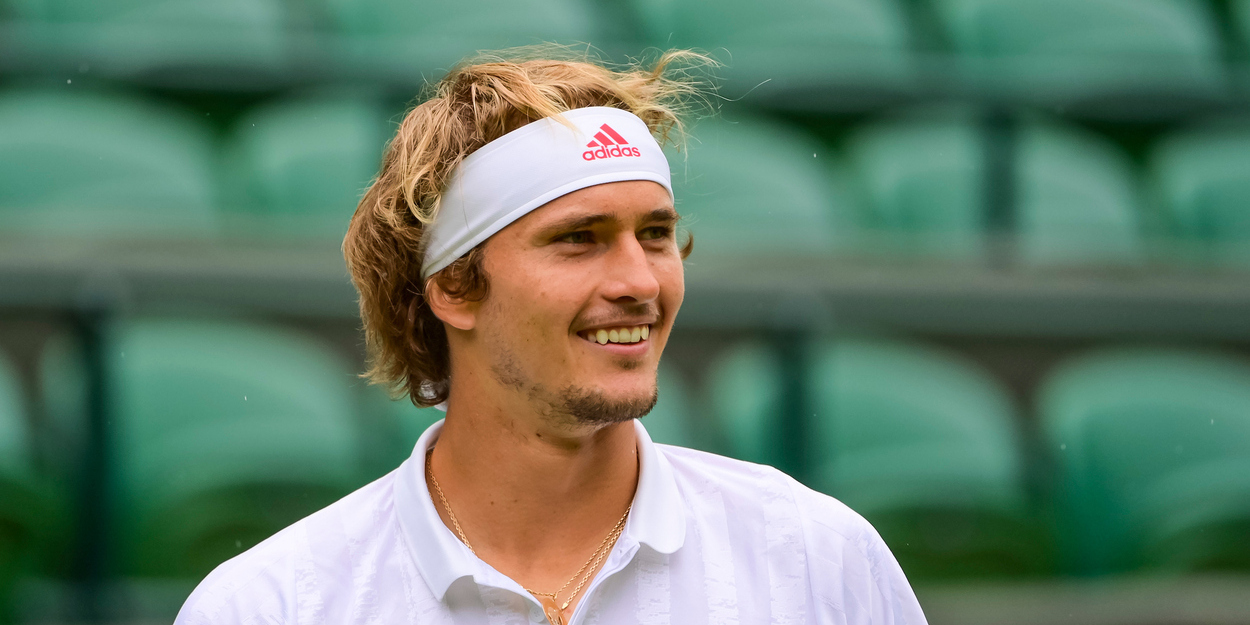 Zverev in good shape for 2017
Talking after his Hopman Cup victory over Roger Federer, Zverev says he feels that he is in great shape and ready for the new season, thanks in part to the training he did off-season with brother Mischa.
In Perth the world No.24 defeated Roger Federer for the second time, the first victory coming in the semi-finals at Halle last year. "Both times I played really well," he said.
"Against Roger you know that you have to play every single point otherwise you have no chance and you have to play at a very high level otherwise he will beat you quite easily."
The scoreline in Perth was 7-6(1) 6-7(4) 7-6(4), and reflected the tightly fought match, played in front of a record crowd of 13,785, most of whom may have been anticipating a victory for the Swiss but none of whom left disappointed with the quality of the match, or in any doubt, if there were any, that 'Sascha' Zverev is a star in his own right.
Zverev knew the match would be high profile. "Roger legend, playing against a pretty young guy, I think it is something pretty special. I think the tournament saw it that way as well. It was a highlight of course I think for us both."
After the semi-final victory in Halle, Zverev then lost the final to Florian Mayer, perhaps, he was asked, an indication of the concentration needed to get past Federer?
"Well in Halle it was my first final in a 500 event which was in Germany and all eyes were on me and everybody was like a little bit expecting me to win and that put pressure on me to beat Roger Federer and I probably played the greatest match of my life until then beating him," he said, "but Florian played exceptional the whole week. he hadn't lost a set, he didn't lose a set until the final, I always knew it was going to be a tough match and he played really well in the final."
In Perth, Zverev showed the skills he has, the big serve and a reading of the game that is likely to propel him to the very top of the game and although he was only one year old when Federer turned professional, the young German does not seem in awe of the legend that is Federer, just mindful of the skill of his game.
"He plays so quick, I think he has the quickest second shot after the serve in tennis history probably," he said. "The way he gets up to the ball, his movement, his footwork and also his wrist action is probably one of the best in tennis I have ever seen."
The German has been working hard on his game. "I feel like I can play really good tennis right now. I got stronger because I got physically better and because also my tennis has improved," he said.
In the off-season he was in Miami with strength and conditioning coach Jez Green and 29-year-old brother Misha Zverev (currently playing in Brisbane and ranked World No.51).
"I have lifted a lot, especially lower body. I ran a lot of track. 400 metres, a lot of versa climber, a lot of different things, beach running we did that as well in Florida," he said.
Training with his brother was not only fun, but also very competitive. "As the competitor that I am, I compete in everything," he said "The first two weeks when you come back after holiday is not very enjoyable you are a little bit worse than you have been, then you start breaking records. I lifted 150 kilos in a deadlift for example. That was very special for me."
"I did a new record on 400 metres on track," he added, "it was very exciting, you really feel and see how I am getting stronger, getting fitter which is very exciting for me."
"He's very good. He didn't really need to show me that again tonight," Federer said, ironically. "I knew that from Rome and Halle. I've practised with him several times and it's nice to see him improving. Every month that goes by you see him adding something more to his game. He's becoming more and more consistent, though that's what you kind of expect from a young guy.
"I think he's got a wonderful future ahead of him if he keeps working hard and stays injury-free, which I believe he will. He's definitely going to be one to watch for another decade or so."