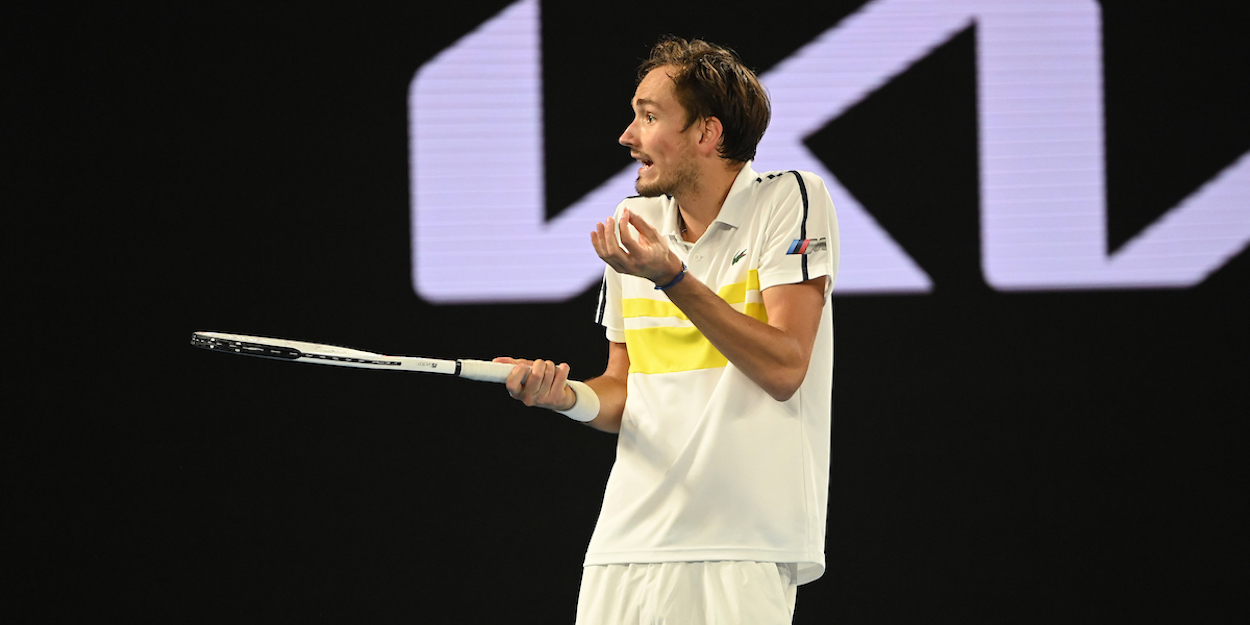 'You should be embarrassed,' Daniil Medvedev hits out at reporter after 'cheating' claims
Daniil Medvedev was left fuming after a reporter asked a question about his country's ban from Tokyo 2020 following his third round win. 
The World No 2 defeated Italian star Fabio Fognini in three sets 6-2 3-6 6-2 to book a quarter-final meeting with Pablo Carreno Busta.
Although Medvedev remains a favourite for a medal, the 25-year-old is not competing for Russia after they were found guilty of state-sponsored doping and banned from competing in athletics since 2015.
Instead, Medvedev, along with 334 other Russian athletes, are competing for the Russian Olympic Committee, but Russia's flag and national anthem have been withdrawn.
Following his latest win, Medvedev reacted angrily when asked if Russian athletes carry a stigma of cheaters at the games.
"First time in my life I'm not gonna answer a question. You should be embarrassed of yourself," said the furious Russian.
"I think you should wire him from the Olympics, I don't wanna see him again."