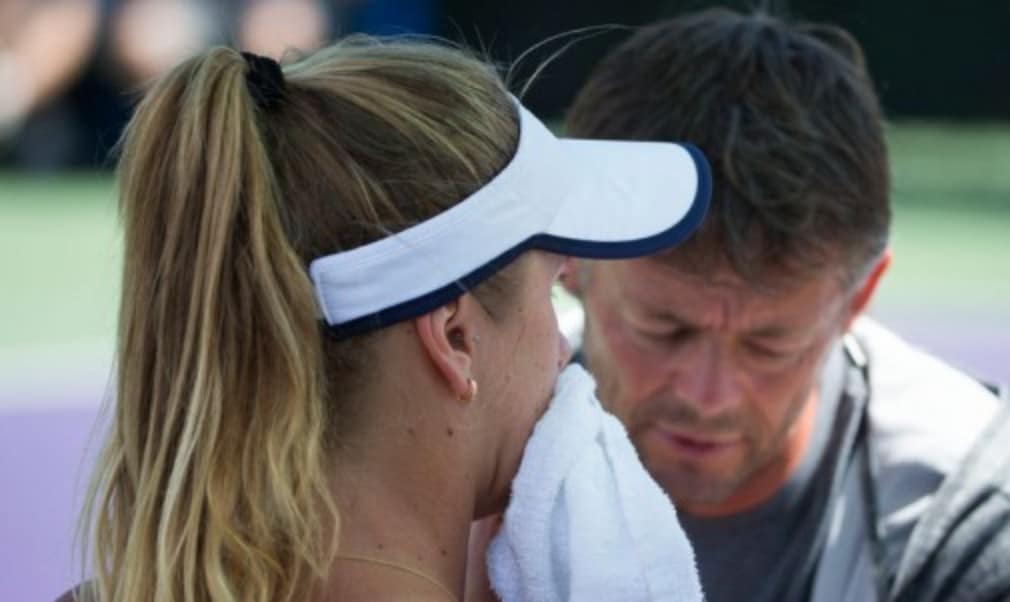 WTA players benefit from real-time stats
Originally published on 10/08/15
On-court coaching may be illegal on the men's tour, but not only are coaching timeouts perfectly legitimate for WTA players, coaches are being given access to statistics to help provide insight to players' performance and optimise strategy.
In a milestone tournament last week, SAP and WTA launched the software at the Bank of the West Classic at Stanford University, where for the first time in professional tennis, players and coaches had access to data during matches.
On-court coaching was introduced in 2008, with players permitted to call for their coach at one changeover each set, and in between sets. The WTA coaching app, powered by SAP HANA software, had been available for post-match analysis, but tennis technology took another step forward when coaches made use of the data in-play. The information available at a coach's fingertips includes full match statistics for both players, serve performance and tracking data.
"The WTA and SAP Tennis Analytics is a game-changer that will not only enhance our athletes' preparation and performance but also the fans' experiences when watching women's tennis," said Stacey Allaster, CEO and Chairman of the WTA. "Analyzing data is fundamental to player and coach development, and this state-of-the-art technology, which more and more of our performers are now using, will take our sport to a new and exciting level and lead the way in sports technology."
Since the introduction of the WTA coaching app last October, the WTA and SAP and have tested and incorporated feedback to create a tool that is simple and engaging and providing key analysis before, during and after matches.
"Our relationship with the WTA is another example of how SAP collaborates with partners to create groundbreaking solutions that change the way athletes utilise data and information to optimize their performance," said Quentin Clark, Chief Technology Officer and member of the SAP Global Managing Board.
"After months of testing, enhancements and feedback, we're excited that coaches and players have the opportunity to begin utilising SAP Tennis Analytics on the court during tournament match play."
SAP Tennis Analytics will be available at six further WTA tournaments this season (Toronto, New Haven, Wuhan, Hong Kong, WTA Finals and WTA Elite Trophy) with more events slated for 2016.
For more information go to wtatennis.com and SAPSponsorships.com