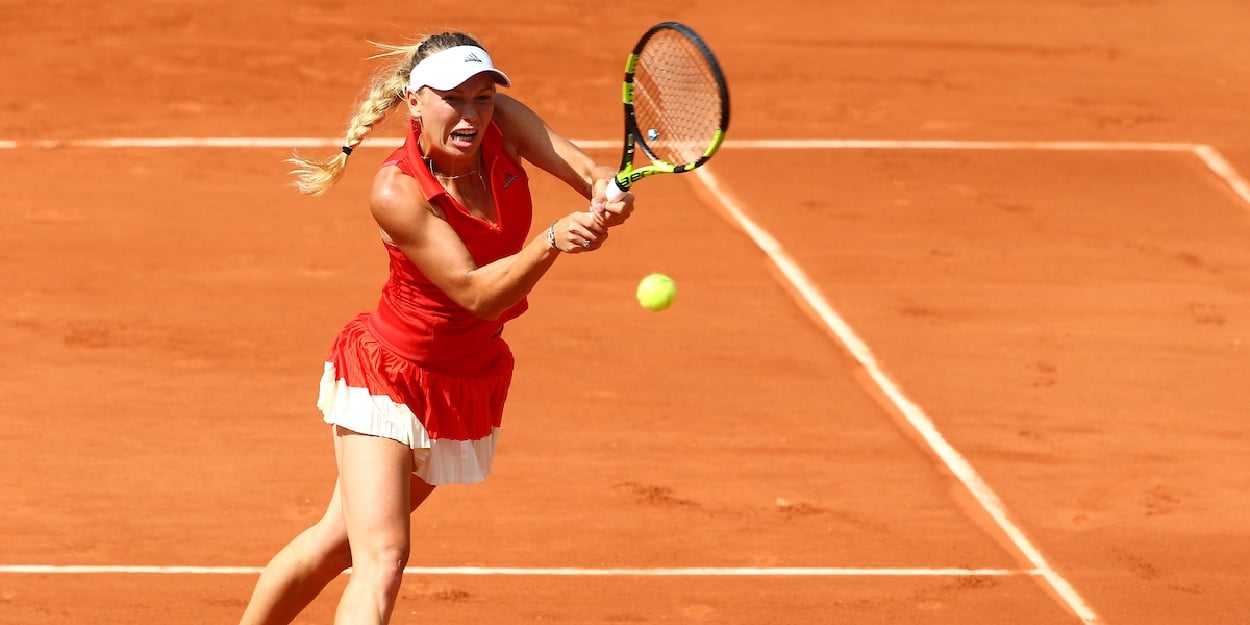 Wozniacki comes of age with first WTA title
We've been banging on about Caroline Wozniacki for a while now. Wozniacki is one of a bunch of teenage stars who will be hanging around at the top of the womens world rankings for years to come.
Caroline Wozniacki showcased her talent by beating world No.4 Svetlana Kuznetsova in Eastbourne this summer and then pushed Jelena Jankovic to three sets at Wimbledon a couple of weeks later.
The young Dane passed another personal milestone on Sunday when she won her first WTA Tour singles title by hammering Vera Dushevina 6-0, 6-1 in the final of the Nordea Nordic Light Open in Stockholm.
Incredibly, it was her second victory of the day after thrashing top seed and defending champion Agnieszka Radwanska 6-4, 6-1 in the semis before lunch.
"I'm very happy I've won my first title!" said Caroline Wozniacki, who is the first Dane to take home a WTA Tour singles trophy.
"It's always tough to play two matches on the same day, but Vera had to do it as well. At the start I had her under pressure and I think that frustrated her.
She played better in the second set and began putting pressure on me instead. She had break points at 2-all there and I think getting out of that was the key to the match."
Wozniacki climbs three places to No.23 in todays world rankings.