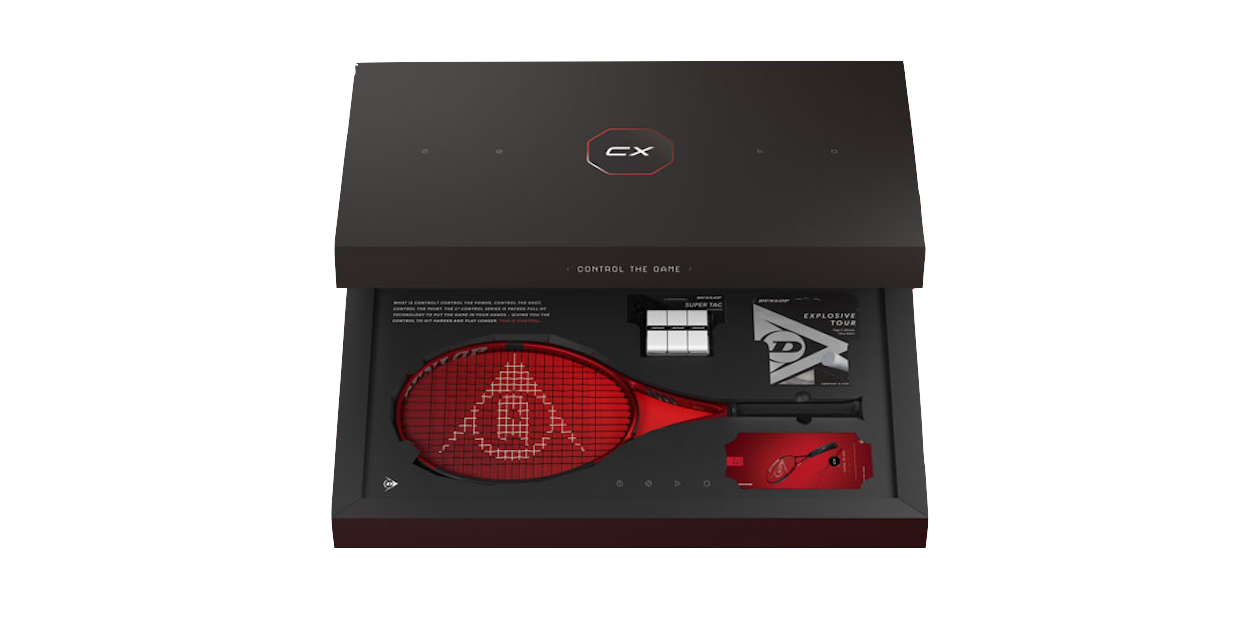 Win the new Dunlop CX 200 to control the power!
A new CX Series racket has been announced by Dunlop for 2021 and you can win a limited edition, presentation box version of the CX 200 in this exclsuive competition
Dunlop are enjoying the moment! Their new Japanese owners are investing heavily in research and technology which has delivered an exciting update to their CX range of rackets. This racket is focussed on control and sits alongside the Dunlop SX (Spin) and FX (Power) ranges.
Designed to give you the control to hit harder and play longer, the CX range is used by Dunlop's top player Kevin Anderson who prefers the CX 200 18×20.
Now we've teamed up with Dunlop to offer one lucky player the chance to win a Dunlop CX 200 limited edition. The presentation box also includes a set of Dunlop Explosive Tour String and Super Tac Grips. Good luck to you all!
Make sure you are following @dunloptennis. Entries close on the 19.01.21. Winner will be notified 20.02.21. (Please note the racket is only available in grip size 2)
---
Competition now closed but for more great chances to win superb tennis prizes visit our competitions page