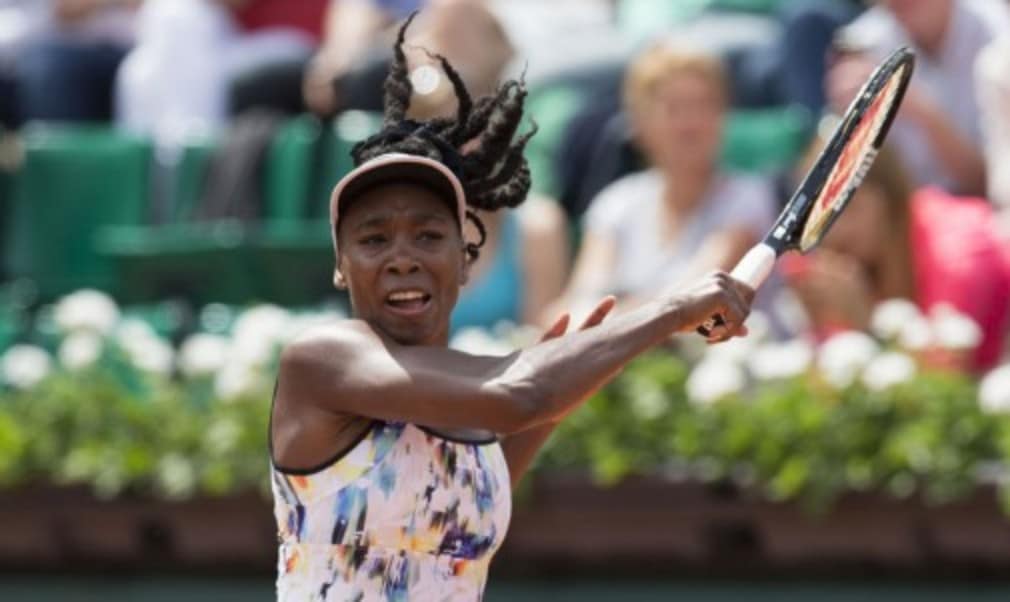 Williams sisters stunned by Muguruza and Schmiedlova
Originally published on 28/05/14
The 20-year-old Spaniard took just over an hour to beat the top seed and defending champion 6-2 6-2 on a stunned Court Suzanne Lenglen. Muguruza will now face another rising star, 19-year-old Anna Schmiedlova, in the next round after she shocked Venus Williams 2-6 6-3 6-4.
Following Li Na's defeat on Tuesday, Serena's exit means it is the first time in Open era history that both the women's No.1 and No.2 seeds have failed to make it into the third round at any Slam.
"It was one of those days," said a frustrated Serena. "I don't think anything worked for me today. My serve hasn't been good yet. I can't say this whole tournament, because my tournament didn't last long, but just in general. You can't be on every day and I hate to be off during a Grand Slam. It happens, it's not the end of the world. It is what it is.
"I know for a fact I can play so much better than what I did today, so it's a double edged sword. I didn't play well, but I can play better. If I couldn't play better I would be even more disappointed. But I know I can, so I know I have something to look forward to."
The defeats to the sisters came within an hour and a half of each other as their hopes of meeting in the third round went up in flames. Serena looked out of sorts on a breezy day in Paris as she hit just eight winners and made 29 unforced errors, with her fifth double fault almost reducing her to tears.
"She played really well and she played really smart," said the American. "It's great because I'm going to go home and work five times as hard to make sure I never lose again. Sometimes it's great to get knocked down because you have to get back up. I love getting back up, I love the challenge."
Muguruza, who is ranked No.35 in the world, said: "It's amazing. I had to be really aggressive and focused.Today is a great day. I'm so happy."
It is the first time Serena and Venus have lost on the same day of a Slam since Wimbledon in 2011 and only the third time that the world No.1 has failed to make the third round of a Slam.
The day started with Venus looking as though she was on her way to a comfortable victory as she took the opening set 6-2 against Schmiedlova. However, the Slovakian battled back by winning eight out of nine games and could barely keep her emotions in check after reaching the third round of a Slam for the first time.
"This is the biggest win of my life," said the 19-year-old.
Since reaching the fourth round at Wimbledon in 2011, Venus has failed to reach the third round at any Grand Slam she has played except the 2013 Australian Open.
"I felt like this was a match that I was most likely going to win," said Venus. "I don't know how Serena felt, but I'm sure she feels like that every time she goes on the court. So I think our expectation was to play in the next round."