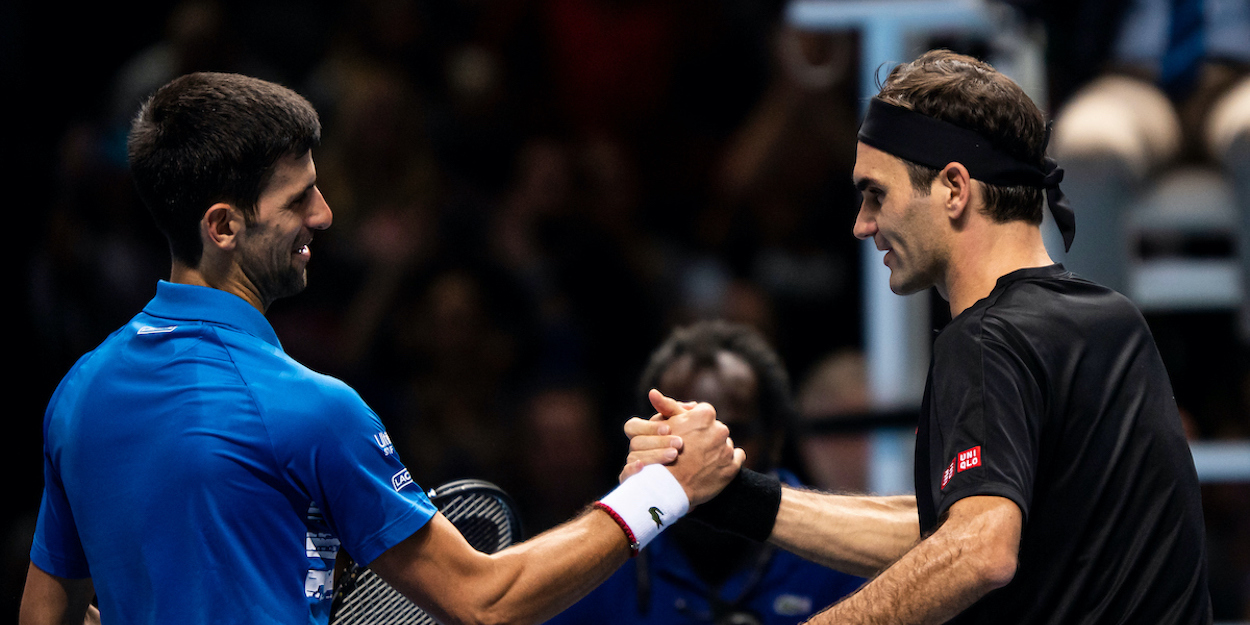 'What Novak Djokovic did this year was truly exceptional' insists Roger Federer
Roger Federer heaped praise on rival Novak Djokovic as he declared his 2021 season as 'truly exceptional'.
Djokovic's calendar Grand Slam bid fell at the final hurdle as he was defeated in straight sets by Daniil Medvedev in US Open final. The world number one won Australian Open, French Open and Wimbledon earlier in the year to go level with Federer and Rafael Nadal on the all-time Major list with 20 titles.
The Serb was bidding to become the first male player in over 50 years to complete the feat, after Rod Laver won all four Majors in 1969.
"It was nice to see Novak trying to equal Laver's calender Grand Slam, I think it is possible that it will happen again, myself, Rafa and Novak come extremely close. I think you need some luck, perseverance and strength, you need everything so it's going to be hard, but it's possible."
Djokovic won 27 out of 28 Grand Slam matches in 2021, which included final wins against Daniil Medvedev, Stefanos Tsitsipas and Matteo Berrettini, as well as a thrilling win against Rafael Nadal at Roland Garros.
"What Novak did this year was truly exceptional." Federer added.