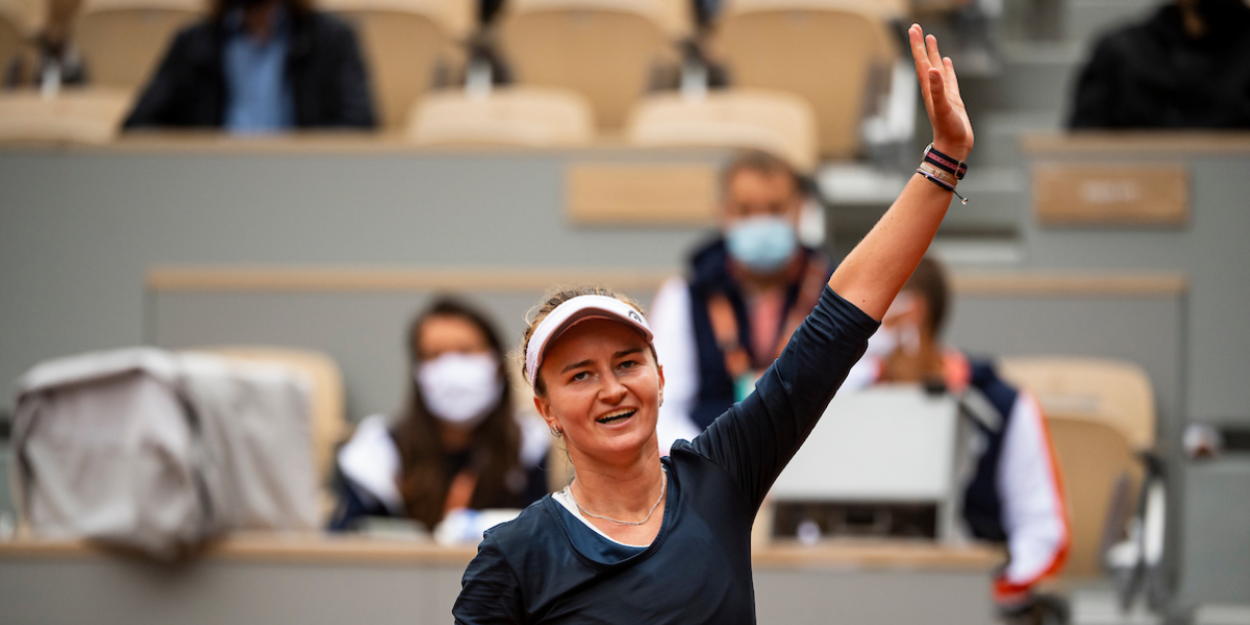 'We see Jana Novotna in her' – Chris Evert after Krejcikova French Open win
Chris Evert has spoken of the connection between Barbora Krejcikova and the late Jana Novotna after the Czech won the 2021 French Open.
Krejcikova was coached and mentored by 1998 Wimbledon winner Novotna – who died in 2017 aged 49.
"It wasn't until last fall that she broke into the top 100 in the world, it's just amazing," said 18-time Major champion and Eurosport expert Evert.
"This is a woman who always wanted to be known as a singles player. She has won multiple Grand Slam doubles titles and was known as a doubles specialist but not a singles specialist.
"But this has been her dream and her goal and she's proving to a lot of people that she's a force to be reckoned with in singles as well as doubles.
"We do [see Jana Novotna in her]. The ways she looks, her facial expressions, the way she moves. And what a lineage, a Czech lineage she's followed when you look at Jana and Martina [Navratilova] and [Petra] Kvitova.
"But Jana as we knew her was a very special [person] with a big heart. Barbora knocked on her door when she was 18 and said – 'can you coach me?' Jana said yes and she's thought about her everyday this tournament."
Watch Roland-Garros LIVE on Eurosport and Eurosport App