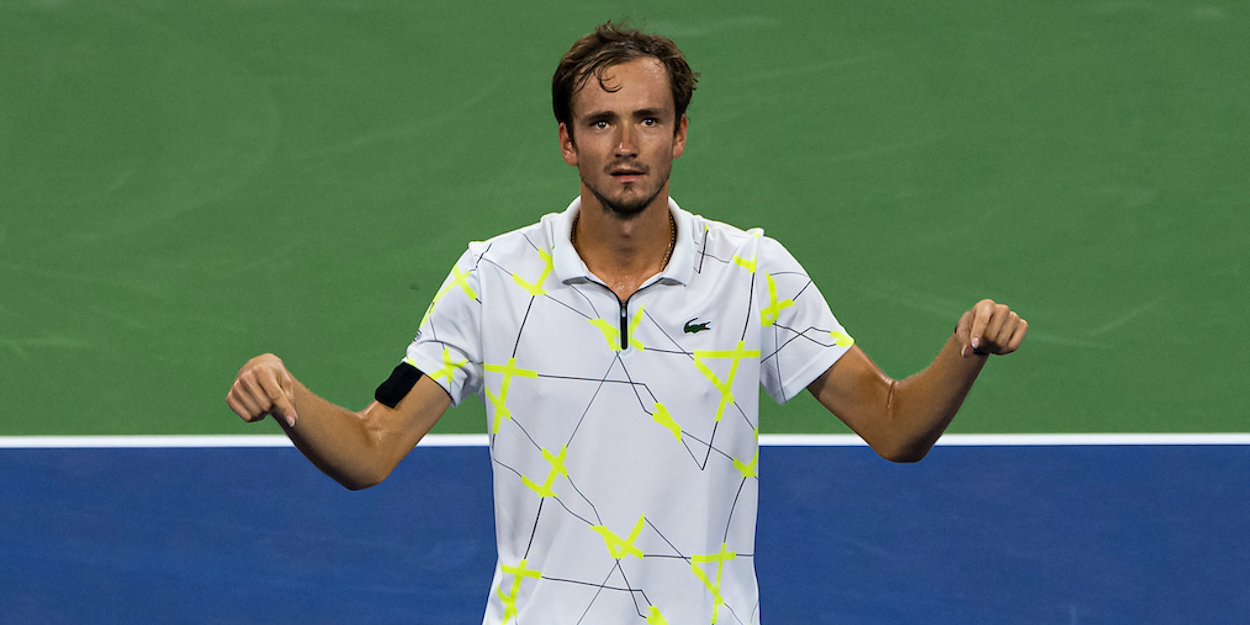 'We finished on a good note,' Daniil Medvedev hopes to have US Open fans on side
Daniil Medvedev hopes that the US Open faithful will be in his corner after a somewhat unpredictable relationship with supporters two years ago.
Medvedev had little support from US fans at the beginning of his campaign in 2019, though the relationship improved after his resilient display in the final against Rafael Nadal earned him both respect and admiration.
Two years on, the Russian is unsure how the US fans will take to him, though hopes they can continue their relationship on a 'good note'.
"[I'm] really happy that there is going to be full crowd capacity in New York," Medvedev said in his pre-tournament press conference.
"That's just huge. That's cool. Actually, it's funny because I don't know, it's tough to say if it's going to be the same people or [if] nobody remembers two years ago.
"I just hope, because it finished on a good note, it's going to continue the same way. I love a New York crowd. It was an amazing experience in 2019 in every aspect.
"I'm just curious to see what it's going to be like again on my first match. I'm going to try just the best I can to show a good level of tennis and by this way to make fans support me."
The Russian will begin his US Open campaign against Richard Gasquet as he hopes to go one better than he did in 2019 and lift his first Grand Slam title.