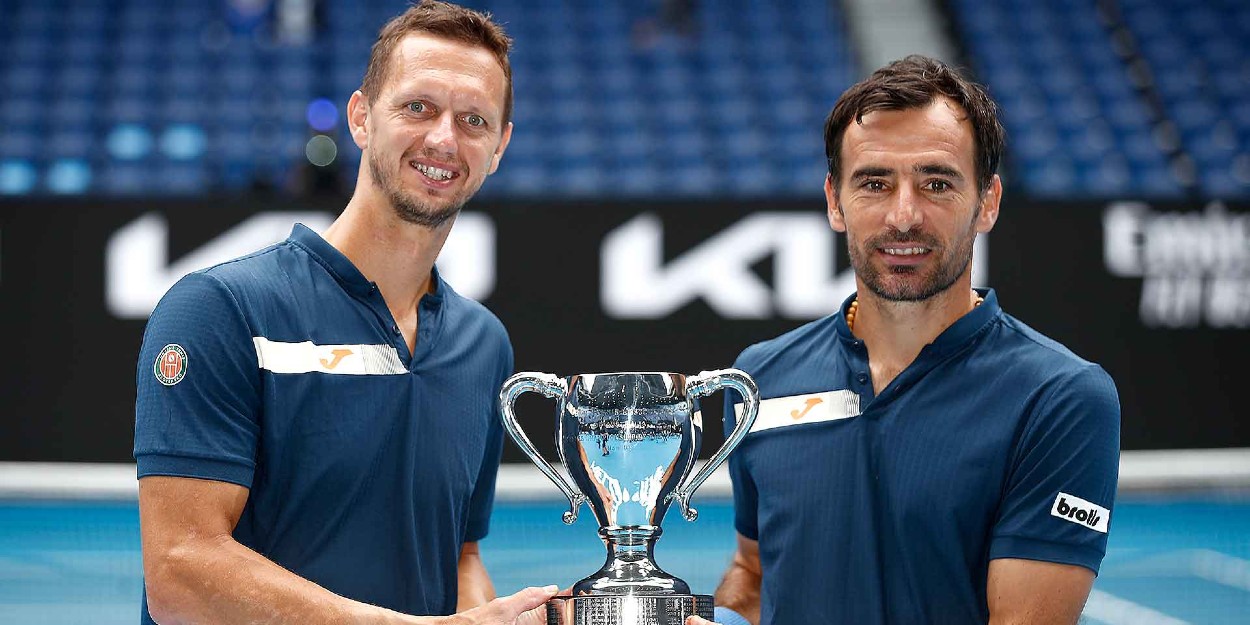 "We are having a lot of fun," say new Australian Open doubles champions
Ivan Dodig and Filip Polasek are the new Men's Australian Open doubles champions, after dethroning the defending champions in a tight final.
Dodig, from Croatia, and Polasek, from Slovakia, won their maiden Grand Slam title together in a 6-3 6-4 victory over the 2020 winners, Brit Joe Salisbury and American Rajeev Ram.
"Since we started to play one-and-a-half years ago, we are really enjoying and playing good tennis," said Dodig, a former French Open champion. "We are having a lot of fun and hopefully it is going to continue."
Polasek, who won his first Grand Slam title with the victory in Melbourne, admitted: "Usually, I am the one who is more up and down. Ivan is always the consistent member of the team… He gets me through the moments when I am not hitting great. But today I picked it up [my returns] from the beginning. I was just trying to keep going as long as possible."
The pair move up to seventh in the new world rankings, while their opponents slip two places to 14th (Salisbury) and 17th (Ram). Salisbury and Ram would have become the first team to win back to back Australian Open crowns since Bob and Mike Bryan between 2009-2011.
"[From start to finish], I thought [Polasek] played really well," said Ram. "We tried different things. I'm proud of the way we competed. [I] felt like maybe we had half a look in the second set. [They were] just a bit too good for us today."
Salisbury said: "We tried to change things up. We started serving a bit more into [Polasek's] body, trying to change up the pace a bit [and]… where we were moving at the net. At the end of the day, we just needed to serve better. I don't think either of us were serving our best."