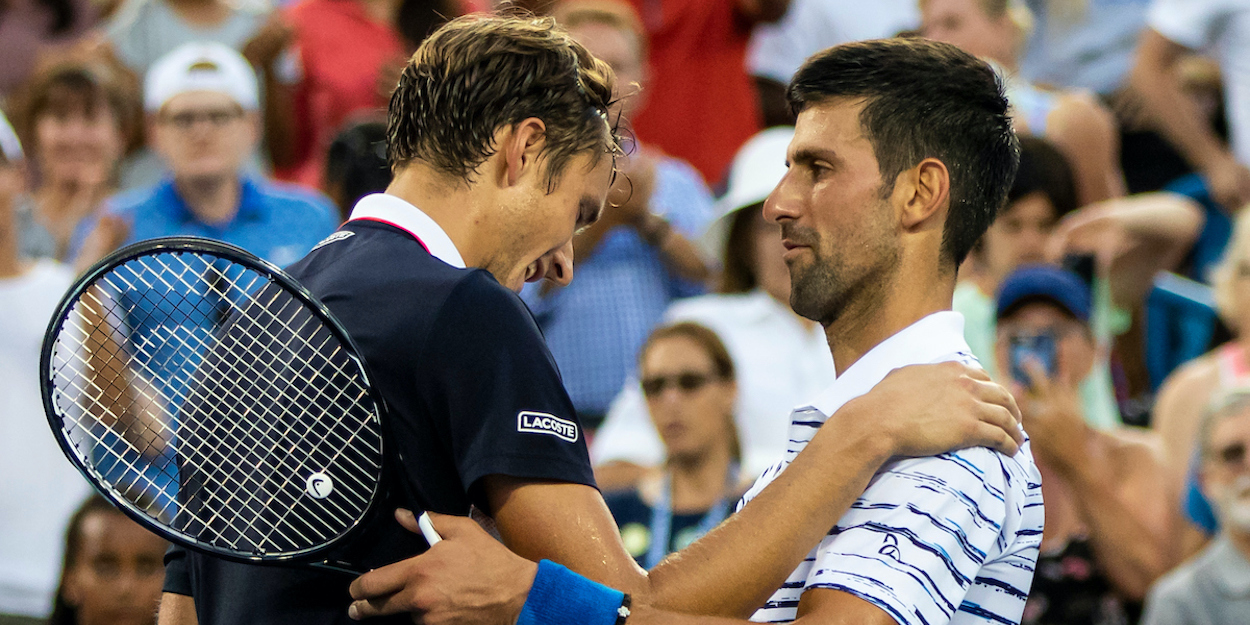 'We're going to try and get Novak Djokovic at the US Open,' warns Daniil Medvedev
Daniil Medvedev has warned that the young stars are determined to stop the momentum of Novak Djokovic at the upcoming US Open. 
The world number one is on-track to make history at Flushing Meadows, with victory seeing him become the first man since Rod Laver in 1969 to win the Calendar Slam.
However, the Russian has vowed that he, Alexander Zverev and Stefanos Tsitsipas are hungry to upset Djokovic and take the final Grand Slam on offer in 2021.
"I'm sure Novak wants 45 Slams and to play until 55. But we're here to try to keep up his level and to beat him," Medvedev said. "We're here to not let him win the US Open.
"But we all know that Novak, he's a very strong player, one of the best in the history. That's why any tournament he's in, he's a big contender, a big favourite."
The world number one defeated Medvedev at the Australian Open earlier this year and battled back from two sets down against Stefanos Tsitispas at Roland Garros, though did fall to Alexander Zverev in the Tokyo Olympics semi-finals.
"He was up a set and a break against Sascha (Zverev) and Sascha managed to bring on amazing level to beat him. That's what you have to do against him," Medvedev said.
"Stefanos was in the final of Roland Garros, two sets up. I was in the final in Australia, not two sets up but still in the final.
"We're going to try to get him. Of course, this competition to be the first one of these young guys to win a Slam, everybody wants to do it, but there's going to be only one who makes it."