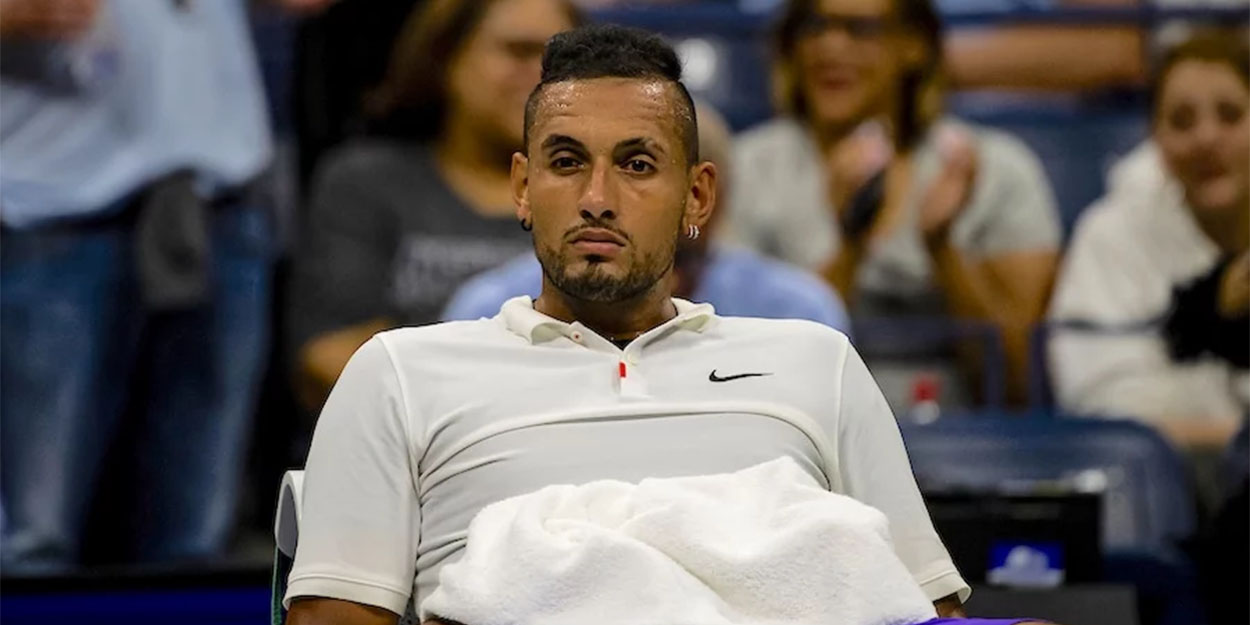 VIDEO: 'I'm not playing' – Nick Kyrgios stops his match to rage about time violation
Nick Kyrgios returned to his confrontational ways in Australia as he stopped his match saying 'I refuse to play' following a time violation.
Playing his Murray River Open match against Harry Bourchie, which he won 6-2, 7-6, Kyrgios called the match supervisor onto court to make a vocal complaint about the umpire, who he branded 'a smart-sr*e'.
"Tennis is not about the umpires," Kyrgios told the supervisor after branding the umpire 'a smart-a**e'. "He's an extra to make sure all this s**t goes smoothly.
"I was in the motion of serving. Every technique is different. I wasn't bouncing the ball."
"I've just started serving! What are you talking about?!" 😡

Nick Kyrgios refuses to play after a bust-up with the umpire over a time violation… pic.twitter.com/YZUlkDvWXX

— Eurosport UK (@Eurosport_UK) February 3, 2021
In his on-court interview after the match, he claimed his decision to involve the match supervisor was an effort to avoid another fine.
"I didn't want to play until I made sure I wasn't going to get fined, because the ATP does me pretty rough all the time, they fine me too much money," he explained.