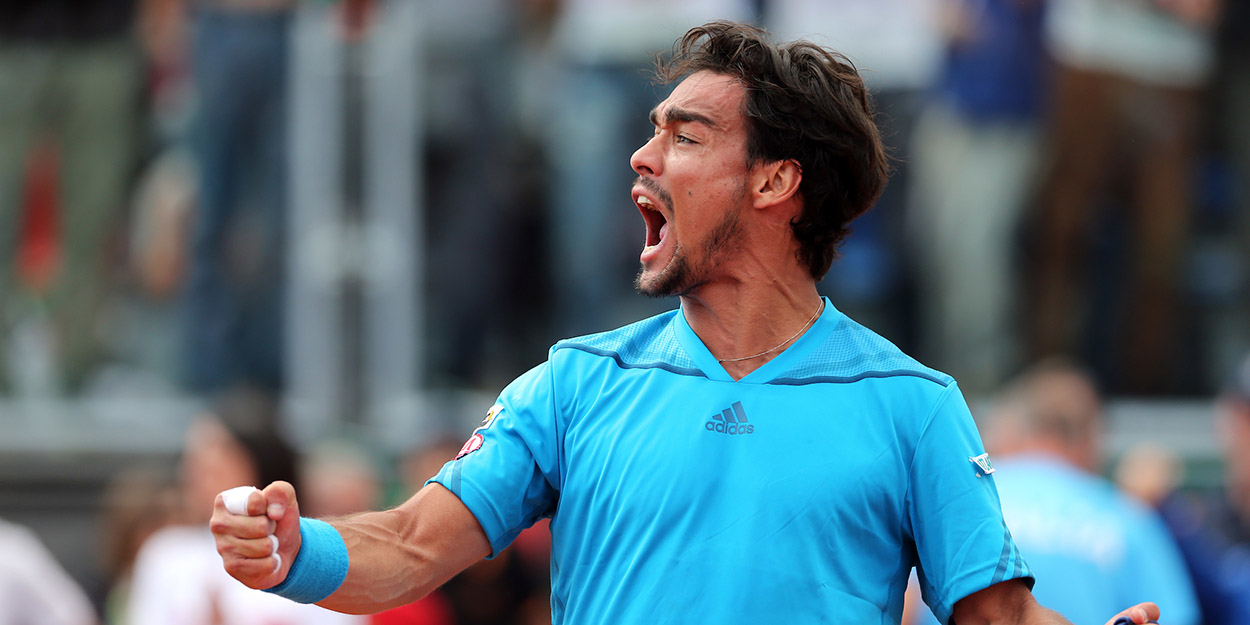 VIDEO: Furious Fabio Fognini and Salvatore Caruso need to be separated by official at Australian Open
Fabio Fognini beat compatriot Salvatore Caruso in the Australian Open second round before they had a furious altercation on-court.
Fognini, the Italian number two, won the deciding set tiebreaker to win a marathon clash in Melbourne.
During the tiebreaker, Fognini was getting increasingly agitated with line-calls that he believed where being wrongly called against him, confronting the umpire to complain on more than one occasion.
He eventually came though the match with a 4-6, 6-2, 2-6, 6-3, 7-6 (14-12) win, but he couldn't resist telling Caruso at the net that he had been 'bloody lucky.'
The altercation continued at the Italians packed up their bags, with Fognini telling an increasingly irate Caruso: "Can't I tell you that you had been f**king lucky?"
Eventually a tournament official had to step in to physically separate the two players and they were able to finally make their way off court.
Fognini will now face Alex De Minaur in the Australian Open third round.
See below for a full transcript of the astonishing clash:
Fognini: You have been f**king lucky, you should apologise. I didn't disrespect you until now
Caruso: What are you talking about?!
F: You won four identical lucky points…
C: What are you talking about?!
F: Can't I say you have been f**king lucky?
C: I didn't dare to say a single word in the whole match
F: I said something because you called for it
C: I didn't dare to say a single word in the whole match, enough now
F: Can't I say you have been f^^king lucky? What's the problem?!
C: You can do whatever you want…
F: So why are f^^king break my balls now? I said you have been f^^king lucky, if I'm wrong saying it. I'm wrong, don't attack me
C: I didn't attack you. I'm telling you it's not the way to behave cause I didn't tell you a single word. Let's say, I didn't expect it from you
F: What did you not expect? I told you have been f^^king lucky, you didn't like it, what should I say?
C: It's not the way to do it..
F: Why? What's the problem
Watch the Australian Open live on Eurosport and Eurosport app