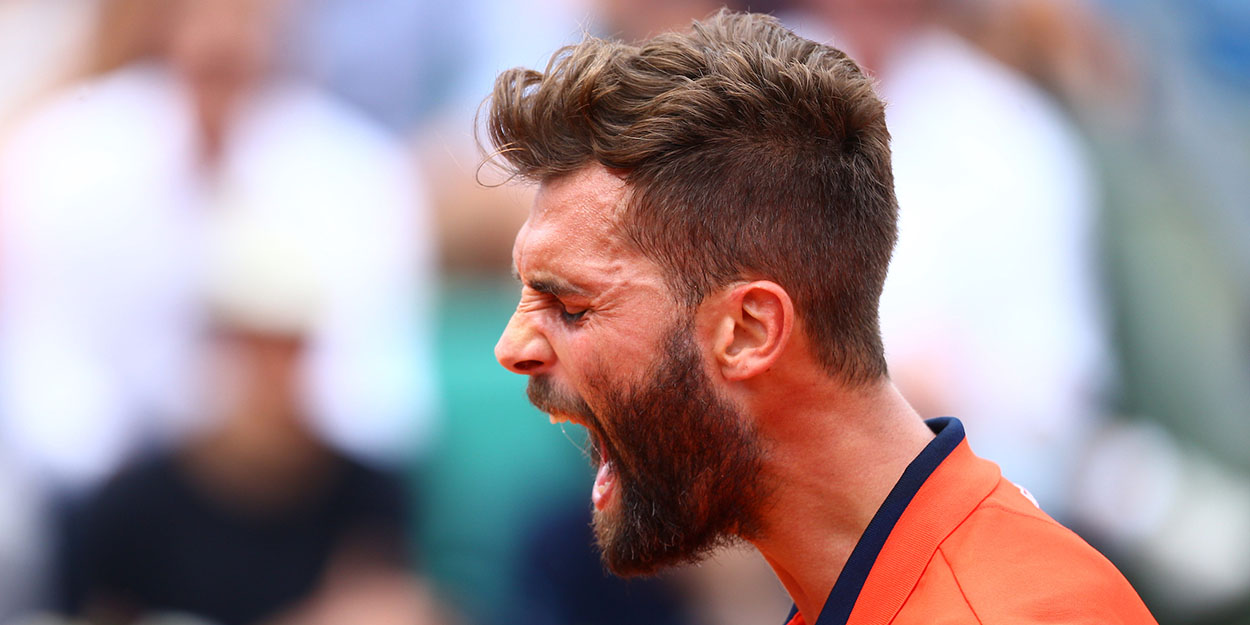 VIDEO: Benoit Paire takes out coronavirus frustrations on water-bottle as he makes bad-tempered return
Benoit Paire made an incredibly bad-tempered return to tennis in Rome following his US Open coronavirus frustrations.
The Frenchman was at the heart of a constantly changing coronavirus storm in New York as he tested positive for Covid-19 inside the 'bubble'.
He was prevented from playing, while players who were found to have had contact with him were given strict restrictions on movement.
He was back on court in Rome, though, on Monday night, but cut a frustrated figure as he lost to Jannik Sinner.
Rules are rules: Paire throws his bottle on the court, the referee asks him to send it off the pitch and he throws it with his racket and then spits and doesn't even get a warming. Congrats @atptour pic.twitter.com/VopuXBXlh5

— luca_luca331 (@luca_luca331) September 14, 2020
During the match, Paire demanded a ball boy pick up his water bottle and smacked it away with his racket after being told he'd have to move it himself.
He was also at risk of a tanking charge after causally surrendering on match point and serving under-arm at times in the second set.
"I had not played in 10 days, staying in my room," he said afterwards. "It was a good training, I'm happy I played one hour.
"I even played one hour and four minutes. I'm happy I hung on for an hour and four. I gave what I could. Jannik played very well.
"The result does not really matter. I still have the doubles.
"I will try to entertain myself with Nico (Nicolas Mahut) and try to win a match."