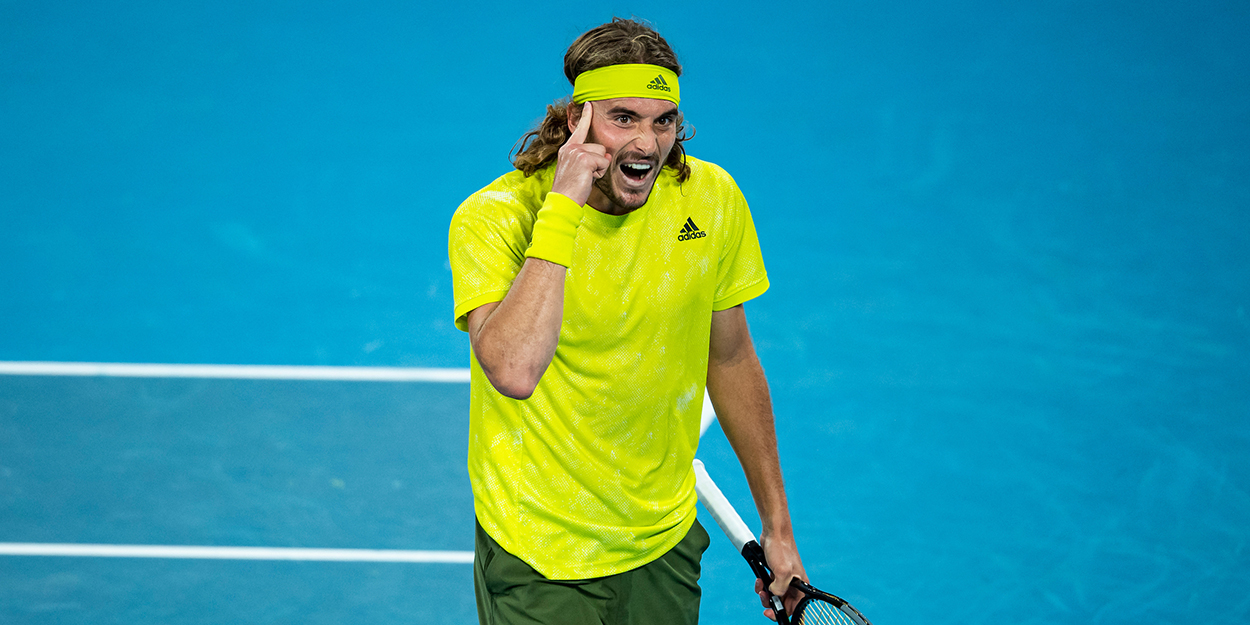 'Very inspiring', says Stefanos Tsitsipas on Daniil Medvedev reaching world No. 2
Stefanos Tsitsipas said Daniil Medvedev's achievement of reaching world No. 2 is important for tennis and will inspire other young ATP stars. 
Medvedev overtook Rafael Nadal to claim second spot in the ATP rankings on March 15. The Russian became the first man – besides Novak Djokovic, Rafael Nadal, Roger Federer and Andy Murray – to be ranked in the top two since Lleyton Hewitt in July of 2005.
World No. 5 Tsitsipas is seeded second at the Miami Open, while Medvedev is the top seed. The 22-year-old Greek was beaten in the final of the Mexican Open last week by Alexander Zverev.
"Yeah that's very inspiring. I saw it a few weeks ago," Tsitsipas said on Medvedev's achievement in an interview with ATP Tennis TV.
"I think it's important for the game, we have had the same players dominate and that same ranking gap, let's call it, for many, many years.
"So it's great that he has achieved that. I think it gives us all confidence and belief that we can do something similar and pull off something as significant as himself.
"So, definitely something to look up to and I'm really looking forward (to) the day where I'm going to have similar results like him, work towards results like this and make it happen for myself."