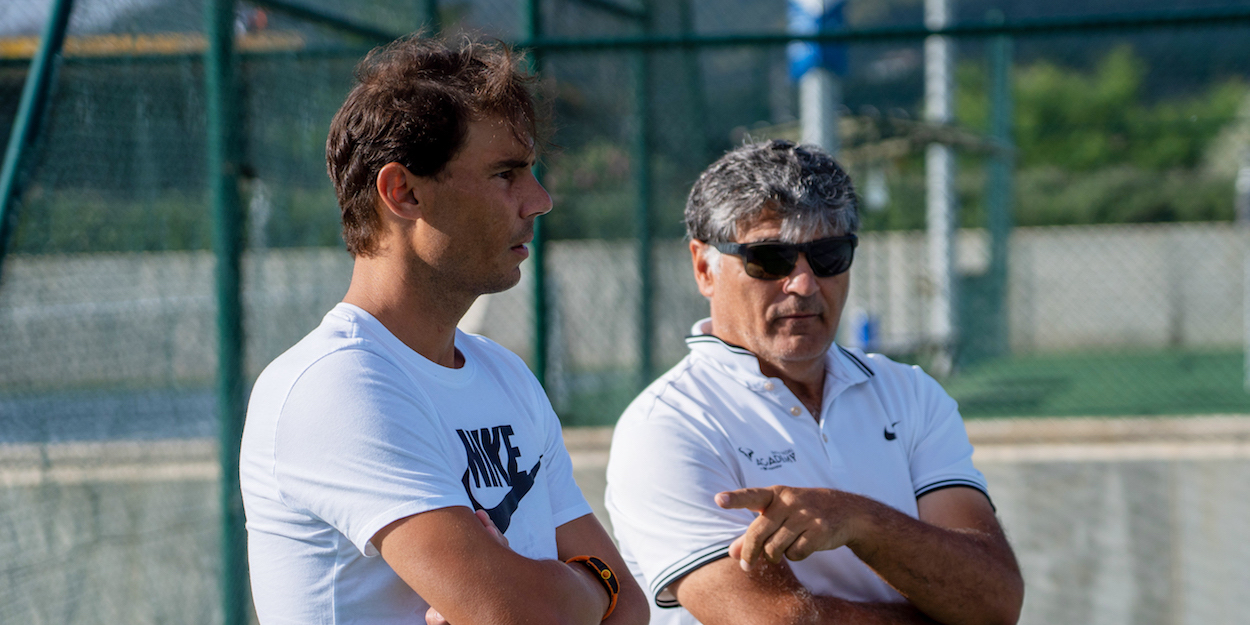 Toni Nadal confirms return to coaching to link-up with Felix Auger-Aliassime
Toni Nadal is to return to the the ATP Tour as a coach after agreeing to work with Canadian ace Felix Auger-Aliassime.
Auger-Aliassime, the world number 22, is regarded as one of the top young players on the planet, and he will be able to draw on the experience of Toni Nadal, who was the driving force behind his nephew Rafael Nadal at the start of his career.
The pair have already worked together at the Rafa Nadal Academy, but they will make the arrangement full time from the Monte Carlo Masters.
However, Toni Nadal has also said that if Auger-Aliassime has to play Rafael Nadal, he will remove himself from that match.
"If we have to play Rafa, I will not be on either of the two benches out of respect for both players and because I am still the director of the Academy, I continue to work for him and I am Rafael's uncle," Toni told Marca.
"I hope that in the future Felix will be number one in the world. For now, he has to improve.
"When I received the offer from him, I told him to come to the Academy for 10 days to see if what I could serve him or not. I did not consider the possibility of training another player.
"Know that, as director of the Academy, I can collaborate with a player who has the highest aspirations and it is a challenge that particularly satisfies me.
"I could not work with a person who was not respectful and had values. I have been fortunate to work my whole life with a boy who has been respectful and has given a good image and aspired to the same thing.
"Felix is ​​a boy who theoretically has to be among the best in the world in the coming years. It's always nice to work with someone like that."