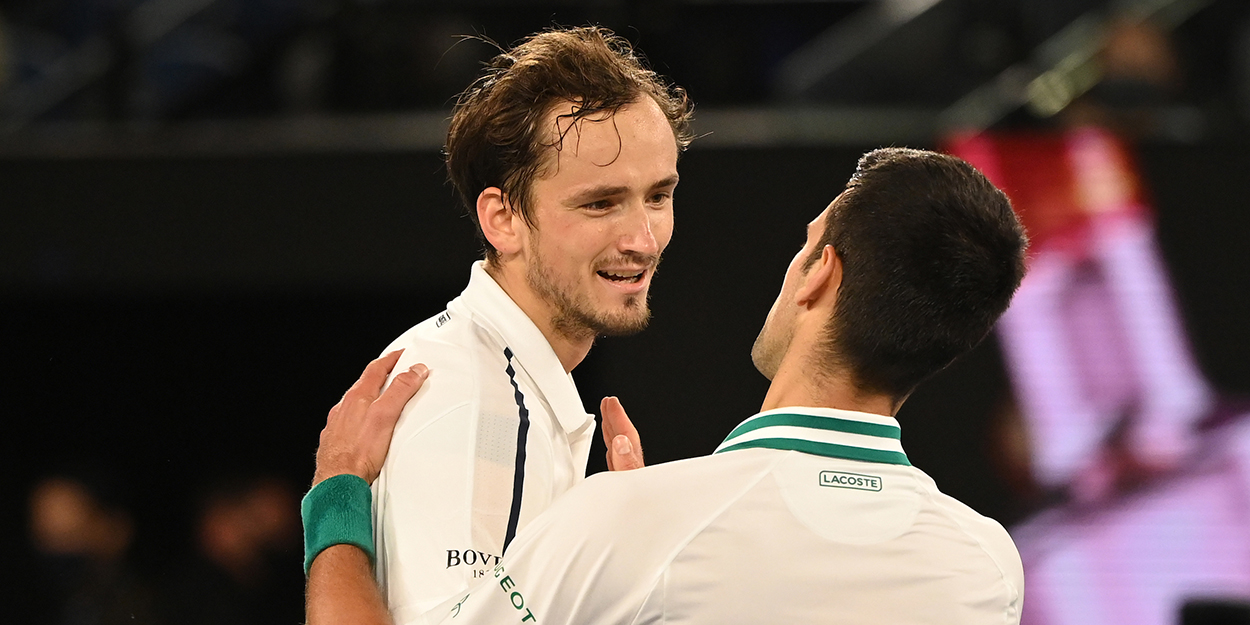 'To become World number one is not easy' Daniil Medvedev praises Novak Djokovic
Daniil Medvedev is currently ranked two in the world rankings, but could leapfrog Novak Djokovic before the end of 2021.
Djokovic defeated Medvedev in Australian Open final, before winning both French Open and Wimbledon to extend his lead over the Russian.
Medvedev is aware of the magnitude of the task to catch Djokovic, but believes that winning Major titles will help him achieve the feat.
"Well, to be honest, to become the No. 1, with Djokovic it's not easy because he's winning almost all the matches and all the Grand Slams," Medvedev said. "So you need to beat him in the final. Maybe if I would have beaten him (in Australian Open), I would be much closer. But he beat me, so that's the reality," he said.
The 25-year-old reached the final at US Open in 2019, before exiting at the semi-final stage last year. He will be hoping to win his maiden Grand Slam title in New York.
"I just want to try to play my best tennis. You know, if you win two Grand Slams in a year and two Masters, you're going to be No. 1. That's what you need to try to aim for, and so of course I want to be No. 1, but, yeah, I need to win big tournaments and big titles for this. That's what I'm trying to do," the Russian added.