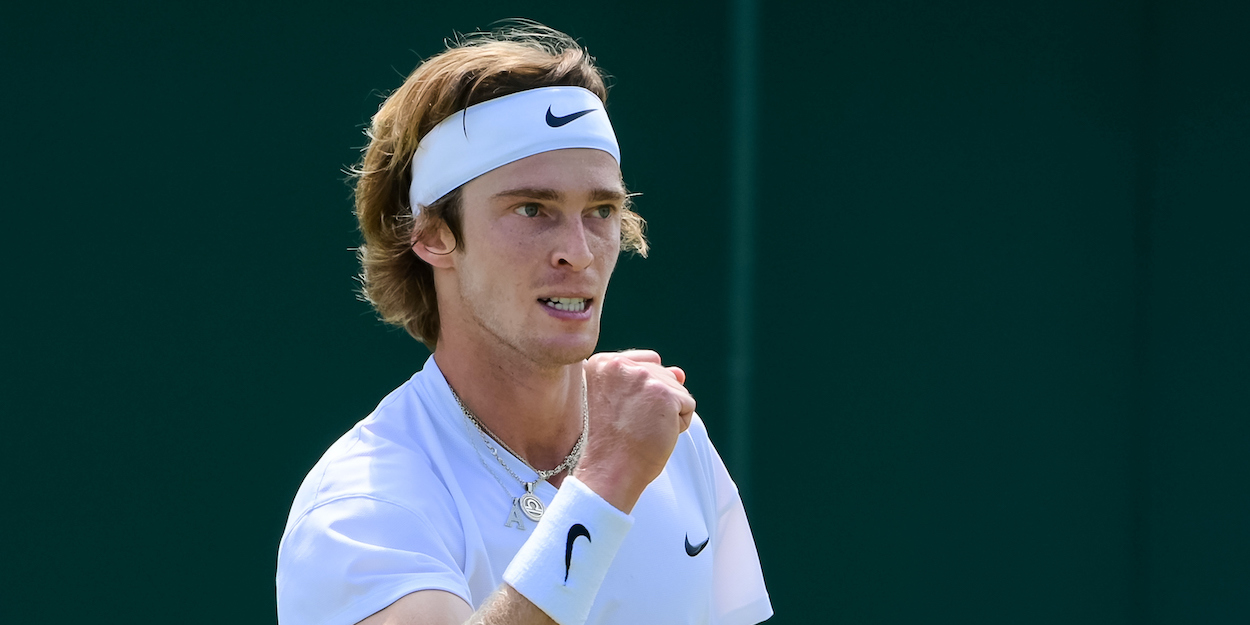 'To beat Daniil you need to play a great match' – Andrey Rublev reaches Cincinnati final
Andrey Rublev was delighted with his all-round performance as he downed compatriot Daniil Medvedev in three sets to reach the Western & Southern Open final.
Rublev had not taken a set off Medvedev in four attempts, but recovered brilliantly from a set down to claim his first ever win against the number two seed.
After the match, the Russian spoke about the important of his semi-final win. He stated that he maintained a high playing level throughout, but crucially stayed physically and mentally strong throughout the match.
"I think for me it was important this win, because to beat Daniil, only to show great game is not enough. You need to be physically ready, because you will have to run a lot and play each point long rally. There will be almost no free points. You have to be mentally strong. So to beat Daniil, you have to do these three things really good," Rublev said.
"It's nice today I did it well, game-wise, physical-wise, and mental-wise, which some matches maybe I can be mentally and physically not good, but because I'm showing great shots, it's enough to win sometimes."
"Or sometimes maybe my game is really not good, but because mentally I'm focused is enough to win sometimes. But here you need to show all three things, you know. I'm happy that I showed them today." he added.
Rublev will take on Alexander Zverev in Sunday's final who defeated Stefanos Tsitsipas in the other semi-final.