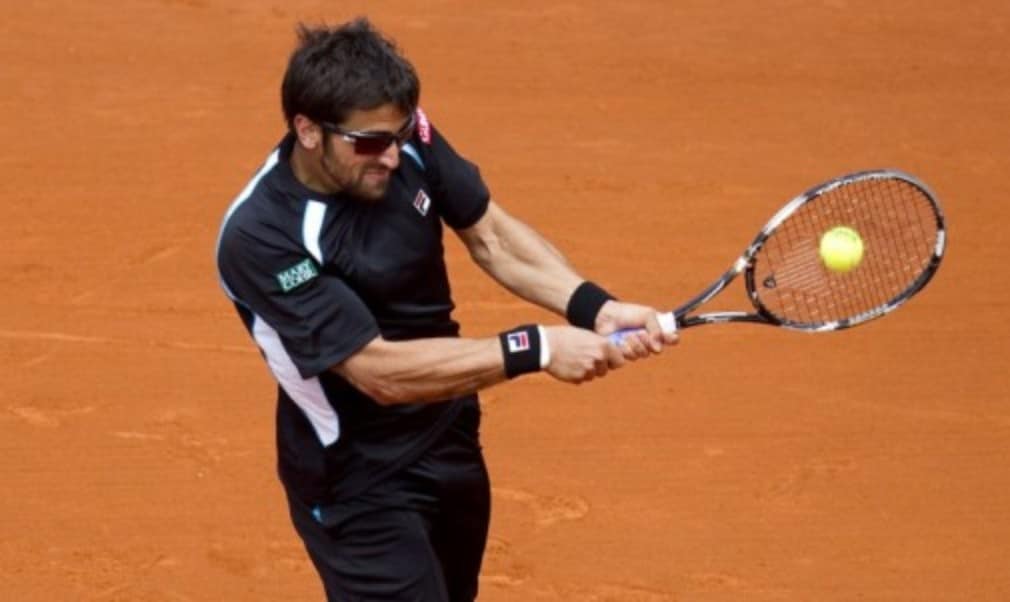 Tipsarevic wins comeback match
Originally published on 08/04/15
The former world No.8 saved two match points to beat Guilherme Clezar at the US Clay Court Championship in Houston, his first ATP match since October 2013.
He underwent two operations in early 2014 to remove a benign tumour in his left foot, the second of which saw doctors remove around 80 per cent of his plantar fascia, the tissue in the sole of his foot.
After making his comeback in the doubles with world No.1 and close friend Novak Djokovic in Miami a fortnight ago, Tipsarevic returned to singles action courtesy of a wildcard in Houston.
He showed no signs of injury as he prevailed 6-4 3-6 7-6(7) in two hours and 38 minutes against Brazilian world No.186 Clezar.
"In my mind, I don't feel like I was away for so long," said Tipsarevic. "I felt like this was a match I needed to win. I was ready, and I was fit. I had no confidence coming in, but saving match points with forehand winners down the line maybe proved otherwise.
"I really felt I had to win this match, and I would have been really sad otherwise. I'm in pain everywhere, but the foot is good."