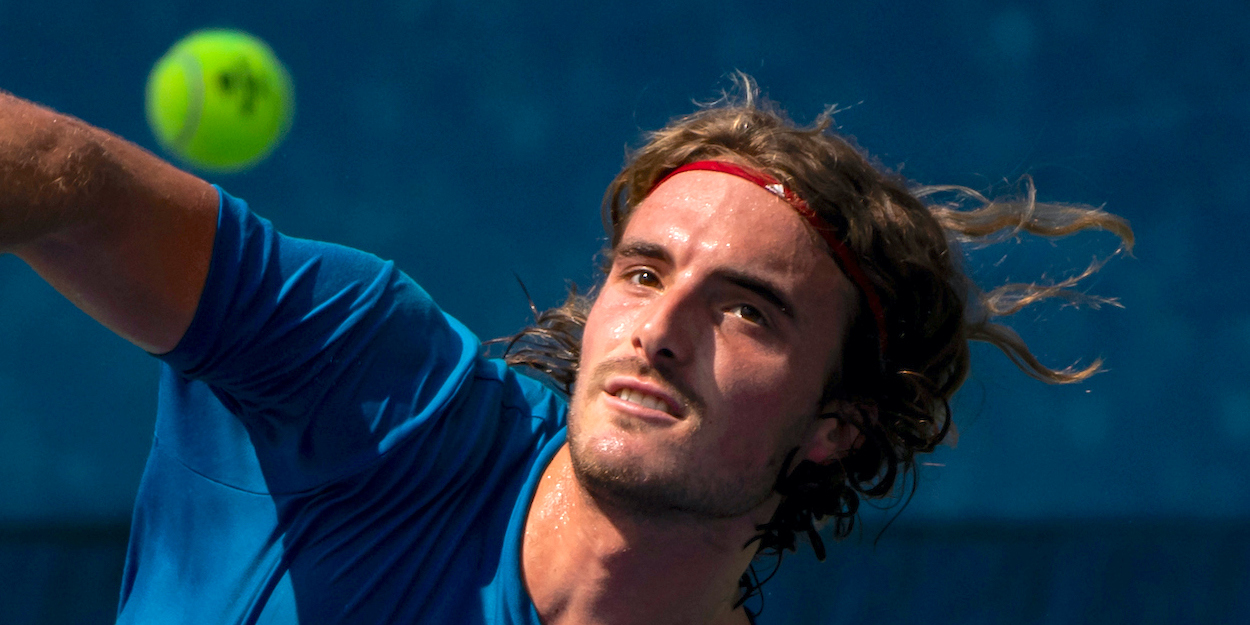 'Three minutes more makes a difference?' Stefanos Tsitsipas hits back amid bathroom controversy
Following his second-round victory, Stefanos Tsitsipas was forced to defend himself after another lengthy bathroom break was received poorly by US Open fans.
The Greek star was accused of 'cheating' by Andy Murray during their first-round encounter, after two lengthy toilet breaks of seven and eight minutes.
Despite vast criticism, Tsitsipas continued in the same vein against Adrian Mannarino, taking a seven minute bathroom break after conceding the third set.
After being booed and jeered by sections of the Arthur Ashe crowd, Tsitsipas denied any wrongdoing in his post-match press conference.
"I said we (Murray and I) should both discuss it, the two of us, because I followed the rules. I didn't break any rules. I think there is a rule for that which doesn't specify the time you have to spend in the bathroom," said Tsitsipas.
"It is important. First of all, you carry less weight on you with all the sweat. You feel rejuvenated, you feel fresh, and you don't have all the sweat bothering you and coming in your face, on your fingers, all over your body. It makes you feel better.
"For me, it is important to take that break. For someone else probably not. And everyone has his own time. I try to be as quick as I can. Sometimes i just need a bit more time. That's all."
The 23-year-old also reflected on Murray's bathroom break during the 2012 US Open final against Novak Djokovic, asking the journalist to find out how long the Brit was off court.
"I have a question for you. I don't want other people's business. But I remember watching it when I was younger. Can you please check when Andy Murray faced Novak Djokovic at the final here, before the fifth set, that break, can you please look it up and let me know next time?"
The journalist quickly responded that Murray took less than three minutes, with Tsitsipas querying why his breaks of three minutes more make such a difference.
"Less than three minutes, okay. So three minutes more makes a difference?" questioned the Greek.