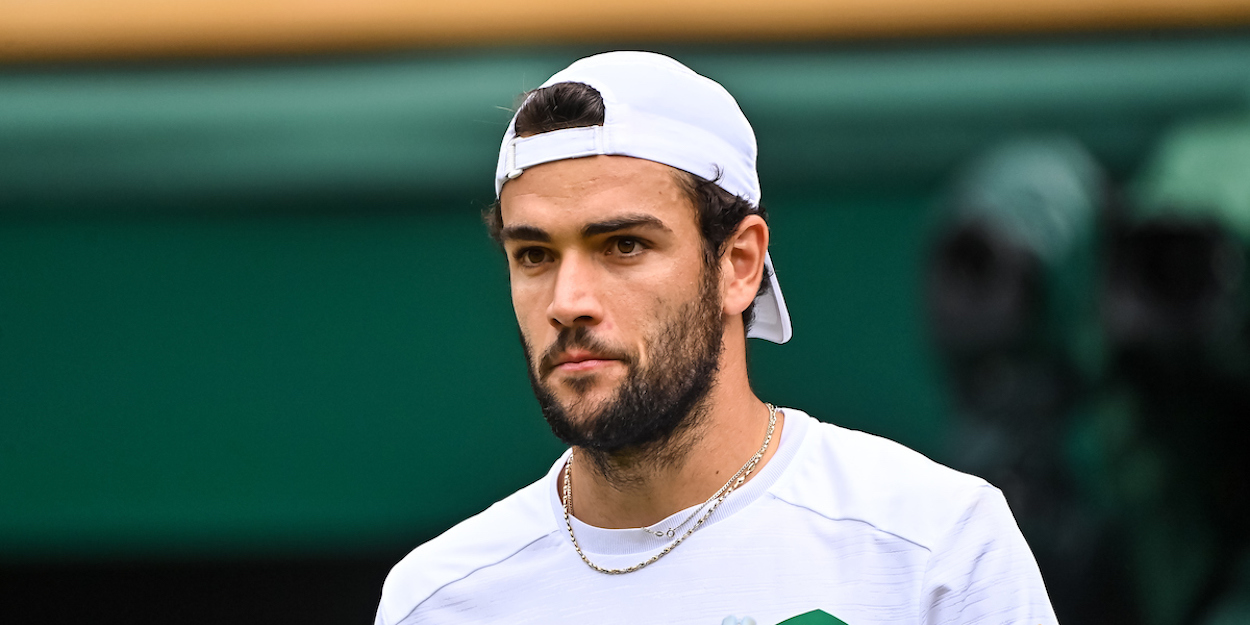 'The job is not done yet,' Matteo Berrettini hungry for Wimbledon title
Italian star Matteo Berrettini is determined not to get ahead of himself as he eyes his first Grand Slam title at Wimbledon on Sunday.
The Italian powerhouse has carried the form which saw him lift the Queens title into Wimbledon and now faces the biggest match of his career against Novak Djokovic in the final.
After lifting the title at Queens, Berrettini was told he was the first debutant at The Queen's Club to lift the trophy since Boris Becker in 1985, who went on to win Wimbledon.
"Maybe he [Becker] stepped into Wimbledon and thought about making the final," said Berrettini on Friday.
"I didn't think like that. I knew I could do it, but I didn't think I [was] going to do it, because that is how I am. I took every step really careful and slowly. I guess it was the right thing to do."
Despite an impressive run at the All England Club, the big-serving Italian is not willing to settle for a Wimbledon final appearance and voiced his hunger to lift the title.
"Obviously the job is not done yet," said Berrettini. "I want to get the trophy now that I'm here. But it's just [a] really unbelievable feeling."
"I'm just so happy for everything. My year started in a good way, [by helping Italy reach] the ATP Cup final. Then I got injured again. I kind of saw those ghosts again of my body kind of struggling.
"Again, I came back stronger. I think I fully deserve to be here. I want to enjoy [it] like I did today. It's going to be a great atmosphere. My first final in Wimbledon, It's just crazy to think about it."