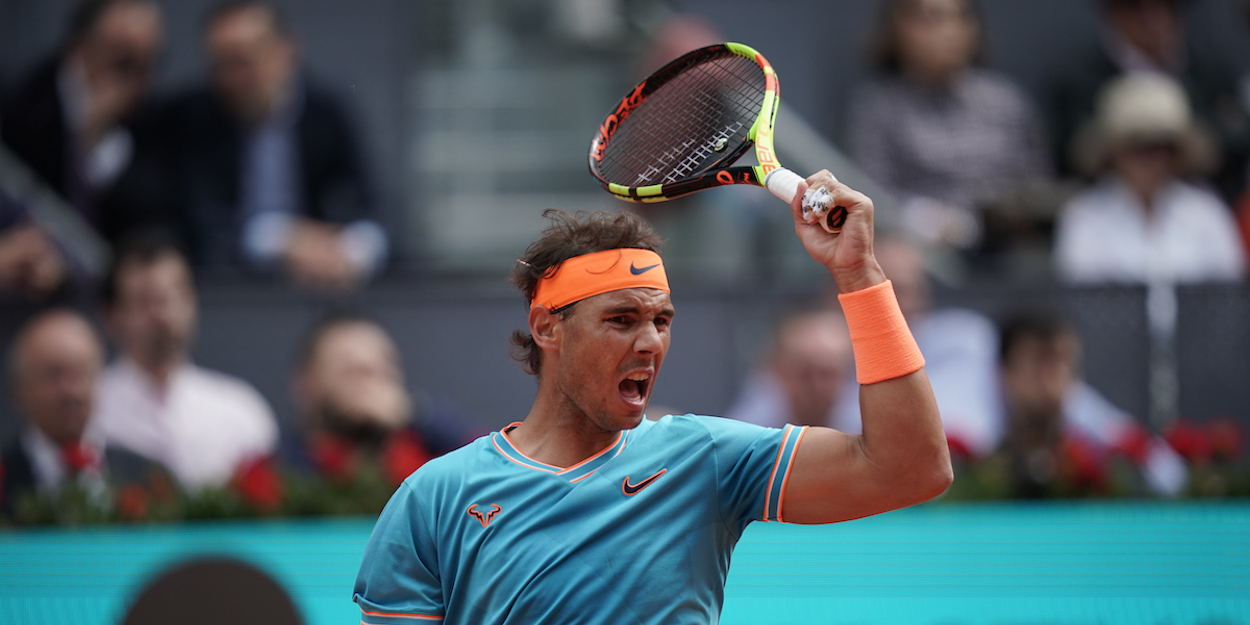 'The conditions make it difficult for Rafa' Nadal's Madrid challenges revealed by expert
He's the undisputed 'King of Clay' but Madrid is the one tournament where Rafa Nadal has enjoyed relatively less success than other clay court events and now Tennishead's own statistical analyst has uncovered the fascinating truth
"The Mutua Madrid Open is the least successful of the big clay court events for Rafael Nadal. Since the switch from hard court to clay court was made in 2009, he has won the event only 4 times. Nadal has himself admitted that it is his least successful of the big clay events and that he struggles in Madrid. These struggles are apparent when one looks at his return statistics.
"On serve he does quite well in Madrid. Behind his first serve he wins 72% of points, 2% more than what he averages on clay. At the Madrid Open he wins 57% of second serve points, the same as what he averages on clay. But on return he is not as good in Madrid. Here he wins 36% of first serve return points, which is 4% less than his clay average. On the second serve return he wins 57% of points in Madrid, which is 1% worse. What are possible reasons for Nadal's struggles on return?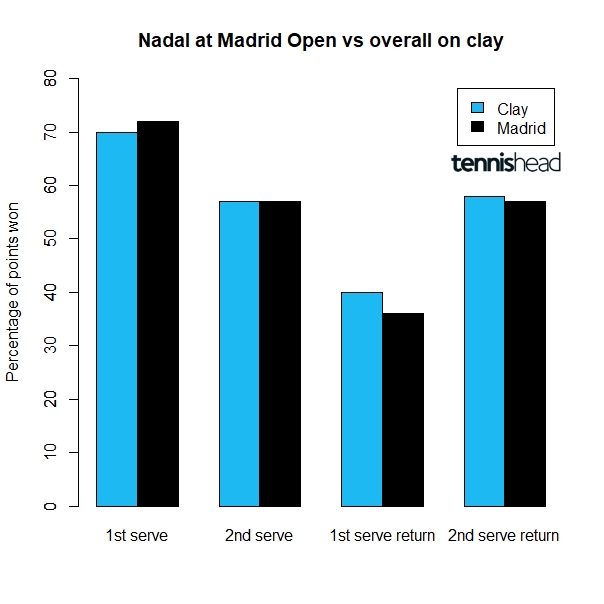 "Madrid is around 667 m above sea level, while the other big clay court events are pretty much all at sea level. This means the ball travels faster through the air in Madrid and is also a bit livelier off the court. This makes big servers and big hitters more effective, as they are able to hit through the court more than on clay courts at sea level. What this means for Nadal is that he will have less of a chance to get himself into points on return. The conditions also make it more difficult for him to run around his forehand.
"While Nadal's record at the Madrid Open is nothing to be sniffed at, he clearly does perform worse in Madrid than at the other big clay events. He seems to struggle a bit on return, which can be exploited by players with big serves and aggressive groundstrokes."
Luka Elliott has a B Com in Economics & Statistics from the University of Cape Town where his thesis was titled "Engineering Features for Tennis Match Outcome Prediction in a Statistical Learning Framework". He now writes for Tennishead focussing on how statistics effect the outcome of ATP matches