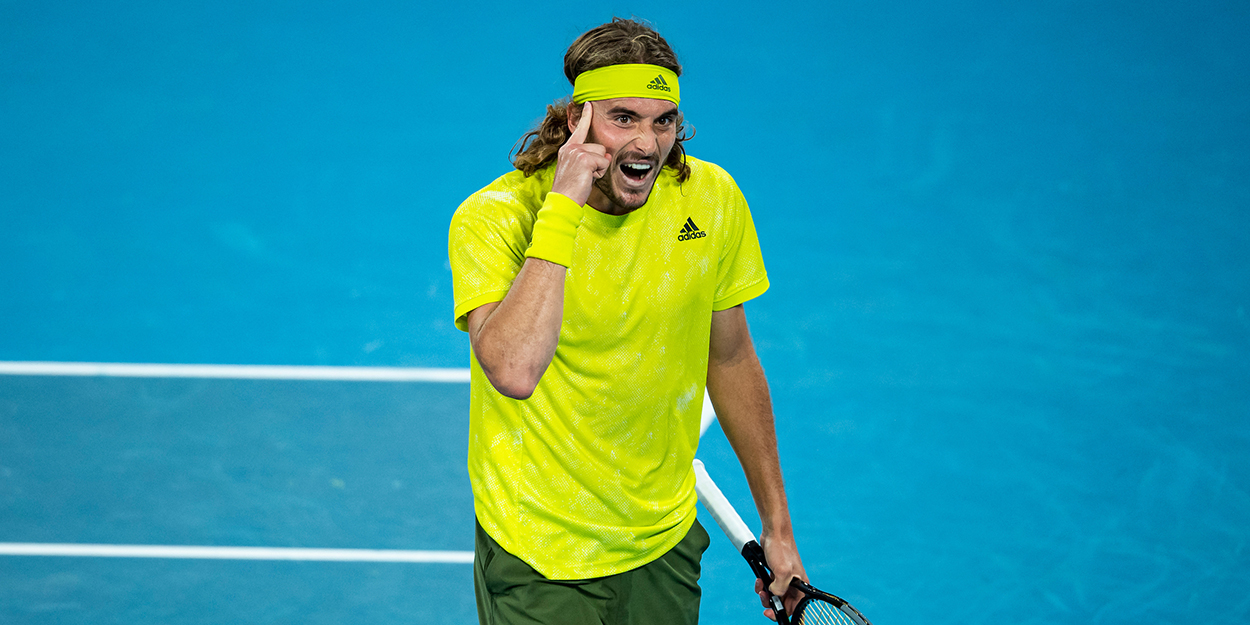 'That's where most of my attention is' – Tsitsipas on ambitious 2021 ranking points target
Stefanos Tsitsipas revealed he has set himself a goal of "achieving 7,000 or 8,000 points this year" after extending his 2021 rankings lead with victory in Lyon.
The world No. 5 leads the 2021 ATP Race To Turin – which decides the eight qualifiers for the year-end ATP Finals. Tsitsipas has 3,360 points, while second-placed Novak Djokovic has a total of 2,920.
The Greek won his second title of the year at the ATP 250 event in Lyon yesterday – extending his tour-leading tally of match wins to 33.
"It's a great result. I love it here. It was a good week for me, played good tennis, played at the top of my game in some of the matches," the 22-year-old said in his post-final press conference.
"For sure I can move to the French Open with a little bit more confidence and get to play more matches.
"(On leading the Race To Turin) That's what I'm fighting for; that's where most of my attention is right now. It's a priority and I'm trying to gain as many points in the Race To Turin this year.
"It's going well so far. I've been playing good tennis. I've been consistent and that has helped me be where I am right now.
"I have a goal of achieving 7,000 or 8,000 points this year. I think it's a good goal and with this consistency, I see no reason not to get there."