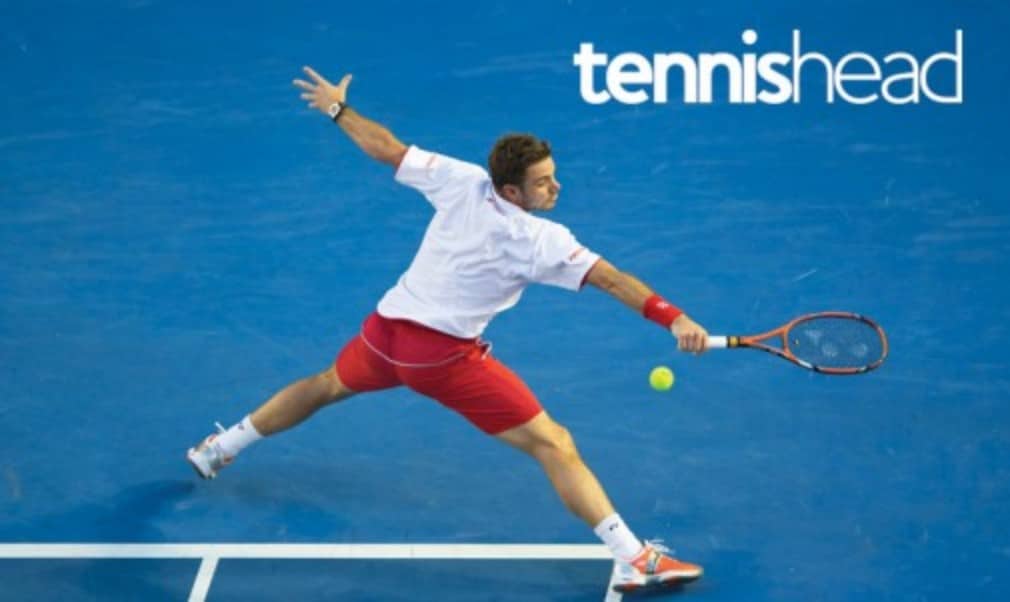 tennishead magazine: April issue out now!
Originally published on 27/02/14
In the latest issue, Stanislas Wawrinka makes his debut as our cover star following his maiden Grand Slam triumph at the Australian Open.
Award-winning writer Paul Newman charts the 28-year-old's path to glory, while Courtney Walsh, chief tennis writer of The Australian, expects even bigger things to come for Li Na, trailblazer for Asian tennis.
We predict big things from Roger Federer in 2014, and Damir Dzumhur is our Locker Room guest as he relives his historic run in Melbourne.
In a packed Academy section Serena Williams' coach Patrick Mouratoglou reveals why statistics are a coach's best friend, while Mats Merkel explains how players learn to cope with extreme weather.
Learn how eating the right food at the right time can help you get more from your body on court, plus top coach Dave Sammel analyses two professionals' strokes – Wawrinka's single-handed backhand and Victoria Azarenka's serve.
If gear's your thing, we've got all hottest kit for the new season and chat to Dmitry Tursunov about his hefty Wilson racket.
As the evenings get lighter, we test drive the top rackets on the market, kicking off our series of racket reviews with the best frames aimed at advanced players. Our gear editor Michael Beattie also assesses whether it's worth investing in a stringing machine, getting insights from players, coaches and stringers.
If that's not all, we have exclusive interviews with two of the hottest young prospects in the game, Elina Svitolina and Garbine Muruguruza, and as usual we offer a full rundown of all the latest results, rankings and statistics from the WTA and ATP Tour.