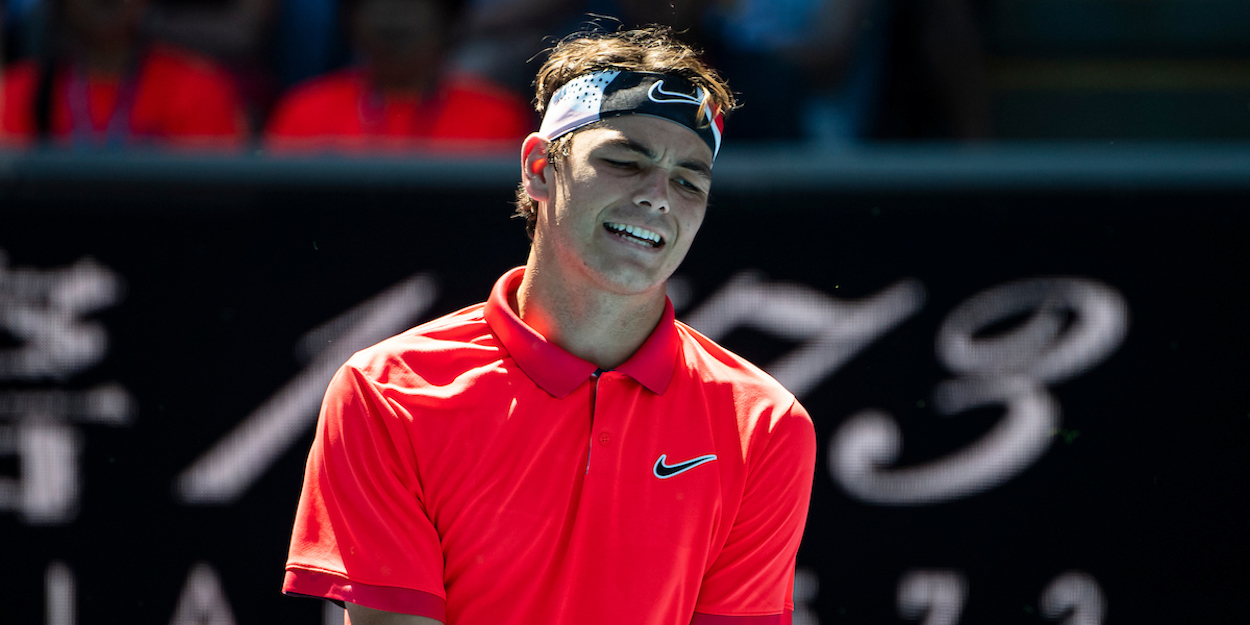 Taylor Fritz reveals death threats following Toronto defeat
Taylor Fritz has addressed the online death threats he received from gamblers following his defeat to James Duckworth in Toronto. 
The American star stopped mid-game at four apiece after grabbing his chest in the opening set, before doctors checked his blood pressure.
Despite admitting post-match that withdrawing would have been the 'smart thing', Fritz continued, eventually losing 7-6(2) 6-3 to the Australian.
The 23-year-old took to Twitter to explain what happened mid-way into the first set.
"Hey guys…I'm okay. Probably one of the weirdest things I've ever experienced," said Fritz.
"My heart was going absolutely crazy for no reason, I only continued cause it was so odd I thought it maybe would go away and I really hate quitting, even if it was probably the smart thing to do."
Following his statement, The American also opened up on several death threats and abusive messages he received from gamblers after his straight-sets defeat.
Fritz said: "And to all the gamblers giving me the typical death threats for not pulling out, I'm really not concerned about your degenerate gambling addictions while I'm playing a match."
And to all the gamblers giving me the typical death threats for not pulling out, I'm really not concerned about your degenerate gambling addictions while I'm playing a match 👌🏻 pic.twitter.com/3UrTOlYyCL

— Taylor Fritz (@Taylor_Fritz97) August 9, 2021