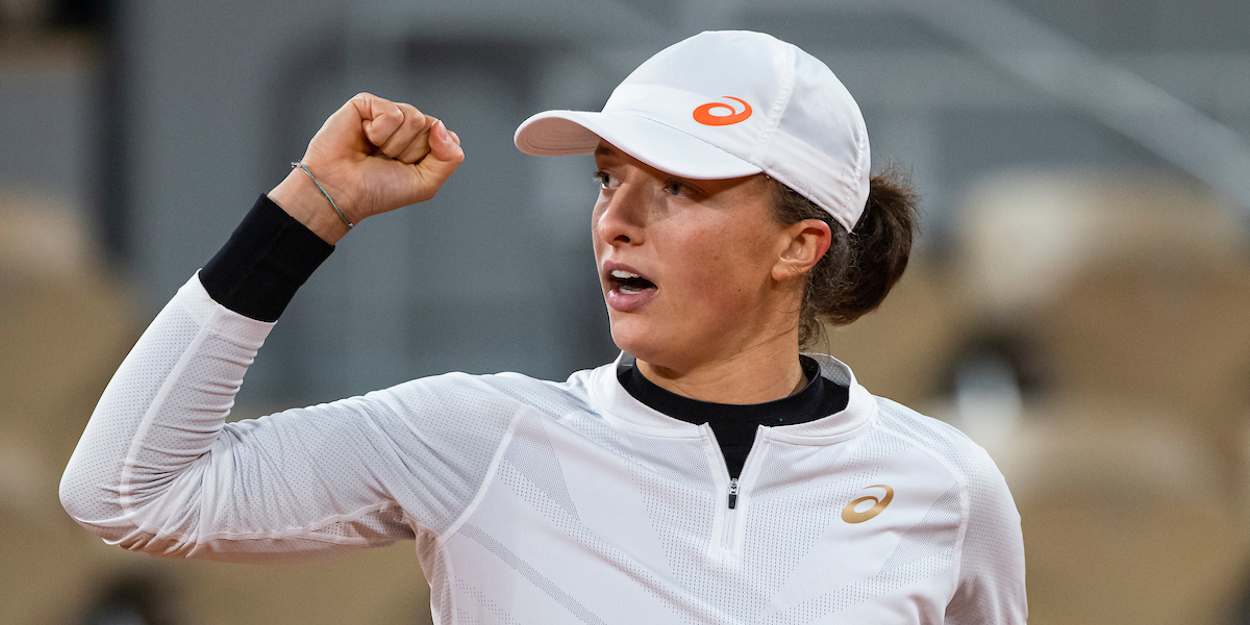 'The plan was to peak here' – Iga Swiatek after French Open win over 'best friend' Juvan
Iga Swiatek said it is "never easy to play your best friend" after defeating Kaja Juvan in the first match of her French Open title defence.
The eighth-seeded Pole won 6-0, 7-5 against the world No. 101 on her 20th birthday in the opening round of the tournament.
The world No. 9 won Roland Garros in 2020 without dropping a set.
"It's never easy to play against your best friend. I have some experience because I've played with Kaja a few times, and I've played with my other friends on junior level," Swiatek told the press post-match.
"So, you just try to block these friendships for two hours and just focus on the game and I think I'm doing that pretty well. It's nice to have that skill.
"I feel like my game is better and better. My coaches were planning to have the peak of my shape right now, so hopefully it's going to be here.
"Even though I have big confidence and I'm feeling really good, you still have to remember that every match has a different story and many things can happen on court.
"You have to be careful all the time and not let yourself think that you're better or something because you're not, everybody is equal on court.
"It doesn't really matter what's your ranking or whether you won the last tournament because it's tennis and it's pretty unpredictable."