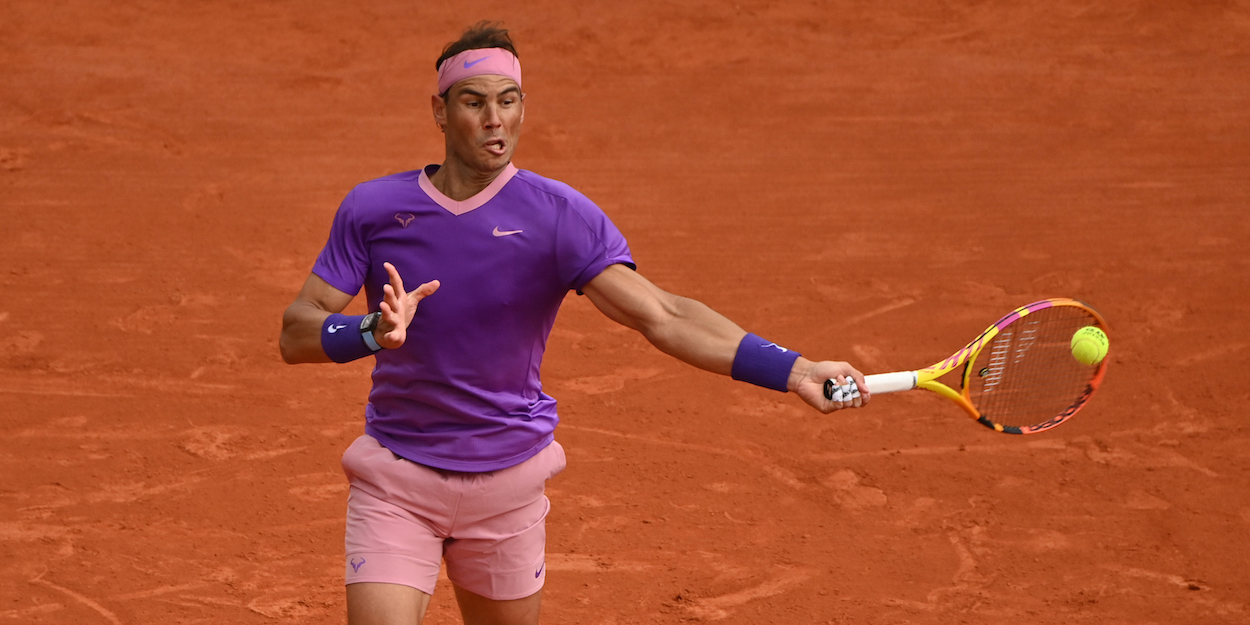 Surprising statistics that show why Rafa Nadal is so successful at Barcelona Open
He's best known for his exploits at the French Open but now Tennishead's resident 'stato' has revealed that Rafa Nadal performs best at the Barcelona tournament ahead of any other clay event
"Rafael Nadal's record in Barcelona speaks for itself. He has won 11 titles at the Barcelona Open and boasts a 94% win rate. In fact, he performs even better in Barcelona than he does at other clay events. He is able raise his level ever so slightly, with the second serve being the most improved facet of his game.
"At the Barcelona Open Nadal wins 71% of service points, which is 1% higher than his career average on clay. Even more impressive is how good his second serve is. In Barcelona he has been able to win 60% of second serve points, 3% more than what he achieves on average on clay. To put this number into context, over his career he has won 58% of second service points on hard courts and 59% on grass. Of the 3 surfaces, one would say it is probably most difficult to win service points on clay. Yet Nadal is able to be extremely effective behind his second serve in Barcelona.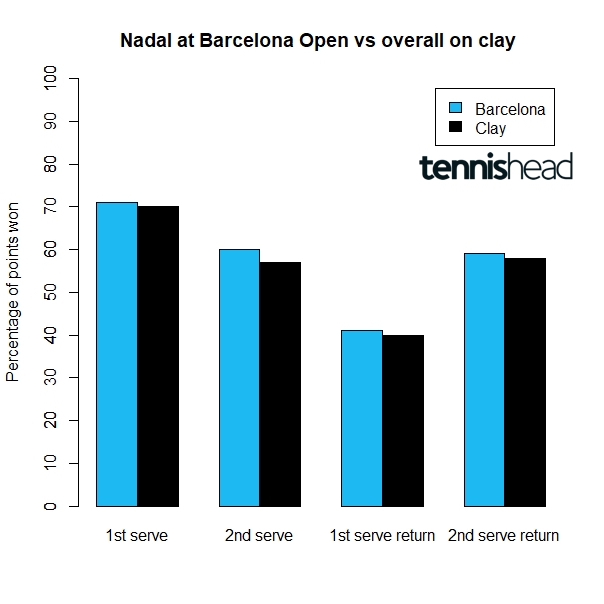 "He is also slightly better on return. He wins 41% of first serve return points in Barcelona, compared to the 40% he averages on clay. On the second serve return he wins 59% of points, again 1% higher. Given how high Nadal's standard on clay is, even a 1% improvement is noteworthy.
"Nadal will want to bounce back from a disappointing showing at the Monte Carlo Masters. The Barcelona Open gives him that chance. If he can again be as effective on his second serve as he has in the past, he will be difficult to stop."
Luka Elliott has a B Com in Economics & Statistics from the University of Cape Town where his thesis was titled "Engineering Features for Tennis Match Outcome Prediction in a Statistical Learning Framework". He now writes for Tennishead focussing on how statistics effect the outcome of ATP matches
(Photo credit Ray Giubilo)