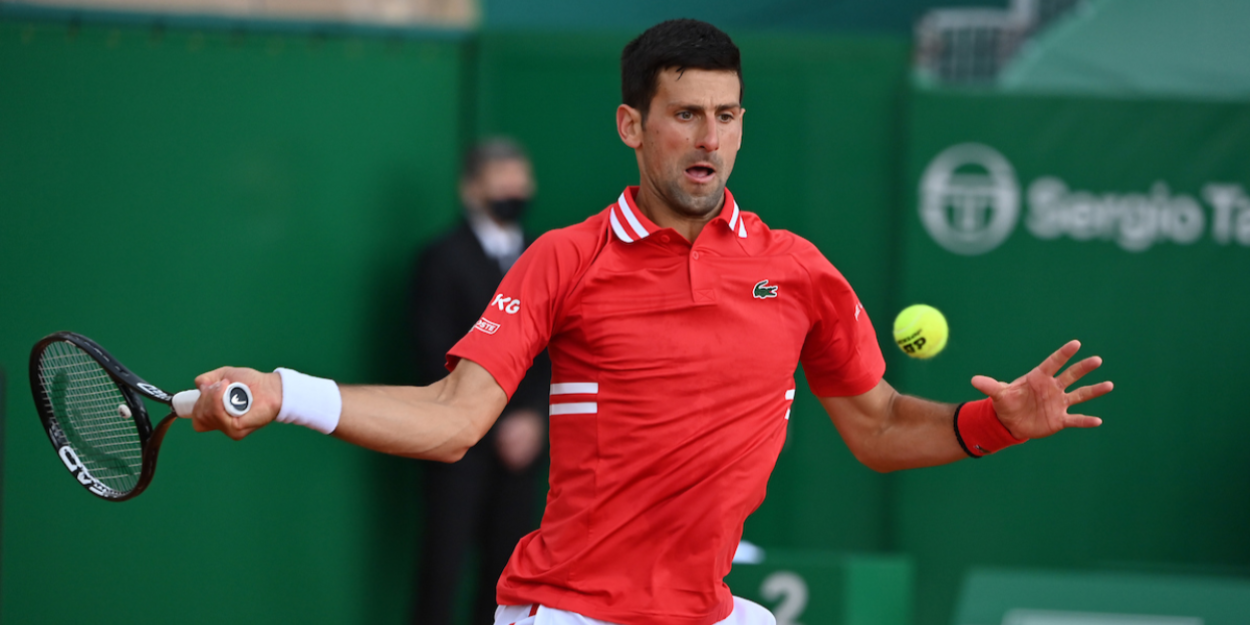 Stunning Djokovic loss put down to one factor identified by analyst
Novak Djokovic has suffered one of the most shocking defeats of his career to Aslan Karatsev and now Tennishead's resident analyst has revealed the key reason behind this surprise defeat
"Aslan Karatsev upset Novak Djokovic in the 2021 Belgrade Open for the biggest win of his career. He managed to overcome the Serb in a titanic 3-set battle that lasted 3 hours and 25 minutes, the longest non-Grand Slam match so far this year. Throughout the match both players were very evenly matched. Karatsev eventually prevailed because he played the important points better.
"Both players were equally matched on serve. Behind his first serve Karatsev won 64% of points, which is 3% more than Djokovic won. But Djokovic was better behind his second delivery. He won 48% of second serve points, compared to Karatsev's 44%. But on break points is where Karatsev set himself apart.
"Djokovic faced 16 break points and saved 63% of these. On Karatsev's serve Djokovic had a staggering 28 break point chances. That is the most he has ever had in an ATP Tour level match. Yet Karatsev was able to save an astonishing 23 of these 28 break points he faced. How did he do it?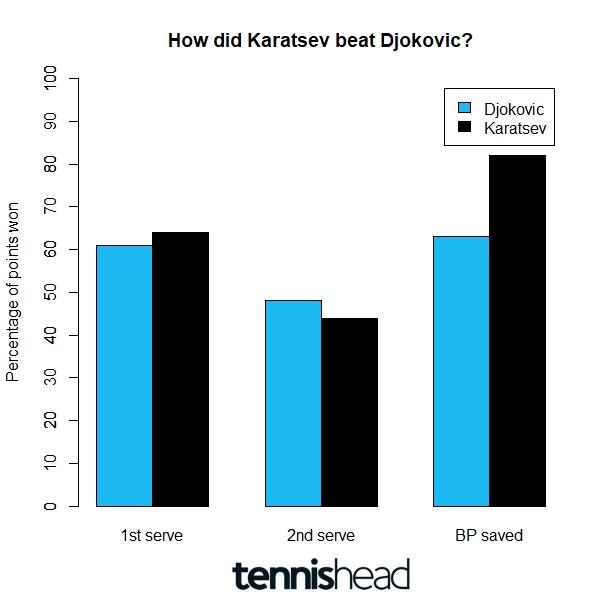 "Karatsev himself admitted that he was not thinking on these break points. He seemed to have clarity of thought and played aggressive tennis. So it was his powerful ground strokes that more often than not won the points, rather than Djokovic messing up.
"Karatsev avenged his Australian Open semi-final defeat with an extremely impressive display of clay court tennis. Defeating the world's best player, while saving so many break points, should give him even more confidence than he probably already has. Clearly his Australian Open run was not a flash in the pan."
Luka Elliott has a B Com in Economics & Statistics from the University of Cape Town where his thesis was titled "Engineering Features for Tennis Match Outcome Prediction in a Statistical Learning Framework". He now writes for Tennishead focussing on how statistics effect the outcome of ATP matches