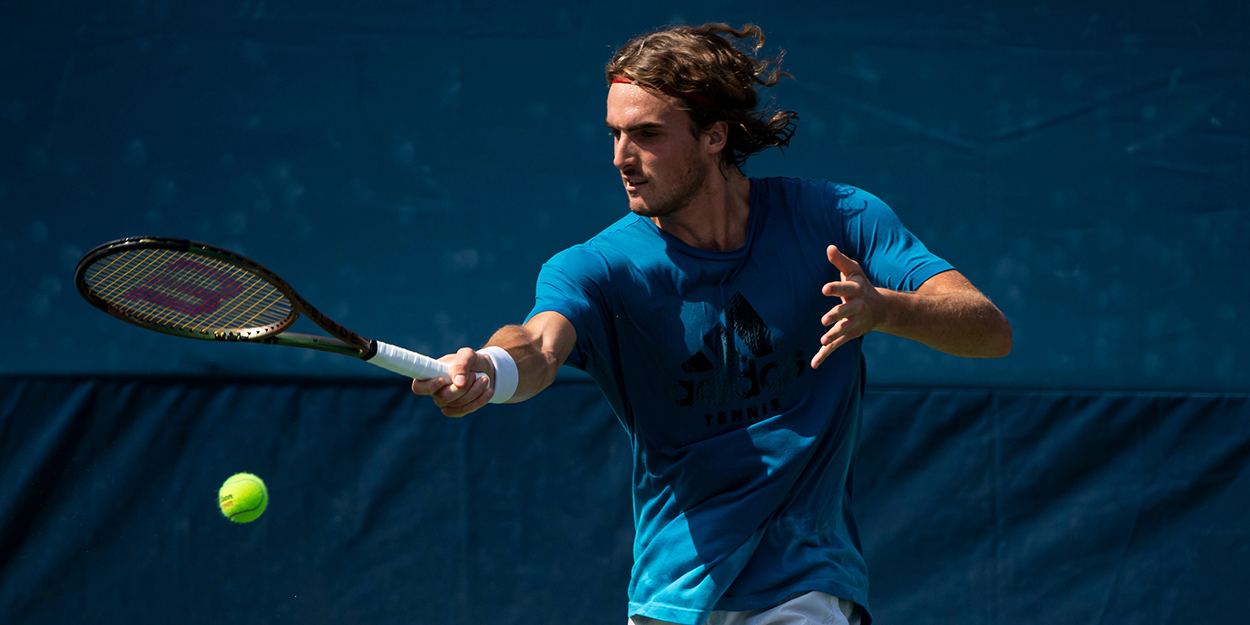 Stefanos Tsitsipas to miss Davis Cup tie due to foot injury that 'was present throughout the US tour', says father
Stefanos Tsitsipas will miss Greece's Davis Cup tie against Lithuania due to a foot injury. The 23-year-old's father revealed the injury had been troubling his son throughout the US tour.
"This injury was present throughout the US tour, at the US Open, in Toronto, in Cincinnati and at the Olympics," Apostolos Tsitsipas said. "Specialized measures were taken to deal with this problem, but it was considered necessary to rest (after the US Open) for two weeks. Stefanos came here with the belief that he will play, of course."

Tsitsipas tried hard to recover in time to take to the court, however his father insisted he is improving and was able to hit in the last few days.
"Stefanos has been recovering all this time," Apostolos said. "Today he hit the field for half an hour, he tried things. He knows his body very well and I think he will make the decision, to say that he is ready to do what he needs to do the next two days."
Tsitsipas was heavily criticised at US Open for taking lengthy toilet breaks in matches against Andy Murray and Carlos Alcaraz. With just two months left of the 2021 season, Tsitsipas will be hoping for a strong finish.