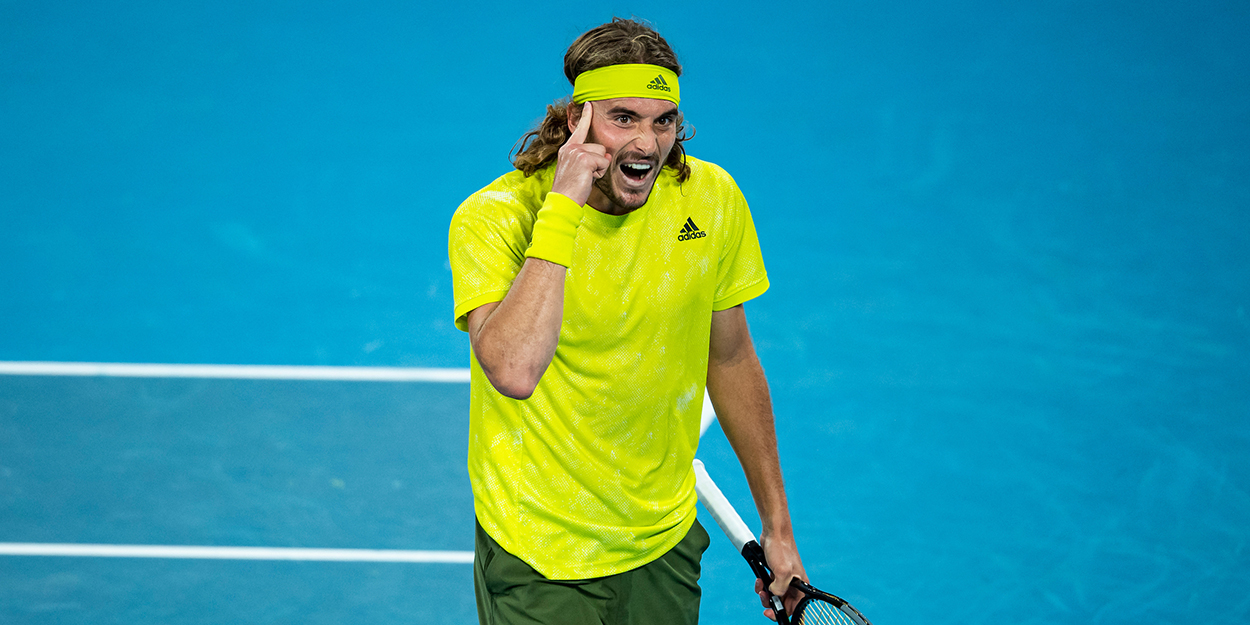 Stefanos Tsitsipas disagrees with Novak Djokovic over 'slow' Rod Laver Arena court
Stefanos Tsitsipas has refuted claims by Novak Djokovic over the court speeds at the Australian Open, saying he is finding them slow.
Djokovic said the court of Rod Laver Arena was 'playing like ice' after his second round win, adding it was the fastest court he had ever experienced in 15 years at the tournament.
However, Tsistipas has a very different take on that.
"I find Rod Laver may be one of the slowest courts out there, I think, yeah," Stefanos Tsitsipas said after his win over Thanasi Kokkinakis. "Other courts feel quicker to me.
"I think the speed of the court, it's in most Grand Slams like this, not all courts are the same speed.
"It is how it is. I don't really have to pay too much attention and detail on this."
Pablo Carreno Busta, though, agreed with Djokovic and told the press that tournament organisers had "gone too far" in making the courts so fast.
"I like the conditions of the US Open more because the ball bounces more," Carreno Busta added before he was forced to retire hurt in the third round.
"This year they have spent a bit here but we will fight against what we have."