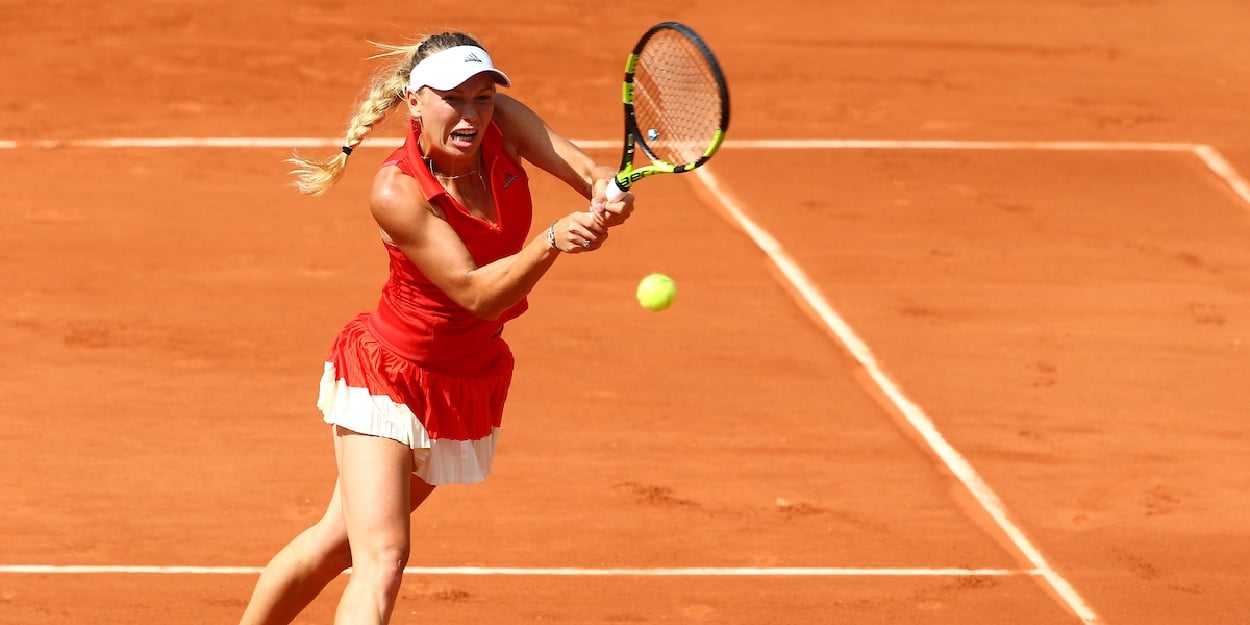 Sporting prowess
Caroline Wozniacki definitely gave the most humble answer:
"I think I would have been competitive in any sport I chose, because I think my work ethic and the way I approach things I think I would have been pretty good at any sport, if I'm honest. I chose tennis over swimming and over football growing up so probably one of those. But I might have gotten bored of swimming and I'm not a morning person. You know, having to wake up at 6:00 am or be in the pool at 6:00 am wasn't really my thing."
Eugenie Bouchard's choice of sport was dictated by the weather:
"I couldn't play [ice] hockey – I don't like the cold. That's why I play tennis – a summer sport. I played basketball as a child and it's my favourite sport outside of tennis. I think I'd be OK if I continued practising. Right now I'm terrible but I used to be good."
For some, tennis was the only option – just ask Agnieska Radwanska:
"If I look like exactly like I am now I don't have many choices. For sure not volleyball or basketball. So I'm not sure. Maybe gymnastics. But I think I like the sport when you can play a bit longer than, you know, when you're not 20 and you're old."
She didn't rule out the idea of swapping the tennis racket for the golf clubs, though:
"Sure. I think they make so much money. Yeah, definitely."
While others like Kristina Mladenovic would have kept it in the family.
"My mum used to be a professional volleyball player and I used to play until I was 12. I was very good at it, but kind of too early at a very young age. It's more like you turn professional teenager and it was quite boring for me because at 12 years old I was already 1 metre 75 taller than everyone else. It was quite boring for me so I switched to tennis."
Volleyball turned out to be a popular choice. 
Petra Kvitova: "When I was a kid I played volleyball. So I think I stick with that, then. I'm a good height for it, though I'm not really a fan of jumping."
Elena Vesnina: "In school I was playing volleyball. I like that sport a lot. My mum was track and field. She was a sprinter but I found it so difficult because I was so small. I think that's the most difficult sport from all other sports. So yeah, track and field and volleyball."
And what of Britain's finest?
Johanna Konta: "Oh, it's something I've never thought of, maybe running. I could have done athletics. I did a little bit of athletics when I was younger, but in terms of a team sports or contact sports I would have needed to have grown up with it, because I get very scared and frightened. I'm not very physically confrontational."
And Karolina Pliskova just wants to stick to what she does best.
"I have no idea. I've never tried anything else and I'm not about to try anything. I don't think I'm that bad at tennis, so I'll just stick to that."