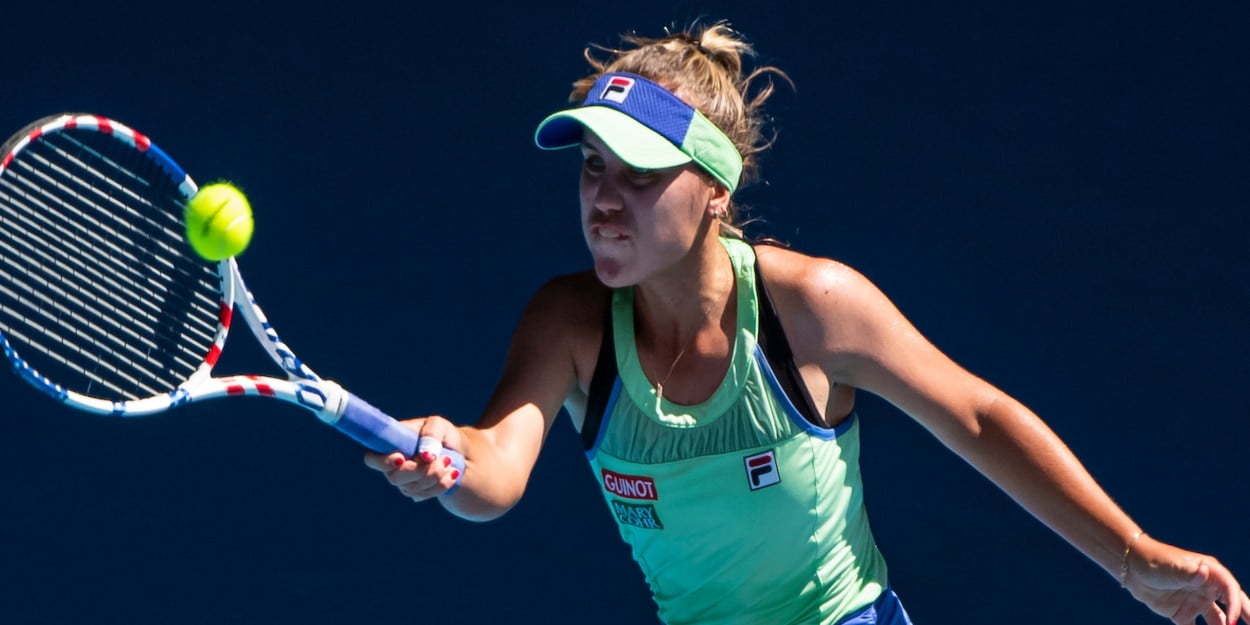 Sofia Kenin exits Australian Open, admitting: 'I couldn't handle the pressure'
Sofia Kenin gave an honest assessment of her shock Australian Open exit on Thursday, admitting she 'couldn't handle the pressure.'
The Australian Open this year was Kenin's first ever Grand Slam title defence, and it came to a grinding halt as she fell 6-3, 6-2 defeat to world number 65 Kaia Kanepi.
Afterwards, Kenin said that the pressure to deliver as a defending champion had got to her and it's something she hopes to learn from.
"I obviously felt like I couldn't find my rhythm," Sofia Kenin explained. I was obviously way too nervous.
"I guess it's like the outside pressure. But I felt really nervous.
"I haven't felt my game for I don't know how long, but I haven't really felt my game so well, even in my first round.
"I feel like everyone was always asking me, 'Would you want to? Do you see yourself getting there and winning again?' Obviously I said yes.
"I know I couldn't really handle the pressure. I'm not obviously used to this, so right now I just got to figure out how to play at that level that I played at."