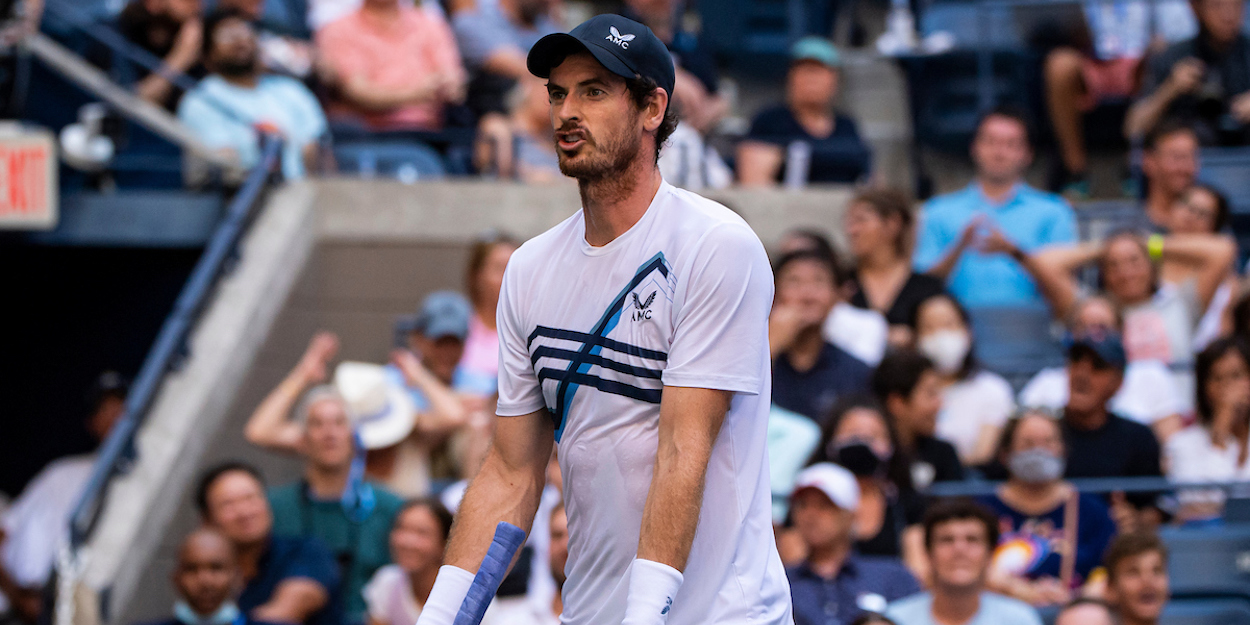 US Open Social Slice: Andy Murray continues dispute; Storm beats US Open roof
On today's Social Slice, Andy Murray continues his dispute regarding the antics of Stefanos Tsitsipas and play on Wednesday night was hugely affected by a storm.  
Murray, who hit out at his first-round opponent Tsitsipas for the length of his bathroom breaks, took to Twitter this morning after the Greek continued in the same vein against Adrian Mannarino.
The Brit tweeted 'Did anything interesting happen overnight?', referring to the Greek's continued gamesmanship in his second-round.
Did anything interesting happen overnight @usopen ?🧐

— Andy Murray (@andy_murray) September 2, 2021
After taking the third set to reduce the deficit to two sets to one, Mannarino was left to wait seven minutes whilst Tsitsipas went to the bathroom.
The Frenchman, who didn't want his momentum to be halted, asked for balls so he could practice serves whilst he waited.
Unfortunately for Mannarino, he lost the final set 6-0.
Mannarino asking for balls so he can practice serves while Tsitsipas does whatever he does off court. #USOpen

— Ben Rothenberg (@BenRothenberg) September 2, 2021
Bizarre scenes engulfed the US Open on Wednesday night as rain halted play on Court Louis Armstrong – which has a roof.
During the match between Diego Schwartzman and Kevin Anderson, play had to be suspended multiple times as the wind blew rain into the building horizontally.
That led to odd scenes where fans were reaching for umbrellas despite a roof overhead as the rain swept into the building.
The #USOpen roof is closed. pic.twitter.com/5D3ruSmnwo

— Jason Bordoff (@JasonBordoff) September 2, 2021
Final update pic.twitter.com/INA8C7eIit

— Darren Cahill (@darren_cahill) September 2, 2021
The all-American blockbuster between Coco Gauff and Sloane Stephens was heavily dominated by the latter, who came through in straight sets 6-4 6-2.
Despite contrasting emotions at both sides of the net, there was nothing but respect and admiration between the former US Open winner and the 17-year-old.
Nothing but love between @SloaneStephens and @CocoGauff after their battle at the #USOpen ❤️ pic.twitter.com/7fcQns7MfR

— espnW (@espnW) September 2, 2021
On the topic of Stephens, former world number seven Mardy Fish believes the 28-year-old doesn't get enough respect, particularly after lifting the title four years ago.
Could she go all the way this year?
Sloane Stephens doesn't get enough respect in my eyes. She won the dang US Open! She's a star! Fun match tonight for the ladies! #USOpen

— Mardy Fish (@MardyFish) September 1, 2021