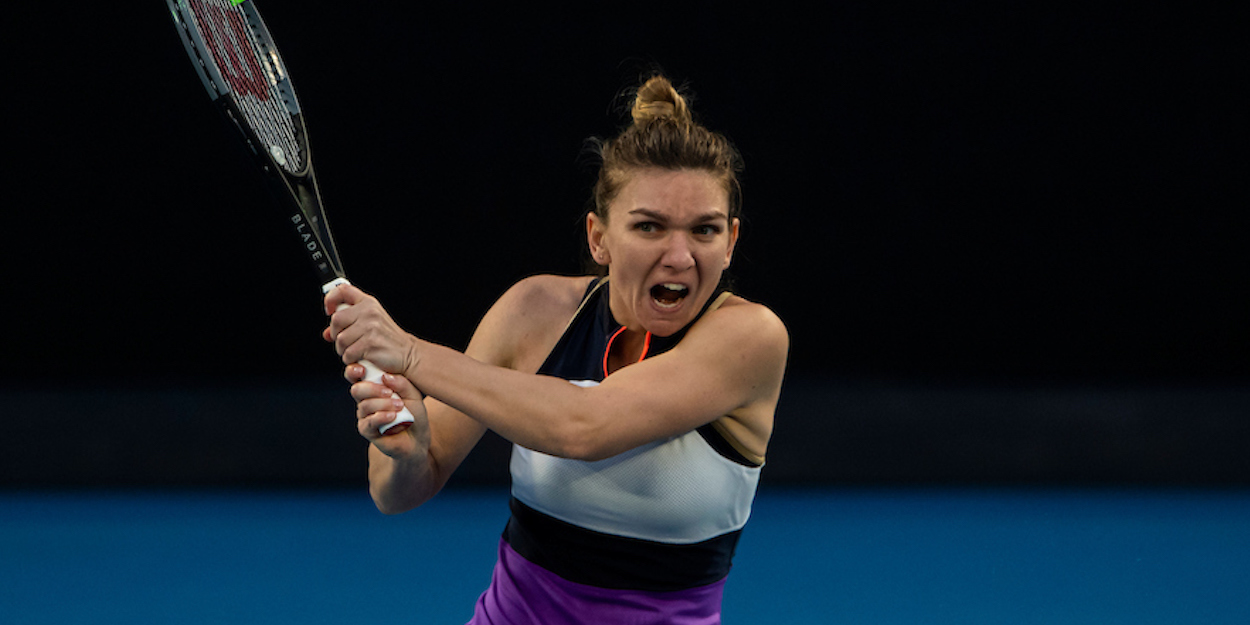 Simona Halep digs deep to win despite feeling 'sick' with nerves
Simona Halep battled past Montreal champion Camila Giorgi 6-4, 7-6 in a thrilling opening round encounter at US Open despite feeling the pressure in closing stages.
The Romanian was forced to withdraw from French Open, Wimbledon and Tokyo Olympics after suffering a calf tear which ruled her out for three months.
Halep produced a great return game at 4-4 in set one to break before serving out for 6-4. The second set swung one way, then another, with Giorgi saving two match points to force a tie-break. The 12th seed played a solid few points to close out the match in straight sets.
The two-time Major champion spoke about struggling with nerves when serving out the match in set two.
"At 5-4 I felt the pressure," Halep said. "Because I don't have many matches, I felt sick a little bit because I knew actually I have to finish the match because in three sets would be a little bit tougher."
"I worked a lot in the break when I couldn't move that much because of the leg. So I did practice a lot of serves," she added. "But I'm happy to see my serve improving, and I can win some easy points with it. So I have been looking for it for many years, but now finally I can feel it stronger."
Halep added that her adductor injury is still present, but she has been advised by physios to play with it.
"I practiced once a few days ago without the tape, about 30 minutes, and I felt the pain again," Halep revealed. "So probably it's mentally more, but also I have the injury there. So it's better to have it. I talked to the physios, WTA physios, and they advised me to keep it. So I will play with it."