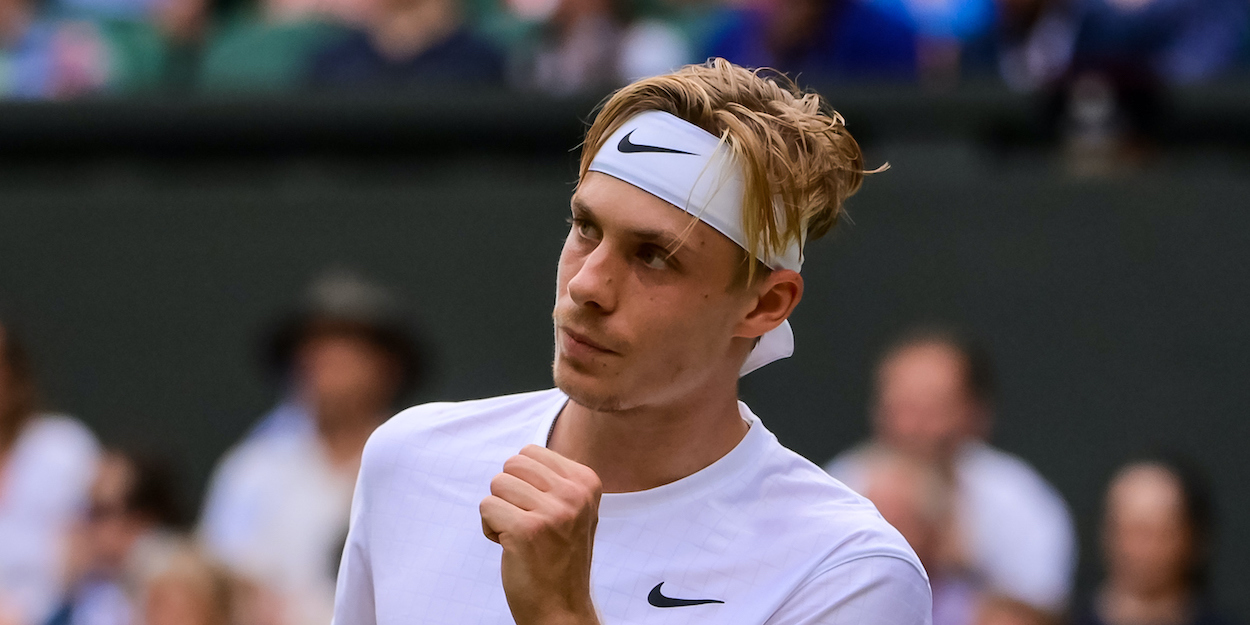 'I used experience from US Open loss', reveals Denis Shapovalov
Denis Shapovalov said he learned from his defeat at the US Open last year to reach his first Grand Slam semi-final at Wimbledon 2021.
The 10th seed defeated Karen Khachanov 6-4, 3-6, 5-7, 6-1, 6-4 in the last eight of The Championships on Wednesday.
The 22-year-old was in a similar situation in his only previous major quarter-final – against Pablo Carreno Busta at the 2020 US Open.
Like against Khachanov, Shapovalov responded to going 2-1 down in sets against Carreno Busta by taking the fourth set convincingly, but lost the fifth set 6-3.
"I think going into the fifth set today was exactly what I took. I was in a similar position against Carreno Busta at the US Open. I won the fourth set really easily," the Canadian said in his press conference.
"It kind of allowed myself to just, like, relax a little bit and think that everything's under control, that I have momentum. Then things kind of turned quickly.
"So, I knew going into the fifth set I've got to leave everything I have on the court for every single point that I play. I really felt like I was really in every single return, every single shot. That's the difference I made.
"After the fourth set, I told myself, just using that experience from the US Open, this is what I want to change and really start the set off well. I think my game just elevated. It's something to be super, super proud of myself for.
"I knew in the fourth and fifth, I have to dictate myself and be aggressive. Otherwise, he was going to win the match. It comes pretty naturally to me. I've always been an aggressive player. I've always wanted to go for shots. I knew I had to serve big as well.
"I think the fifth set is where I served the best, to be honest. My percentage for sure raised. The speed of my serves was much faster. I think it was a real tough battle out there. It took a lot out of me, but super, super proud of myself."
Shapovalov will face Novak Djokovic in the Wimbledon semi-finals on Friday.