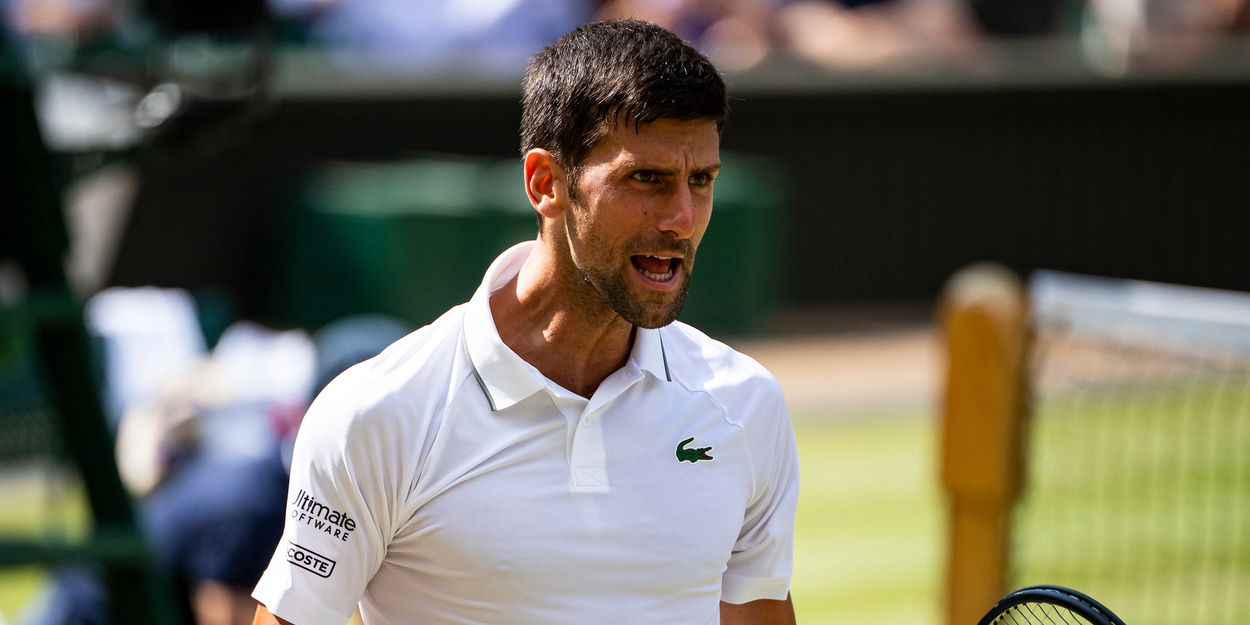 Shapovalov has "an edge" that could see him shock Djokovic in Wimbledon semi final, according to analyst
Even though Novak Djokovic is the resounding favourite to overcome young Canadian Denis Shapovalov in their Wimbledon singles semi final, Tennishead's statistical expert has uncovered a surprising stat that could sway the result in favour of the underdog
"Novak Djokovic and Denis Shapovalov face off in an exciting 2021 Wimbledon Gentlemen's Singles semi-final. Shapovalov has played very well to get to his first Grand Slam semi-final. His performances in dispatching of Murray and Bautista Agut have been especially impressive. But while Djokovic has had an easy draw thus far, his level has still been incredibly high. He has rarely looked troubled and seems destined to get his 20th Grand Slam crown. Shapovalov's chances of upsetting Djokovic at SW 19 look quite slim, but there is a glimmer of hope.
"Djokovic has been serving much better than the young Canadian. So far at SW 19 Djokovic has won 76% of serve points, which is much higher than the 67% of serve points won by Shapovalov. On return things are a lot closer. Djokovic has won an impressive 44% of return points at the 2021 Wimbledon Championships, while Shapovalov has managed a very respectable 41% of return points won. Overall, even though Shapovalov has been returning almost as well as Djokovic, his chances do not look good due to the deficit on serve. But there is an edge that the young Canadian holds, that gives him a slight chance.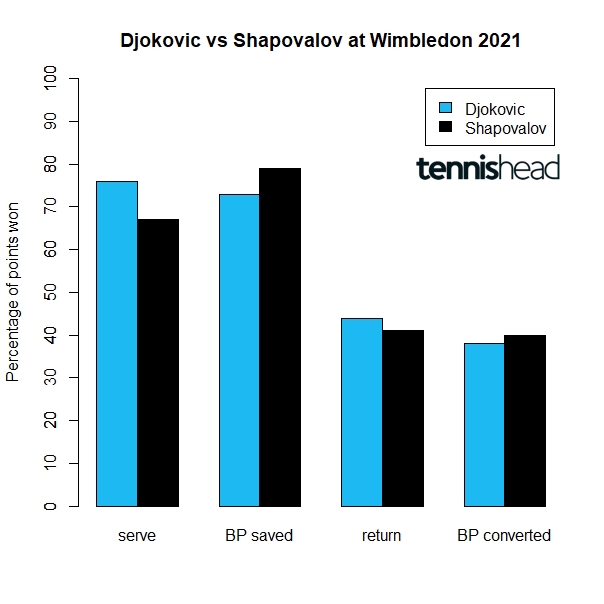 "Shapovalov has played the important better than Djokovic. He has saved 79% of break points faced, while Djokovic has saved 6% less. Surprisingly Shapovalov's conversion of break points is slightly better too. He has converted 40% of his break point chances, while Djokovic has only converted 38% of his chances. Shapovalov will need to play the important points well to give himself a chance.
"The odds are stacked heavily in Djokovic's favour and rightfully so. He has looked indomitable in progressing to this stage, producing 5 successive serving masterclasses. But as Shapovalov himself said after his semi-final win "anything is possible". If the young Canadian plays the important points as well as he has so far, that statement could hold true."
Luka Elliott has a B Com in Economics & Statistics from the University of Cape Town where his thesis was titled "Engineering Features for Tennis Match Outcome Prediction in a Statistical Learning Framework". He now writes for Tennishead focussing on how statistics effect the outcome of ATP matches