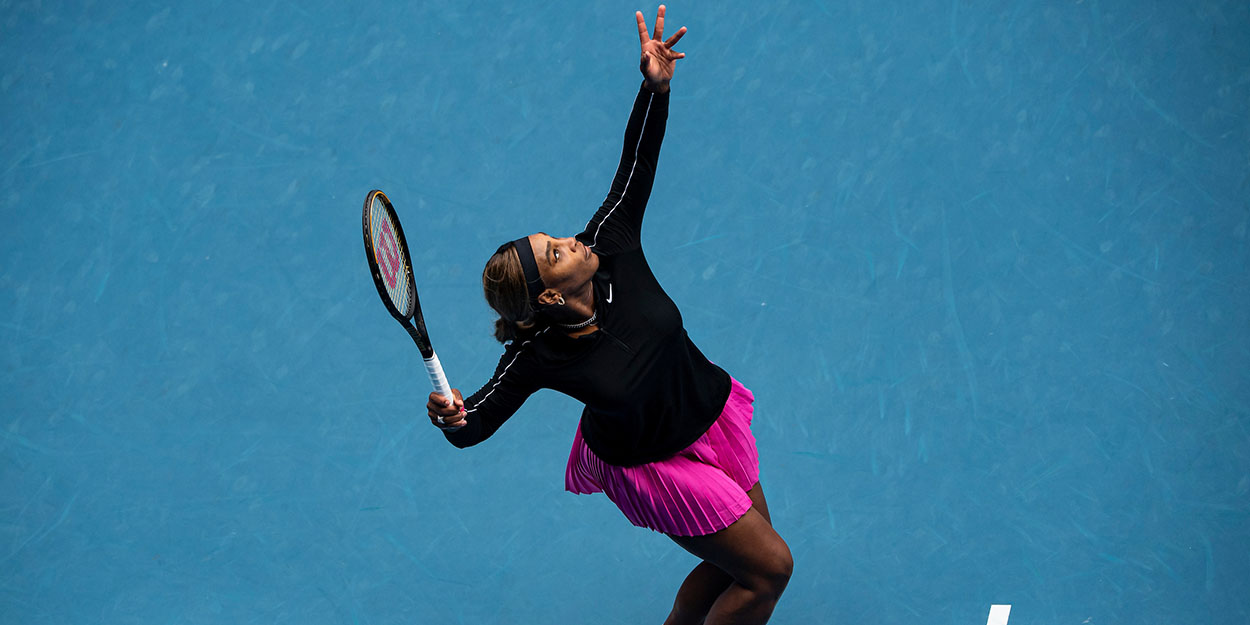 Serena Williams reveals injury concern ahead of Australian Open, admitting: 'I couldn't practice'
Serena Williams has revealed she is still nursing an Achilles injury ahead of the Australian Open.
Williams is attempting to win a 24th Grand Slam singles title in Melbourne, and would tie Margaret Court for the all-time record if she achieves it.
However, she has admitted that she would not have been able to play if the event was going ahead on its usual dates without the three-week delay to allow for coronavirus safety protocols to be completed.
"It was great for me because I needed the time, because I couldn't practise because of my Achilles," Serena Williams said.
"I don't think I would have been here if it was during the regular season. I definitely took that time to recover and to just do the best that I can, and now it's a lot better.
"Achilles are like the worst thing, honestly. Oh my goodness, I didn't realise it would be this long. So I definitely was pushing the limits, but I'm here."
Williams made a strong return to the tennis court on Monday, beating Daria Gavrilova 6-1 6-4 at the Yarra Valley Classic, and she says it proved a very useful test for the tougher challenges to come.
"It was a good match for me," she said. "It wasn't easy at all.
"It was lots of rallies and lots of movement, and she's from here, so she obviously always plays hard.
"So it was really good and it felt good to clinch that in the end."