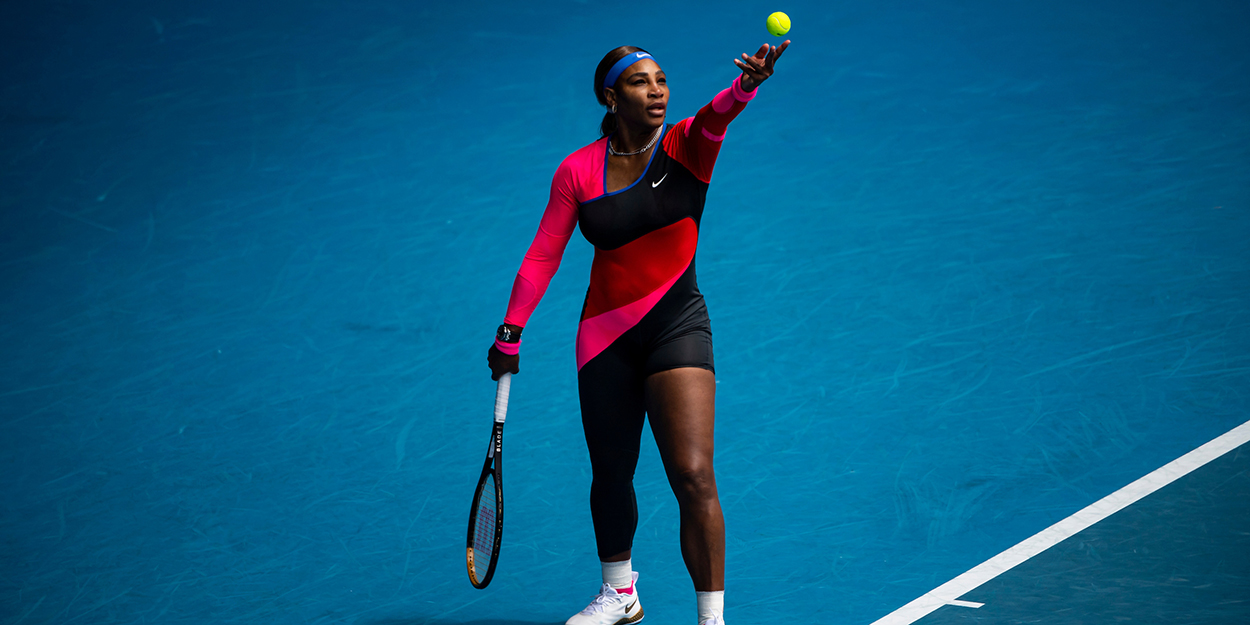 Serena Williams on Australian Open outfit – 'I have to make sure I'm wearing underwear!'
Serena Williams has revealed her striking one-legged catsuit was a 'last-minute' addition to her Australian Open wardrobe.
Williams is famed, among other things, for her unique style on a tennis court, and she certainly didn't disappoint in Melbourne, even if it wasn't the original plan.
"Yeah, actually, this outfit was last-minute, to be honest," Serena Williams said after her 6-3, 6-0 second round win over Nina Stojanovic.
"I just felt like the design that we had before wasn't as Serena-esque, and so the Nike team went back and created something very Serena-like and didn't have time to put it in retail.
"So it was definitely more of a last-minute outfit than usual.
"So, yeah. So it's light. It's actually, if you look up close, it's actually breathable and it's perforated, so it's actually super light and to a point where I need to make sure I'm wearing underwear. Nude colour, though."
On the match itself, Williams said that trusting her instincts in the second set paid dividends.
"l wasn't thinking as much in the second [set], as I was in the first. I'm here to have fun and it's great to be playing in front of a crowd."