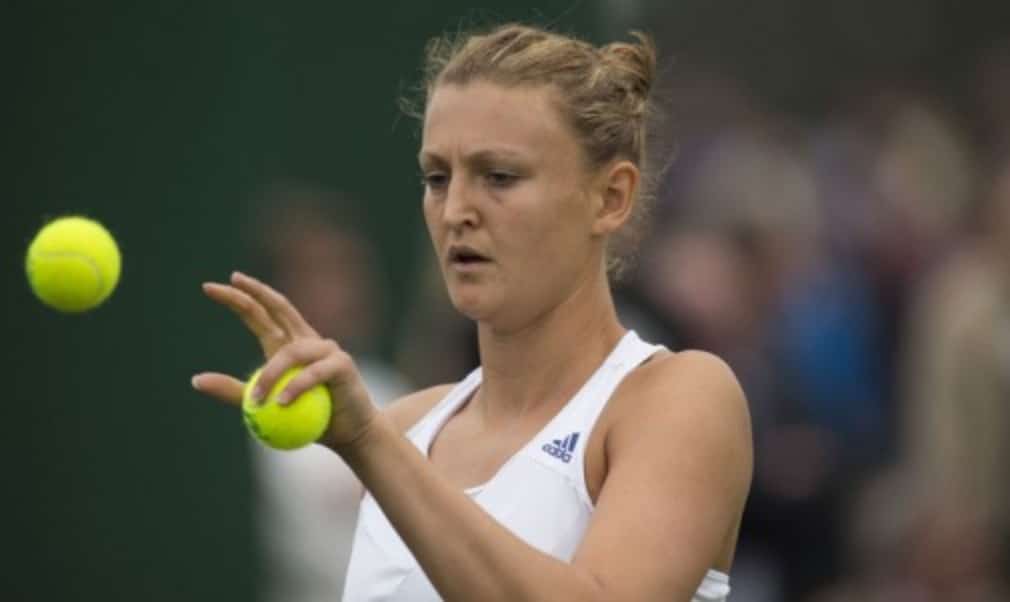 Sammel: How Sam prepares for Sharapova
Originally published on 23/06/14
This year brings Team Bath MCTA a very interesting match between Samantha Murray and Maria Sharapova. Certainly it has been a little while since I coached a player who has been able to play on a show court at Wimbledon but I have been in this position before with a player who is a heavy underdog against a great champion.
In 1999 I coached Miles Maclagan when he played Boris Becker in his last Wimbledon and that was some match. Miles had two match points before losing a five-set thriller. A couple of years later Barry Cowan went five sets with Pete Sampras in a very memorable match on Court One while Arvind Parmar beat Albert Costa, the French Open champion, in the first round. Andrew Richardson also made the third round of Wimbledon in 1997 before losing to Greg Rusedski on Court One and Tim Henman took care of Martin Lee on a fine sunny day on Centre Court.
This year will bring another memory. I have been asked how you prepare a player for such a match when they are clearly a massive underdog and nobody really expects them to win. Firstly, it is sport and nothing is definite in sport, this has been proved on many occasions. Secondly, it is important for the player to realise that this is an opportunity to find out exactly how good they are and how good the best in the world are, a fantastic measuring stick for the future. The intent of the player for a big match like this should be that it is the first of many, not the highlight of their career.
The differences between the top 200 players is not that big, and therefore if you put your weapons on the court and really go after a top player they will understand that you are there to play the match and to try everything possible to win. Every human on the planet can be rocked and you have to find a way to rock their confidence. If this can be done and you get into the match then it becomes a true contest and anything can happen.
The problem is getting into the match and getting close enough to put pressure on a top player, that is the key to actually being able to win one of these matches. Sam will have a plan and I believe that she is playing well enough that she will play good tennis, how this stacks up against a great champion is the interesting part. Certainly after today Sam will know a lot more about herself and I will know a lot more about her.
The major point is that this is the reason why people attempt to become pro tennis players and when they are pros they are playing for the opportunity to play big players on big courts. This is the reason why she plays tennis and hopefully she can go out there and show how badly she wants to play tennis at this level on an ongoing basis.
Dave Sammel is coaching Samantha Murray and is based at Team Bath/MCTA Academy. He is author of Locker Room Power, Building An Athlete's Mind and a regular contributor to tennishead.
To win a copy of Locker Room Power, Building An Athlete's Mind enter our competition here.