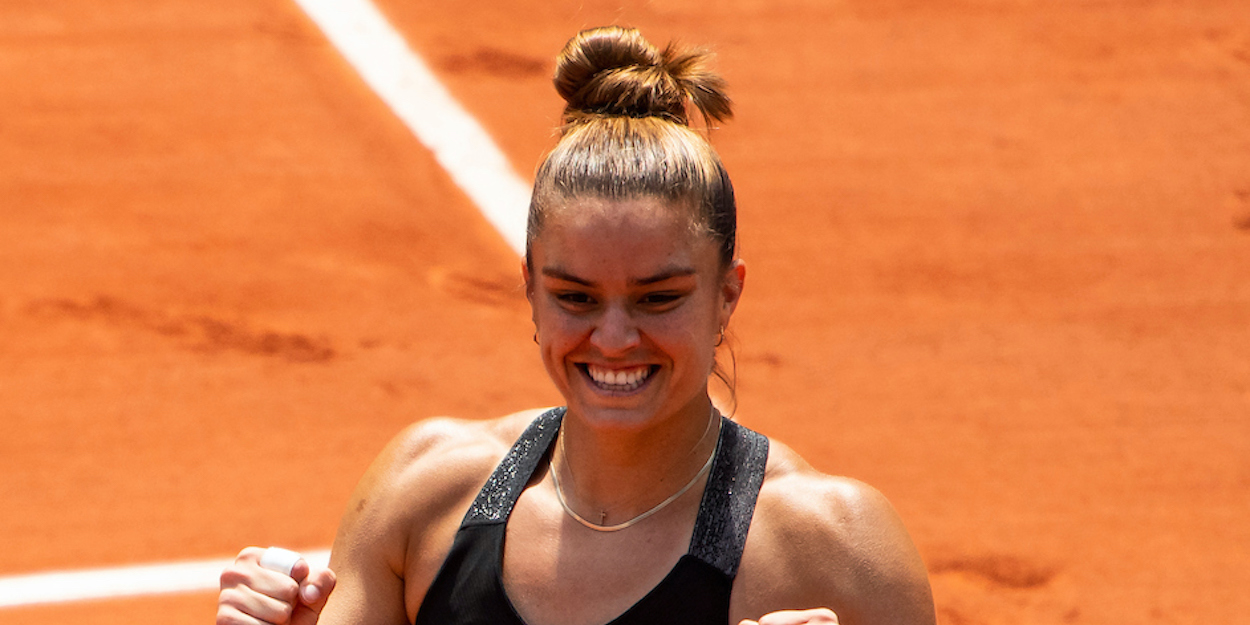 'Olympics is the highlight of the year', declares Maria Sakkari
Maria Sakkari has spoken of how much the Olympics means to Greece and asserted that she will "do everything" to win a medal.
The Greek revealed she is "so passionate and patriotic" and that the Tokyo Games will "probably be the highlight" of the 2021 season.
The world number 19 – who reached the semi-finals of the French Open last month – will be competing at the Olympics for the first time.
As well as featuring in singles, Sakkari will partner ATP world number four Stefanos Tsitsipas in the mixed doubles event.
"As a Greek – the Olympics started in Greece – I'm so looking forward [to it]. It's one of the highlights of the year – probably the highlight of the year," the 25-year-old told the ITF.
"It's a big thing for our country, for our people. Everyone's looking forward. I think we have a strong team in tennis and I think we can do quite well.
"It means the world to me. It's the second most important thing in my life. It's family first and then it's Greece. I love my country. I'm so passionate and patriotic.
"Every time I go back home, I receive the love from every Greek person. It's such a different feeling, I will definitely miss it when I stop playing tennis.
"I'm going to do everything [I can] and everything is possible to win a medal in the Olympics. Just make myself proud, make my country proud one more time. It means so much to me."