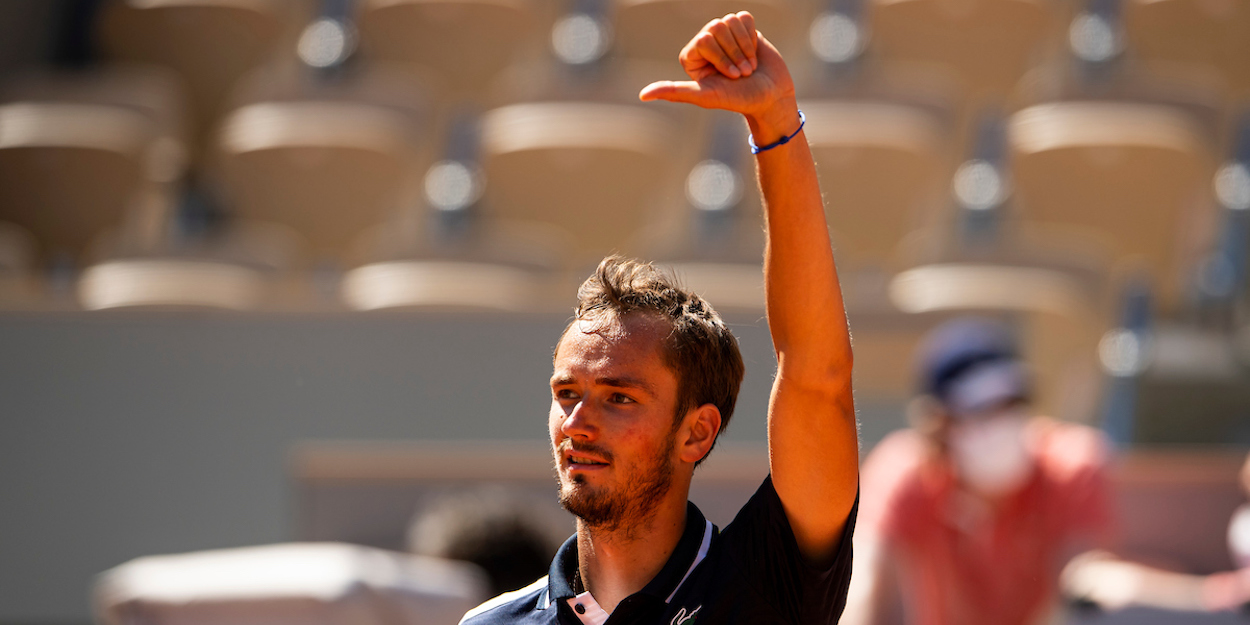 "Roland Garros preferred Amazon to people" Bitter Daniil Medvedev goes down fighting
Daniil Medvedev blazed out of the French Open as he made his feelings known over the scheduling that saw him playing 'the match of the day' on an empty stadium court
Medvedev, 25, lost in straight sets to Greek No. 5 seed Stefanos Tsitsipas in a match played behind closed doors because of France's coronavirus curfew. Asked if he was disappointed there were no fans, Medvedev said: "Yes, 100%"
The Russian No.2 seed then went on to compare his situation to that of Formula 1 where organisers had drawn similar complaints from drivers such as Lewis Hamilton over the decision to continue racing whilst the rest of the world struggled in the midst of the Covid pandemic.
Medvedev was referring to the fact that night matches are generally more lucrative for European based tournaments as it means that the huge USA based audience of tennis fans will be able to watch the match live. Amazon have some of the TV rights to the French Open this year.
Tsitsipas now faces Alexander Zverev in the semi final whilst Novak Djokovic and Rafa Nadal will try and book their own semi final spots today.