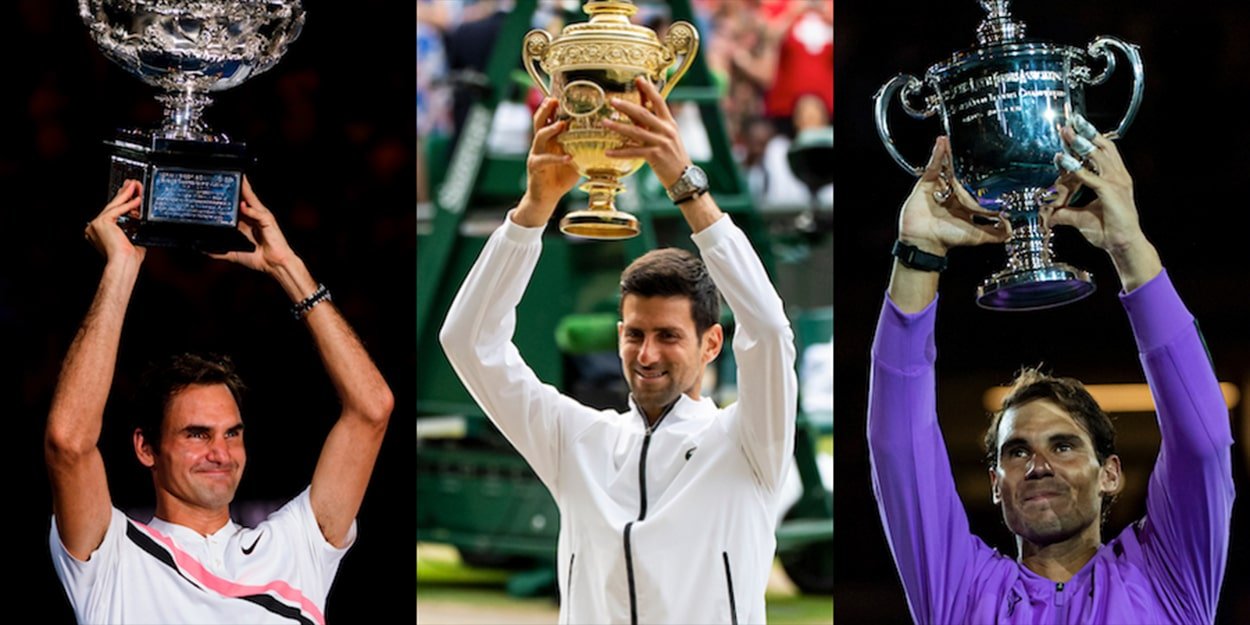 Roger Federer: 'What Novak Djokovic and Rafael have done is extraordinary'
Roger Federer has paid tribute to rivals Rafael Nadal and Novak Djokovic after their recent history-grab on his records.
While Federer has been out injured, Nadal has equalled his Grand Slam record and Djokovic surpassed his total for most weeks spent at world number one.
Federer, though, says that is simply the cycle of tennis: Players break records, hold them, then someone else comes along as breaks them again.
Asked what the recent history achieved by Djokovic and Nadal has done to the GOAT race, Roger Federer said: "I think it's a great debate to have.
"What Novak and Rafa have done lately is extraordinary, they're not 25-years-old either, but they seem at the peak.
"For them I am maybe the measuring stick, like Pete [Sampras] was for me."
Before Djokovic arrived on the scene, it was Federer and Nadal who were key rivals.
That, though, has later blossomed into an unlikely friendship, and it's one Federer values.
"I saw him grow, right in front of my eyes. He's one of the guys from tennis – players – that I could call up and, if I told him something, it would be a secret between the two of us.
"And I appreciate that we were able to build a relationship like that."