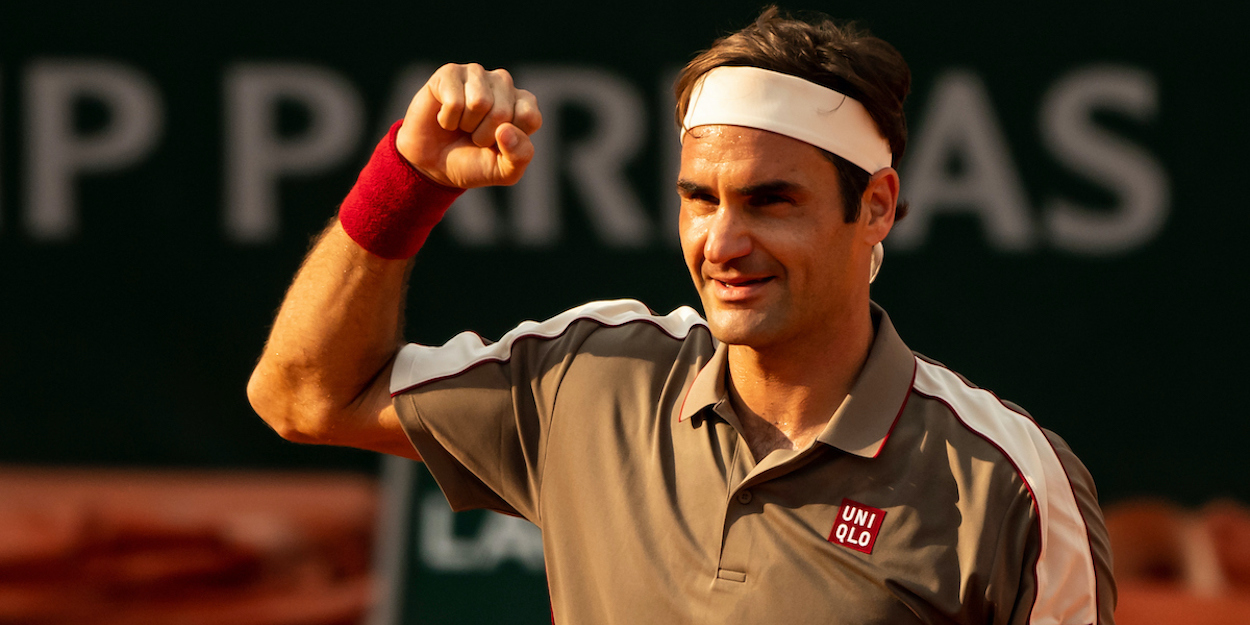 'Roger Federer is hitting at a good intensity' claims Goffin
David Goffin has said Roger Federer 'is hitting at a good intensity' following their practice session at Roland Garros.
The two stars had a hitting session together in Paris ahead of the French Open starting on Sunday. 39-year-old Federer is still working his way back to full fitness after undergoing back-to-back knee surgeries. The Swiss has only played two tournaments this year to prepare for the Grand Slam events. Federer reached the semi-finals in Doha, before suffering an opening round defeat against Pablo Andujar at the Geneva Open earlier this month.
Goffin, who won his fifth ATP title in Montpellier in February, said he left the session feeling 'quite satisfied'.
"It made me happy to find him, I had seen him briefly in Doha, where we were both participating in the same tournament. It was very good training. We were both well on our feet. There were good strikes. It was going fast. The conditions are a bit faster, it's a bit warmer and the clay is a bit drier. From start to finish there was a good atmosphere and a good intensity. So I was quite satisfied." Goffin said.
Movements of a Maestro 🧐#RolandGarros pic.twitter.com/XT6FNUZDrR

— Roland-Garros (@rolandgarros) May 28, 2021
Goffin has faced Federer 11 times, and won just once in 2017. The pair met at the 2012 French Open in Goffin's first main draw Grand Slam appearance.
"It's clear that a lot has changed since then. Today we are in different situations. I am 30 years old. He is soon 40. He must approach the matches in a different way, by having to seek to shorten the points.
Our goals are also different. For him, it's mostly Wimbledon and he comes here (to the French Open) to gain confidence. With his knee operations, it's been two years since he's been seen here, but I found him to be quite sharp." Goffin added.
The Belgian faces rising star Lorenzo Mussetti in the first round, while Federer will take on Denis Istomin.