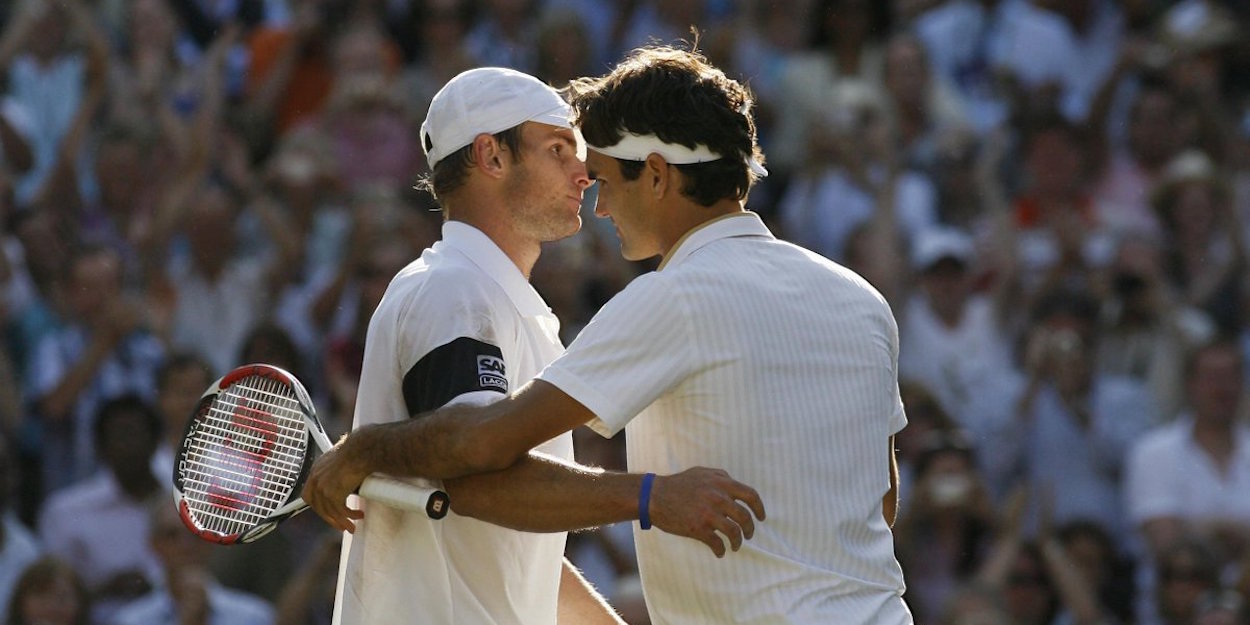 Roddick claims China title against spirited Sela
Andy Roddick fended off a determined challenge from surprise package Dudi Sela to win the China Open in Beijing. The world No.8 was pushed hard in the 6-4 6-7(6) 6-3 win to claim his 26th ATP Tour title.
The first three games of the match were won to love, but Sela was eventually broken – the only break of the first set, handing it to Roddick.
"I'd played 30-40 finals; this was his first one" – Roddick
Another break saw him trail 3-2 in the second, but the 23-year-old immediately levelled as Roddick's concentration began to falter. The American hammered a ball out of the court in his frustration at a string of poor volleys.
The set went the distance and unseeded Sela, the first Israeli to play in an ATP final since 2000, saved two match points in the tie-break to take the match to a deciding set.
But Roddick broke the world No.92 in game six. He went on to close out the match with his 17th ace.
"I had in the back of my mind that I'd played 30-40 finals and that this was his first one, so I knew that would count for something," said Roddick.
"I wanted to stay in there and compete, even though he was the hot player for the majority of the day."
Sela was flying after the second set, and the tournament's surprise package kept Andy Roddick guessing by mixing up the pace of his strokes and lobbing effectively.
But top seed Andy Roddick claimed the decisive break when he picked up a well-played drop-shot and Sela put his attempted pass wide.
Sela was satisfied with his performance, saying: "I showed myself that I can play with the big players.
"You know it's a lot of pressure when you play against him because you know you have to keep your serve every time."
Jelena Jankovic rattled out a 6-3 6-2 victory in double time against Svetlana Kuznetsova to take the women's title in Beijing.
The Serb made only 14 unforced errors to claim her second tournament victory of the season and reverse last week's semi-final defeat at the hands of the Russian.
"She does not really have a good record in finals" – Jankovic
But for former US Open champion Kuznetsova, defeat marked her sixth loss in a final in succession, a run that stretches back to the 2007 US Open and includes last week's Pacific Open in Tokyo.
"She does not really have a good record in the finals," Jankovic said afterwards. "She kind of has that problem in the back of her mind, and it always helps when you are going to play that way."
"She beat me two times this year, so I was really motivated," the beaten US Open finalist added.
"She showed her good game – I was making all the mistakes," a more magnanamous Kuznetsova said afterwards.
In the doubles, Britain's Ross Hutchins claimed his first ATP Tour title as he and Australian partner Stephen Huss won the men's final, beating Ashley Fisher and Bobby Reynolds 7-5 6-4.
"I've only been on tour a couple of years and it's just a great feeling to finally come through," said Hutchins.
"It feels unbelievable. It's my second final and I made the semi-finals here last year, so it's great to go one better."