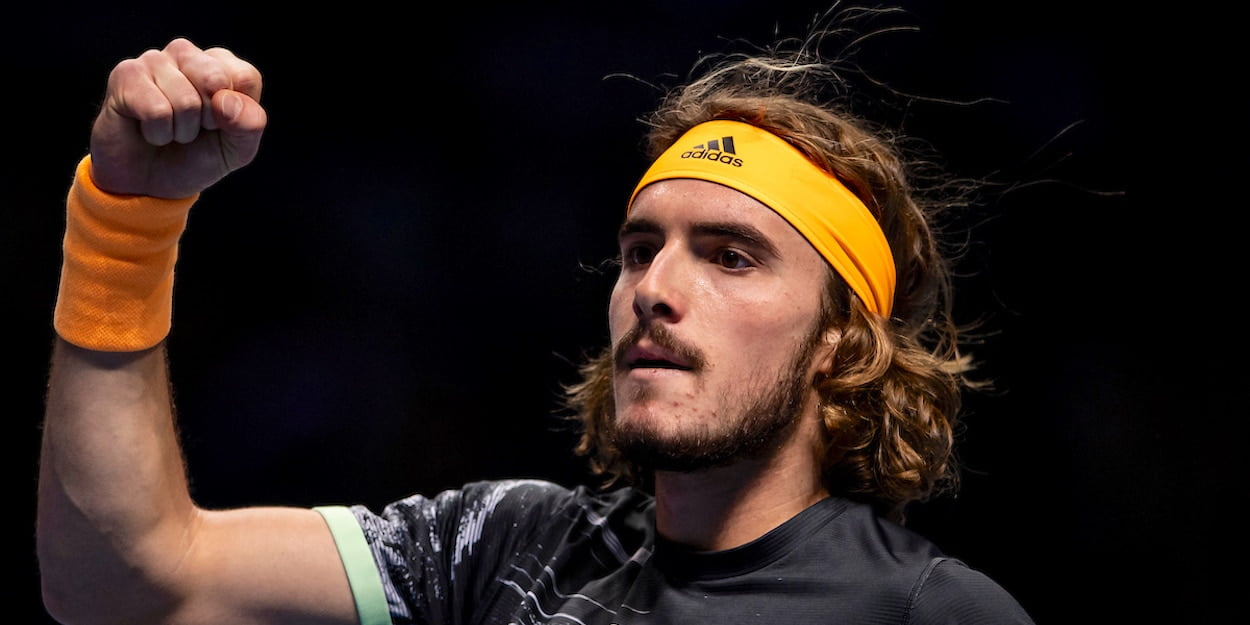 "Right now I feel like I can be in the top three" Stefanos Tsitsipas reveals lofty ambitions
Stefanos Tsitsipas is aiming to reach the season-ending Nitto ATP Finals for the third year in row but wants more than just a place in the world's top eight, which would guarantee his spot in the showcase event.
The 22-year-old Greek, who is currently at a career-high position of No 5 in the world rankings following his triumph in Monte Carlo last weekend, is targeting a place in the top three come the end of 2021.
"Right now I feel like I can be in the top three at the end of the year," Tsitsipas said. "That is definitely a goal, something that I'm aiming for. I feel like I have the opportunity to make more points in the clay season."
However, making progress up the world order has not been made easy by the changes to the rankings system as a result of the pandemic and Tsitsipas faces quite a challenge if he is to build on his points total over the next two months. Last year he reached the semi-finals at Roland Garros and Rome and the final in Madrid.
Nevertheless, the Greek's fine start to the year means he is well on his way to securing his place in the year-end Finals. He won that tournament on his debut in 2019, when Rafael Nadal, Roger Federer and Dominic Thiem were among his victims. Last year he won only one of his group matches and went out of the tournament after the group stage.
Following his first Masters Series triumph in Monte Carlo and final at Barcelona Tsitsipas now sits on top of the Race for Turin, where this year's Finals will be held for the first time. "I've been part of the Finals for two years now and it's been the best, but right now I feel like I can take advantage of my place in the Race for Turin and be in the top three at the end of the year," he said.