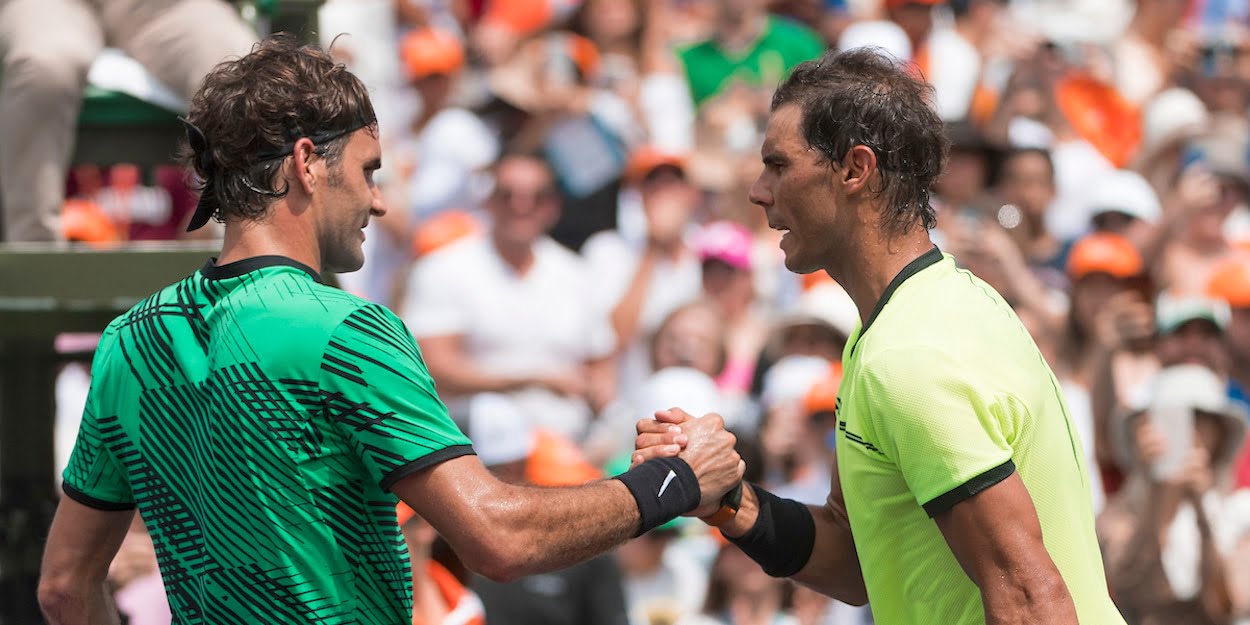 'Records are important,' admits Rafael Nadal as he discusses Roger Federer rivalry
Rafael Nadal says he is 'proud' of the incredible rivalry he has enjoyed with Roger Federer over the years.
Nadal and Federer have been competing with each other for over 15 years now, and have produce some of the greatest moments in the history of tennis.
What developed was arguably the most absorbing rivalry sport, never mind just tennis, has ever seen, and Nadal is certainly aware of just how special it has been.
Last year, Nadal equalled Federer's record of 20 Grand Slam titles, and he admits that records are important to him.
"I just try my best every single day," Nadal told CNN. "That's all… For me, the records are important, of course, I am a competitor.
"But I have never been obsessed about trying to be the best or not. I just have been focused on trying to give my best in every single moment."
On his rivalry with Federer, Nadal added: "We have been here for such a very long time. Since 2005 we are competing.
"I am proud and happy to be a part of this moment of our history of our sport."