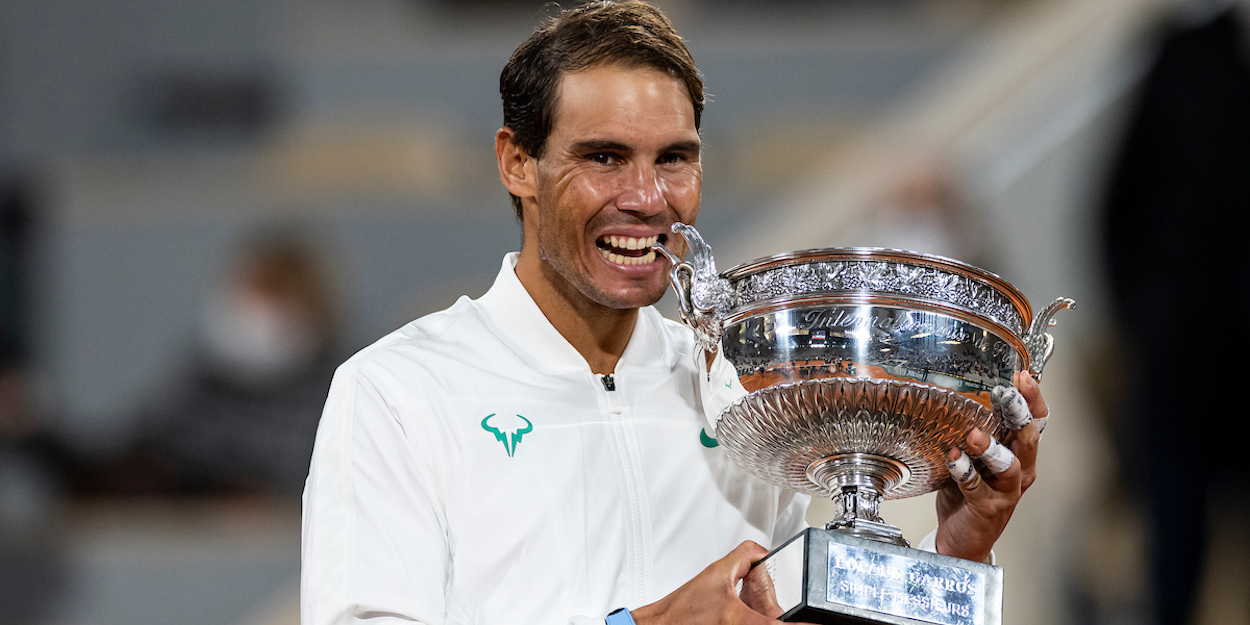 'Rafael Nadal will be a problem at Roland Garros, but I love a challenge,' says Novak Djokovic
Novak Djokovic admits that Rafael Nadal will be 'a problem' at Roland Garros, but he is looking forward to the challenge.
Nadal has dominated the French Open like no other player in history has dominated a major, winning 13 of his 20 Grand Slam titles on the Paris clay.
The most recent of those titles came last October, when he didn't drop a set in the whole tournament and bageled Djokovic in the final.
The world number one can joke about it now, but he says he will have his game face on if they meet again in the tournament this year.
"[The French Open] still has a big problem called Rafael Nadal! But we'll try," Djokovic told France.tv.
"If you have any advice [on how to beat him], don't hesitate! You must be on top physically and mentally.
"I once beat Nadal at Roland Garros but I lost very, very often.
"And I think that's the biggest challenge you have in tennis today. But I love challenges, it requires you to give your best."
If Djokovic can win the French Open this year, not only will he close to within one major of the all-time record, but he will also become the first man in history to win every Grand Slam multiple times.
"Yes I can say it, it's my biggest priority now to win as many Grand Slam titles as possible," he said.
"I'm trying to organize my schedule around that, especially for Roland Garros this year."